2017 Ford Escape VEDC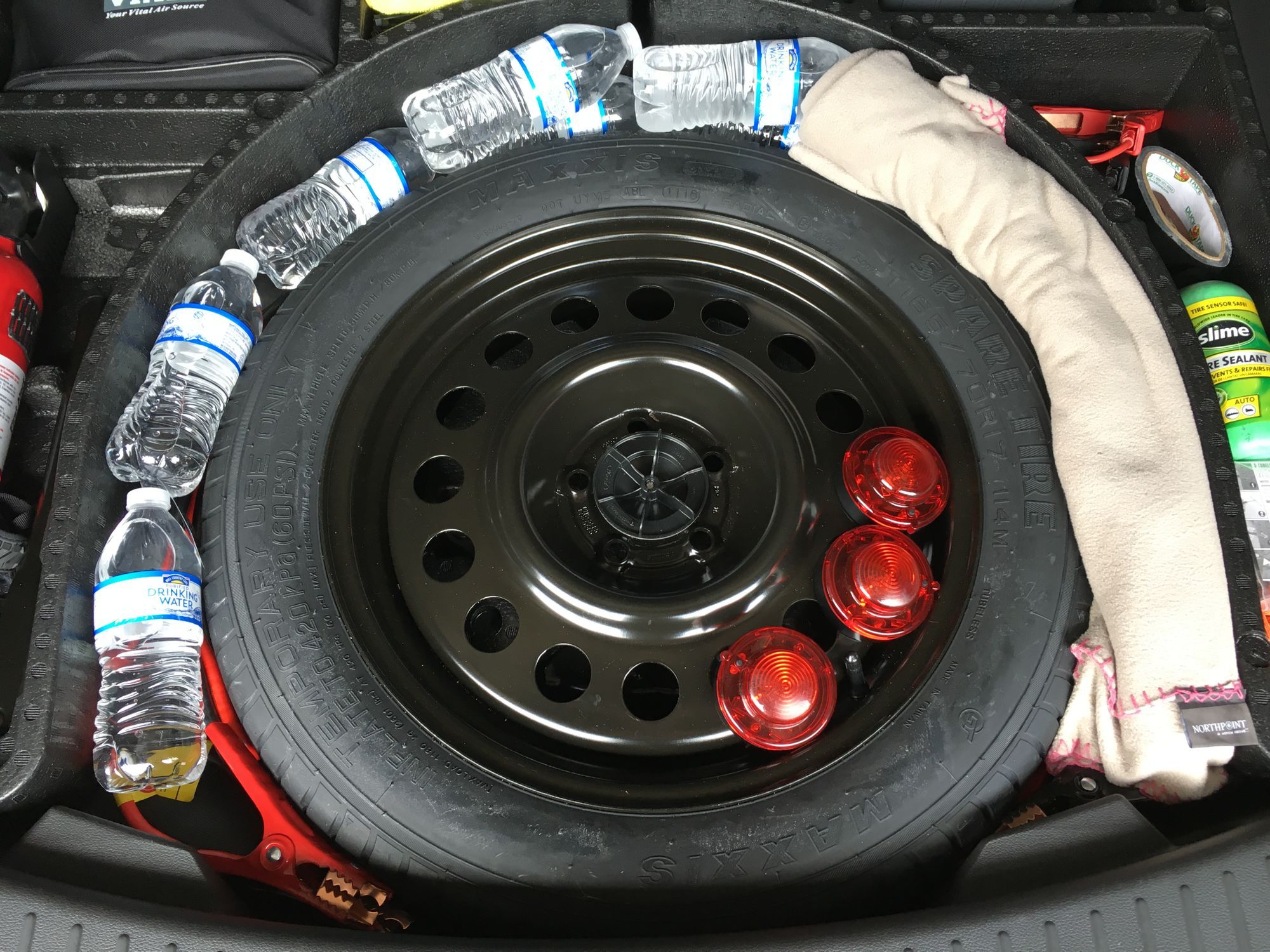 This is my VEDC (Vehicle Every Day Carry) that I keep in my 2017 Ford Escape. If you want to see more VEDC related posts, check out https://www.reddit.com/r/VEDC/
To steal the quote from wikipedia, EDC means:
Everyday Carry refers to a small collection of tools, equipment and supplies that are carried on a daily basis to assist in tackling situations ranging from the mundane to the disastrous.
So just add Vehicle to the front of EDC, and you have VEDC. Here is mine:
First, the vehicle itself. Its a 2017 Ford Escape Titanium with the 2.0 Ecoboost Engine, Adaptive Cruise control and the 301A package which gives you HID headlights and other nice stuff. I opted against the 19" low profile wheels as the tires are over $100 more expensive EACH, and there is no real benifit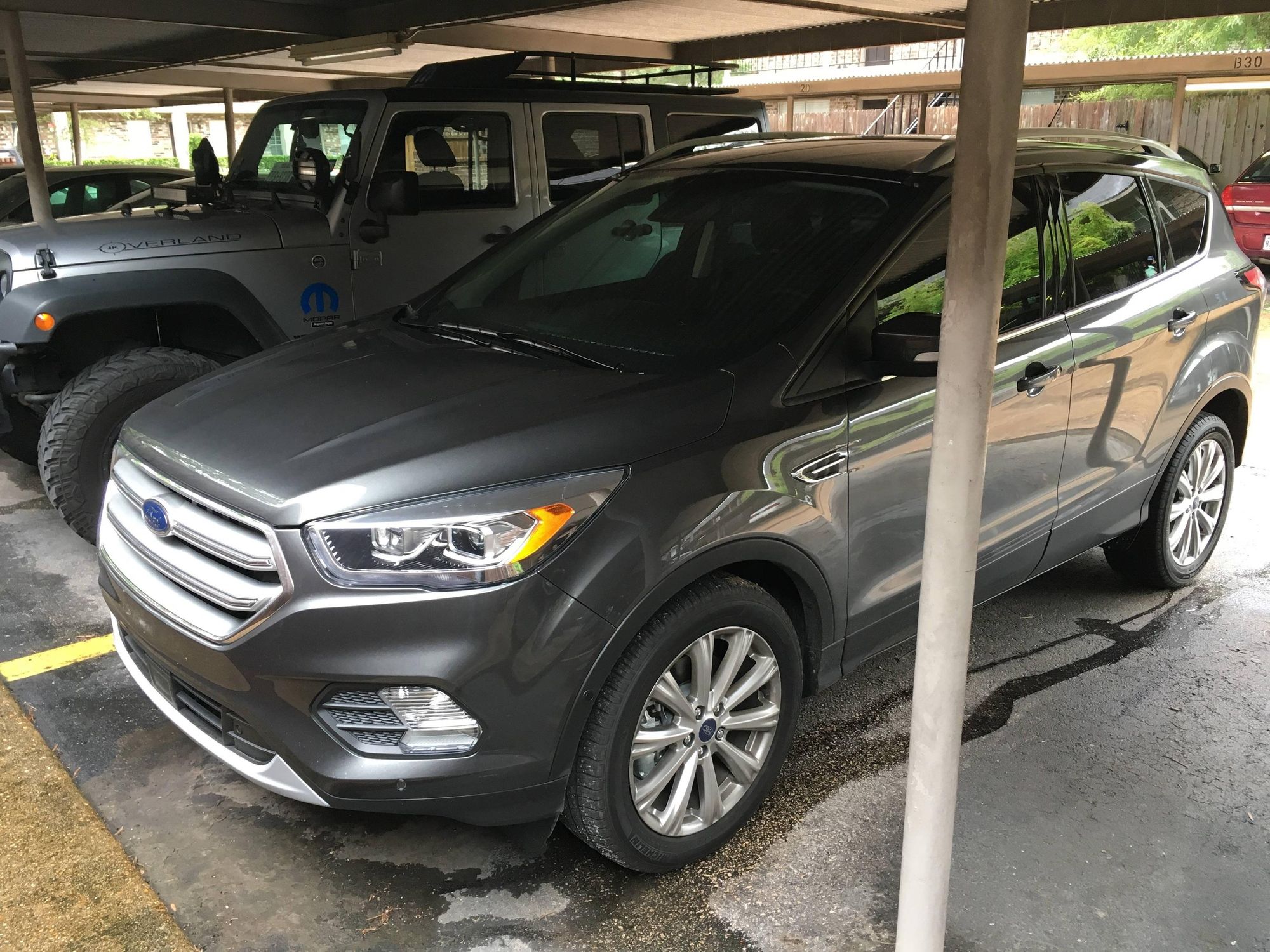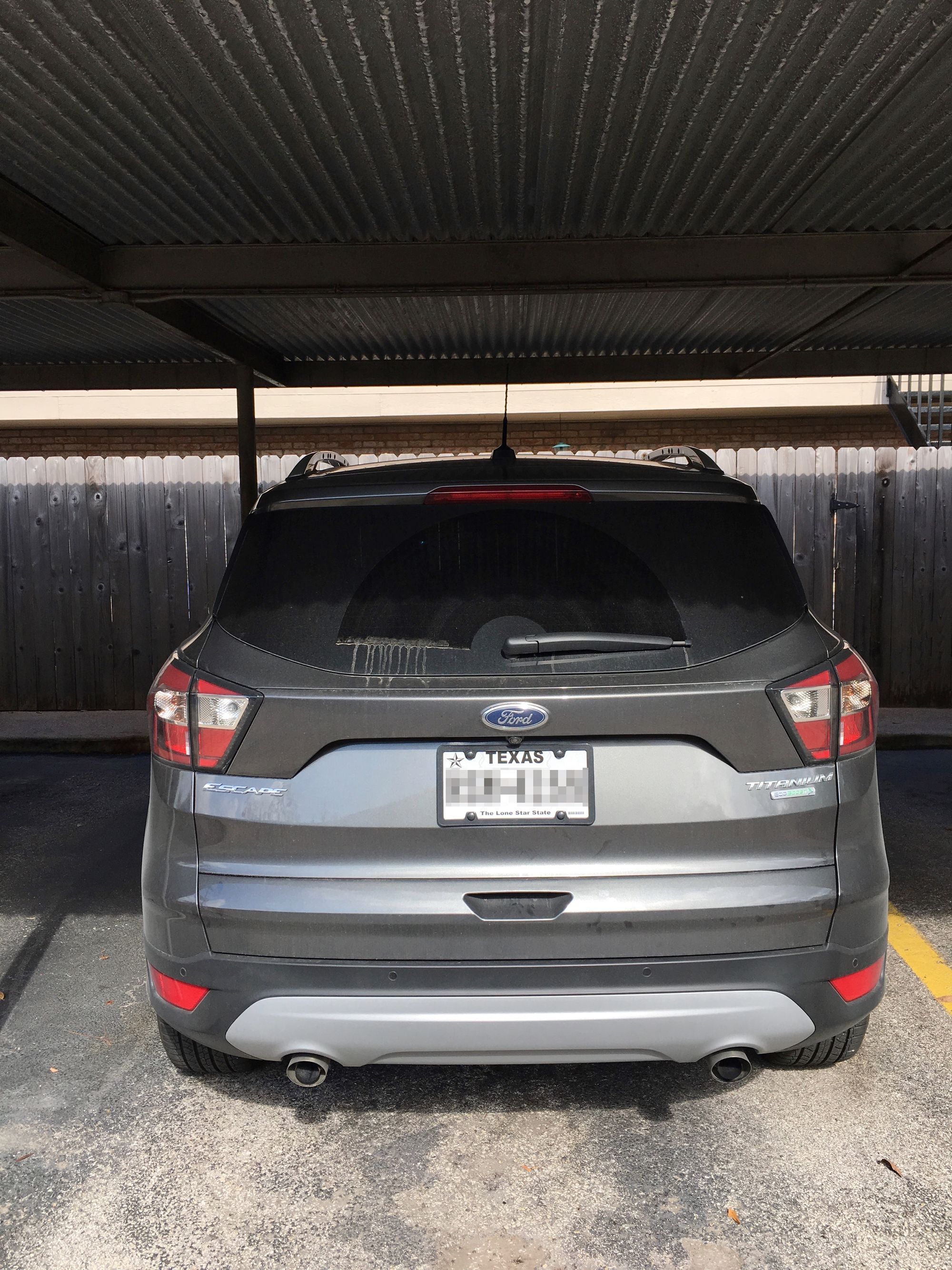 Starting from the outside, you can see my dashcam facing forward. The camera is the A118-C with a 64GB MicroSD card.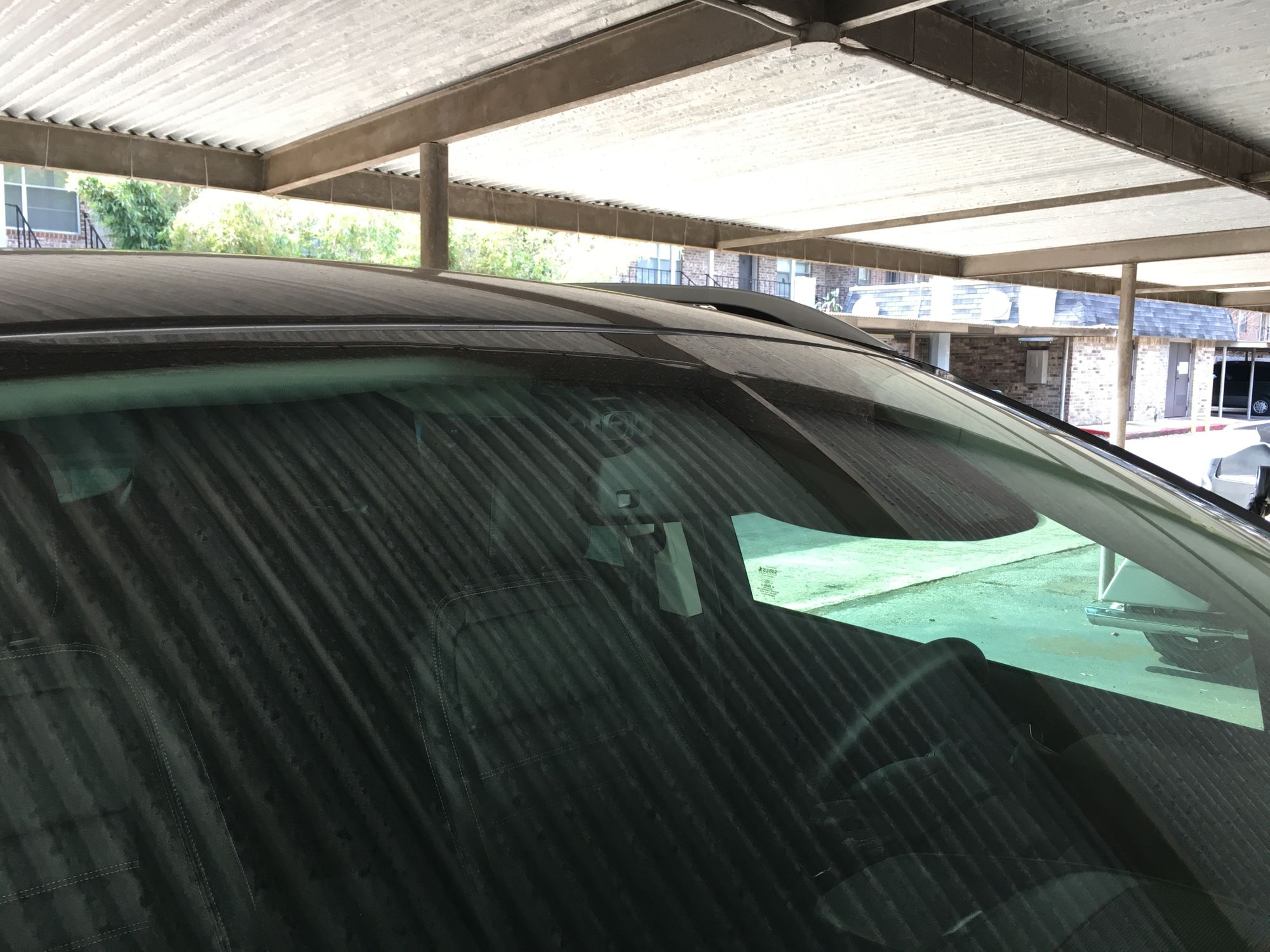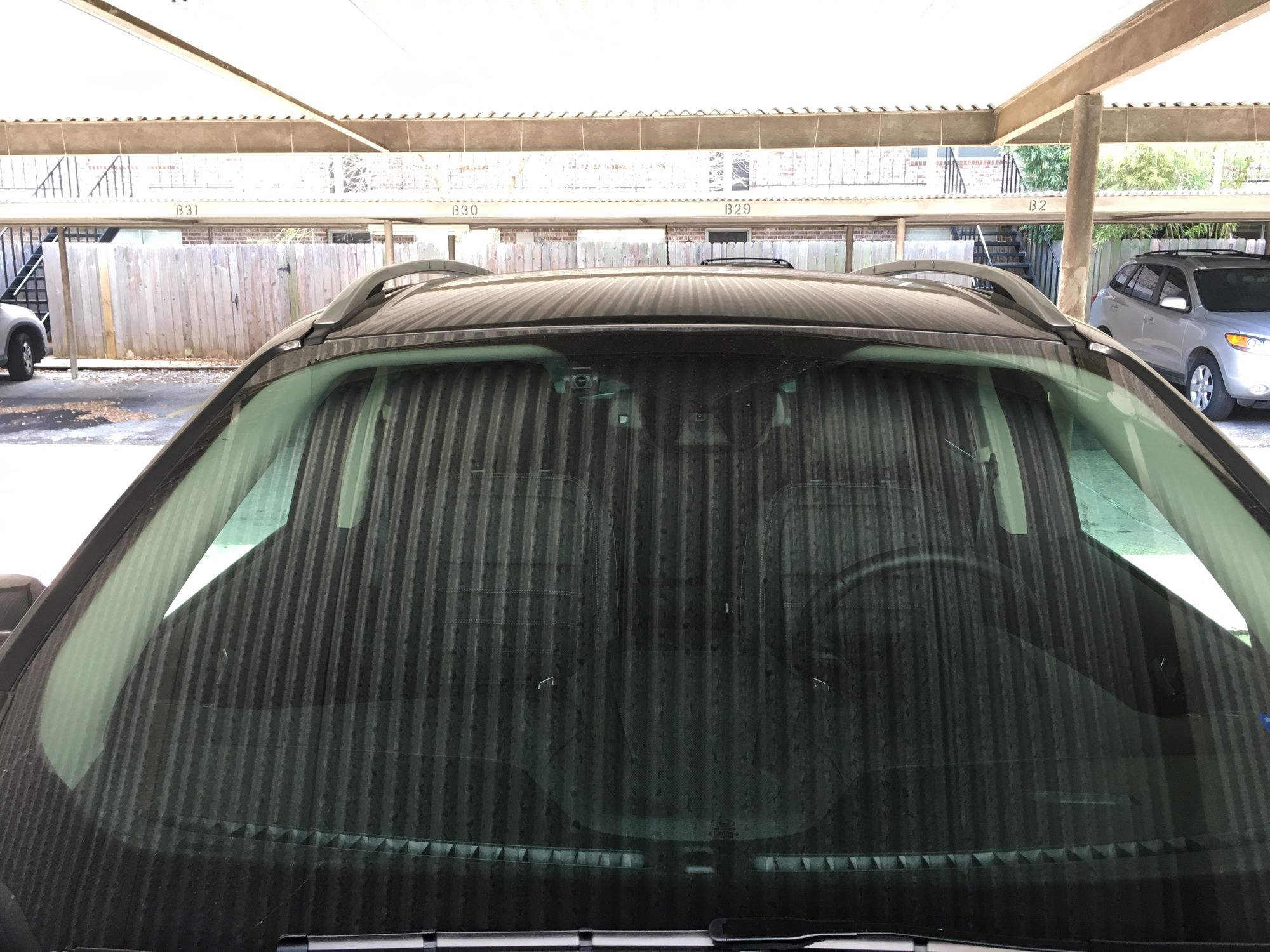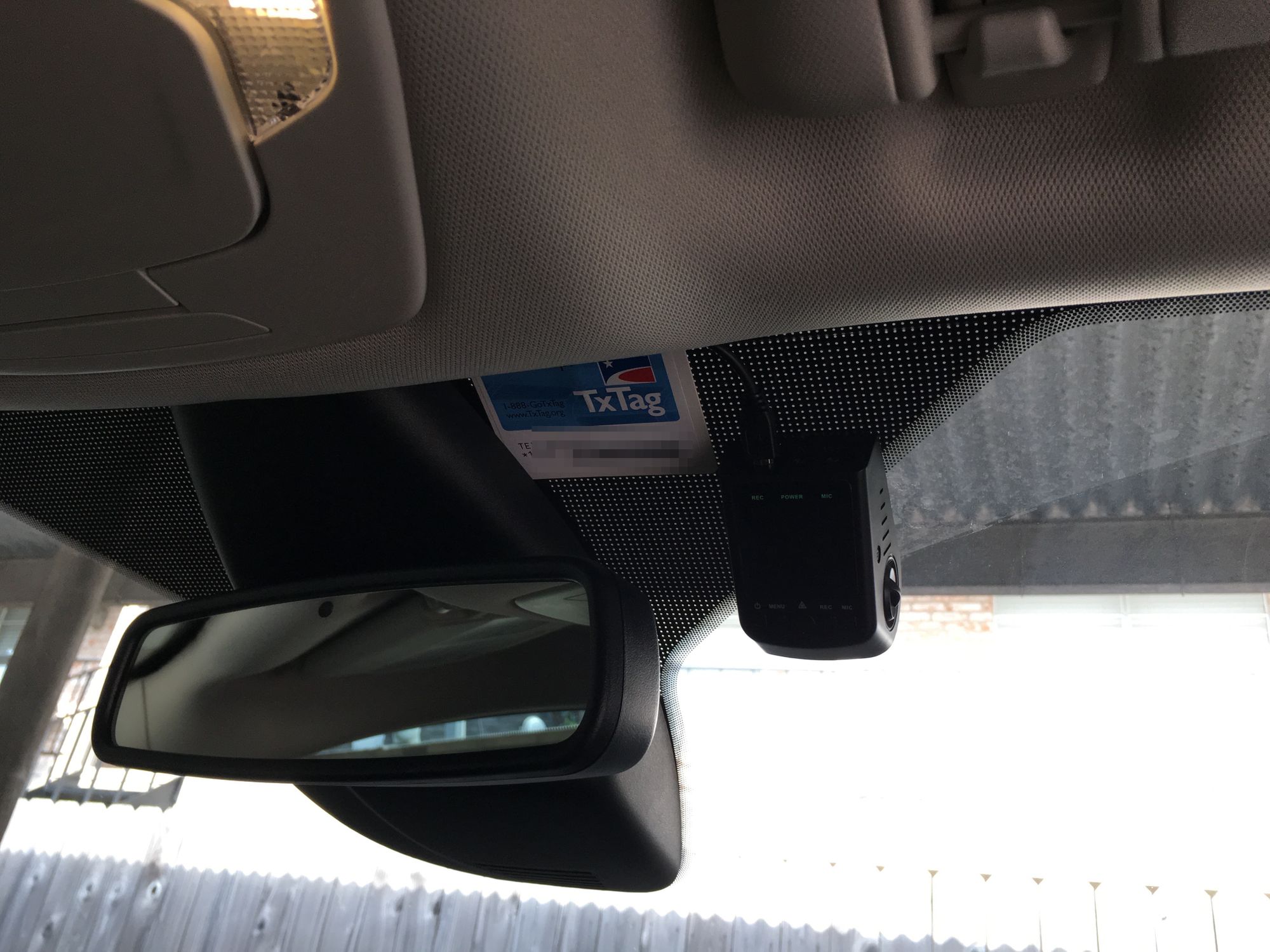 The camera works quite well, however it does seem to have some time drift.
Next up what I keep in the center stack area. Starting with an Anker Lightning cable for my phone. The Escape will charge at just shy of 3A if your device supports it, and has Apple CarPlay and Android Auto
Looking into the glovebox, I keep a first aid kit, a tool kit of sorts, warm gloves, work gloves and a microfiber towel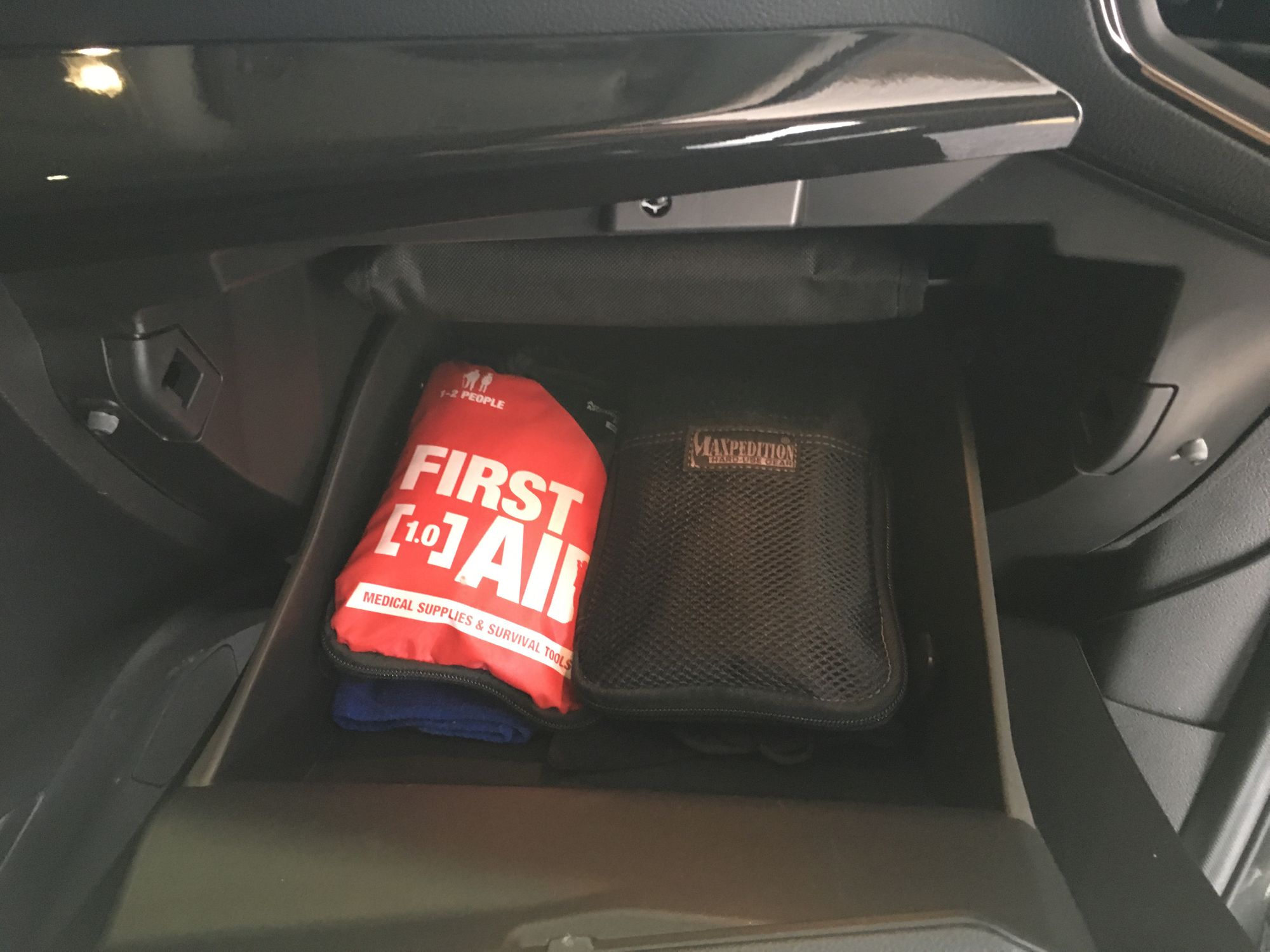 Looking into the first aid kit: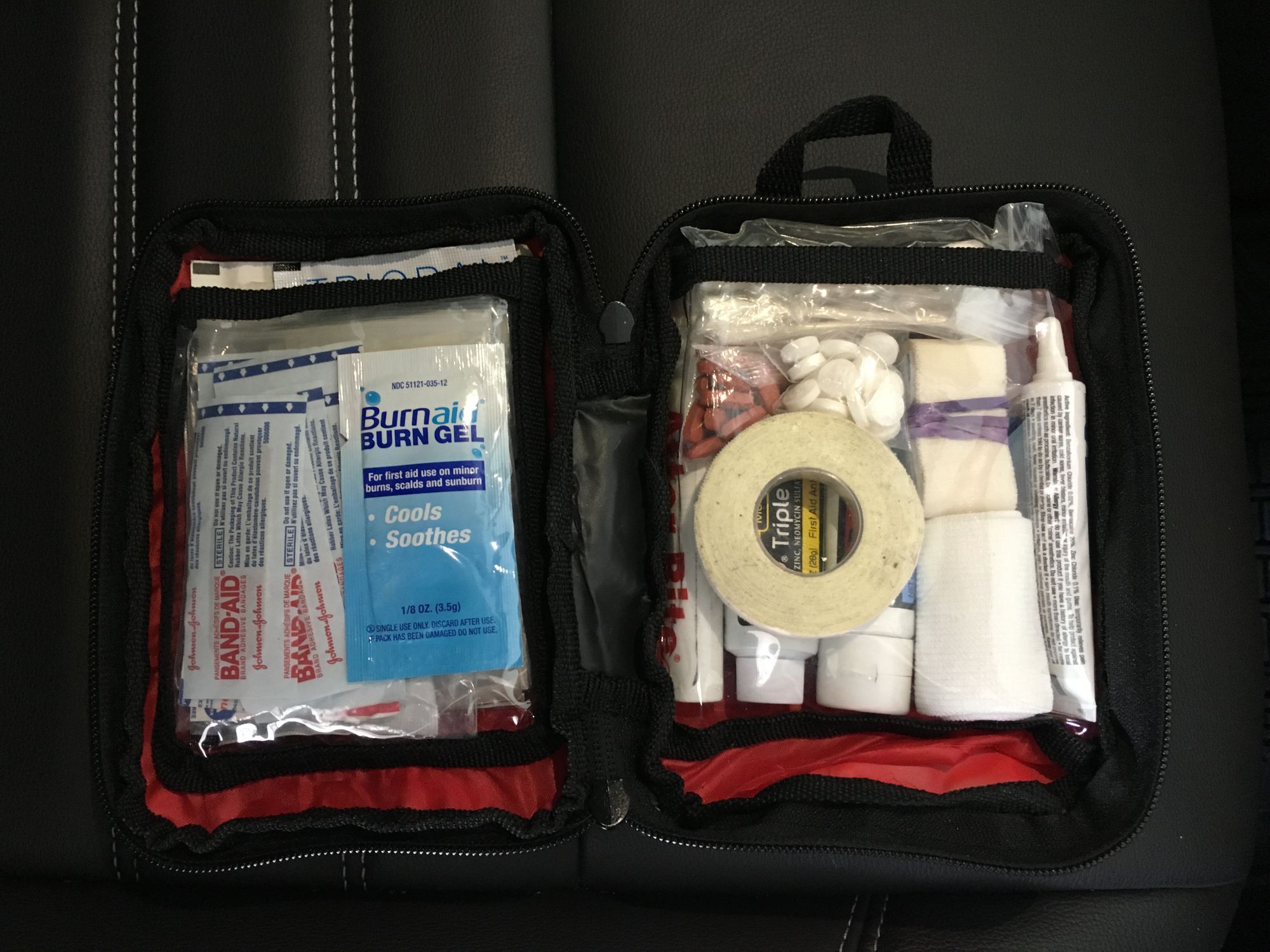 The first aid kit was made from purchasing the cheapest one with a nice case I could find, and then replacing almost everything with items I actually would use. Almost all of the kits contain useless stuff in strange quantities. When was the last time you needed 200 band aids in your car? You don't. You need 3-4 at most. So why waste space?
Here is what I decided to put in it. So far it has come it very useful
Trioral ORS x 2
Medium/Small Band Aid's
Antiseptic Towelettes
Iodine Prep Pads
Alcohol Prep Pads
Burn Gel
Sterile Non-Woven Sponges
Gorilla Glue
Q-Tips
Safety Pins
After Bite
Cotton Bandage
Cloth Tape
Aspirin / Inuprofen
Triple Antibiotic Ointment
Hydrocortisone
Mouth Sore Gel
Moving onto the tool kit, its made inside a Maxpedition EDC Case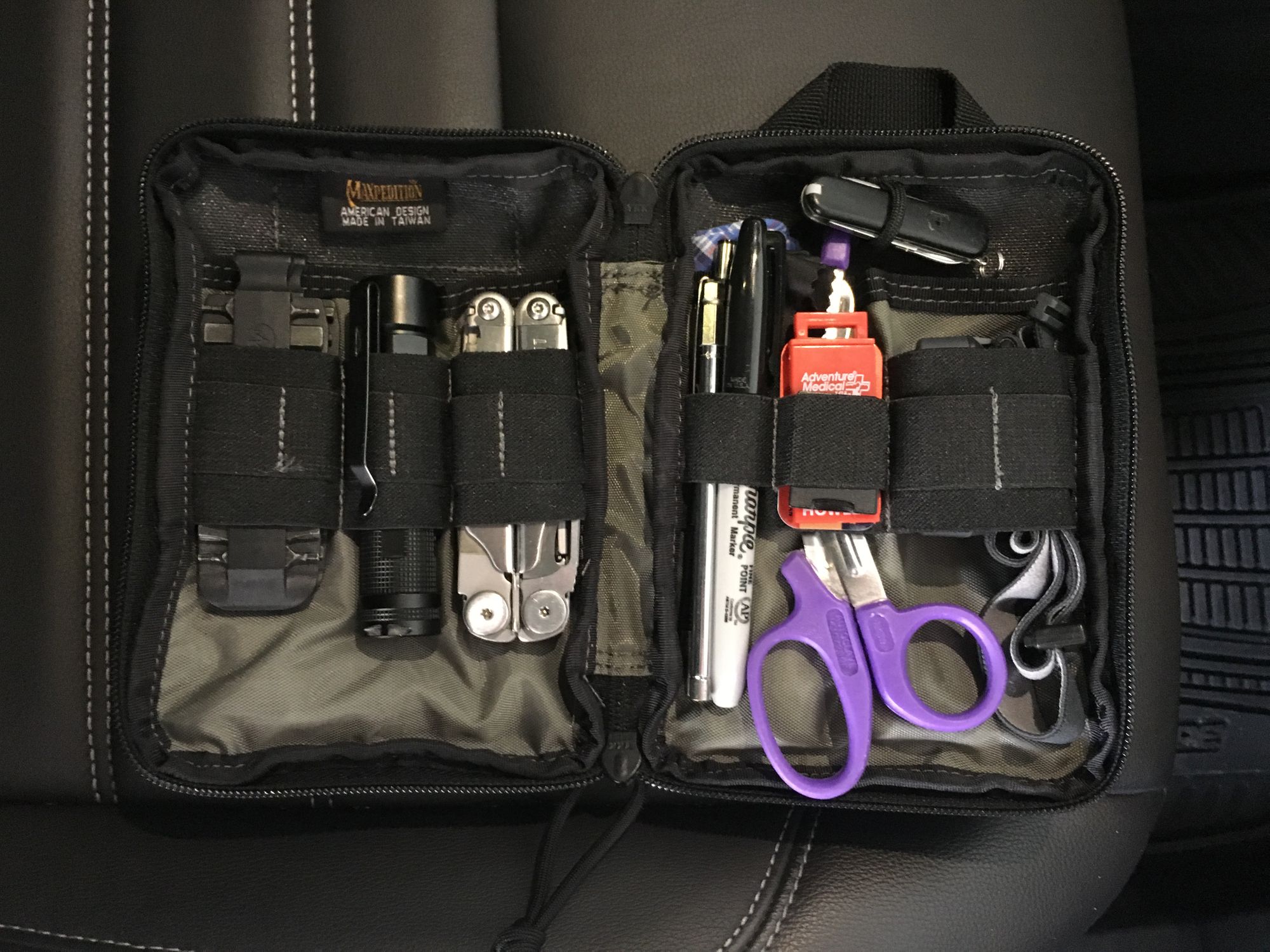 The contents are as follows:
Insurance/Registration Documents
Olight Baton S2 (LG 18650 Installed)
2 x Ziplock bags (Phone sized)
Leatherman Wave (Stainless Steel)
Leatherman Bit Kit
4 x Ear plugs
Black Diamond Ion Headlamp (2 x AAA Eneloops)
Pen + Notepad
Black Sharpie
Retractable Magnet
Handkerchief
MicroSD to SD adapter
AAA Membership Card
Microfiber Cleaning Cloth
Medical Shears
Emergency Whistle
SAK Classic with 2 x Tweezers
One of my favorite items is the headlamp. After having it for over 2 years now, I can say it has had no battery drain while off, and just works great.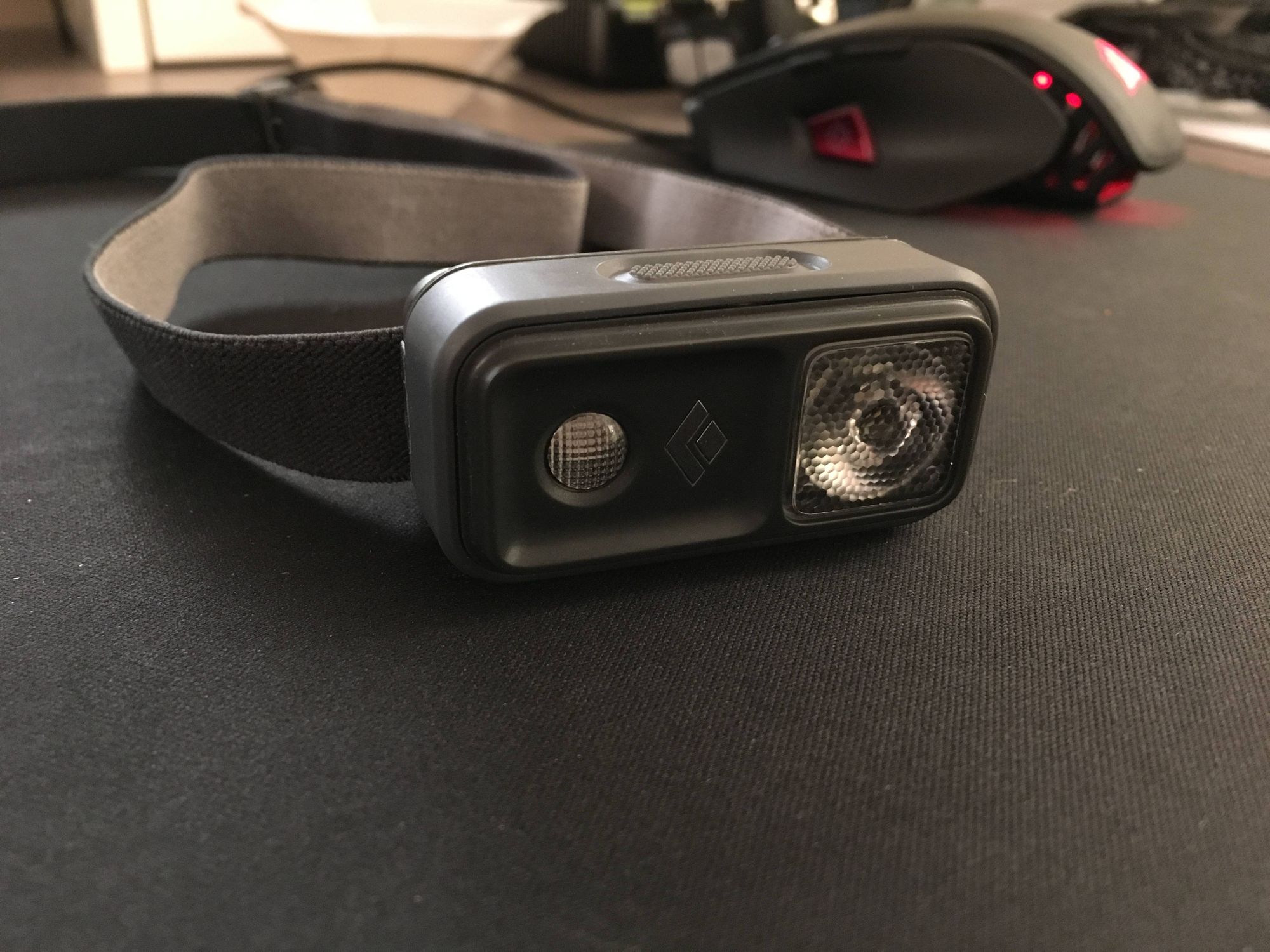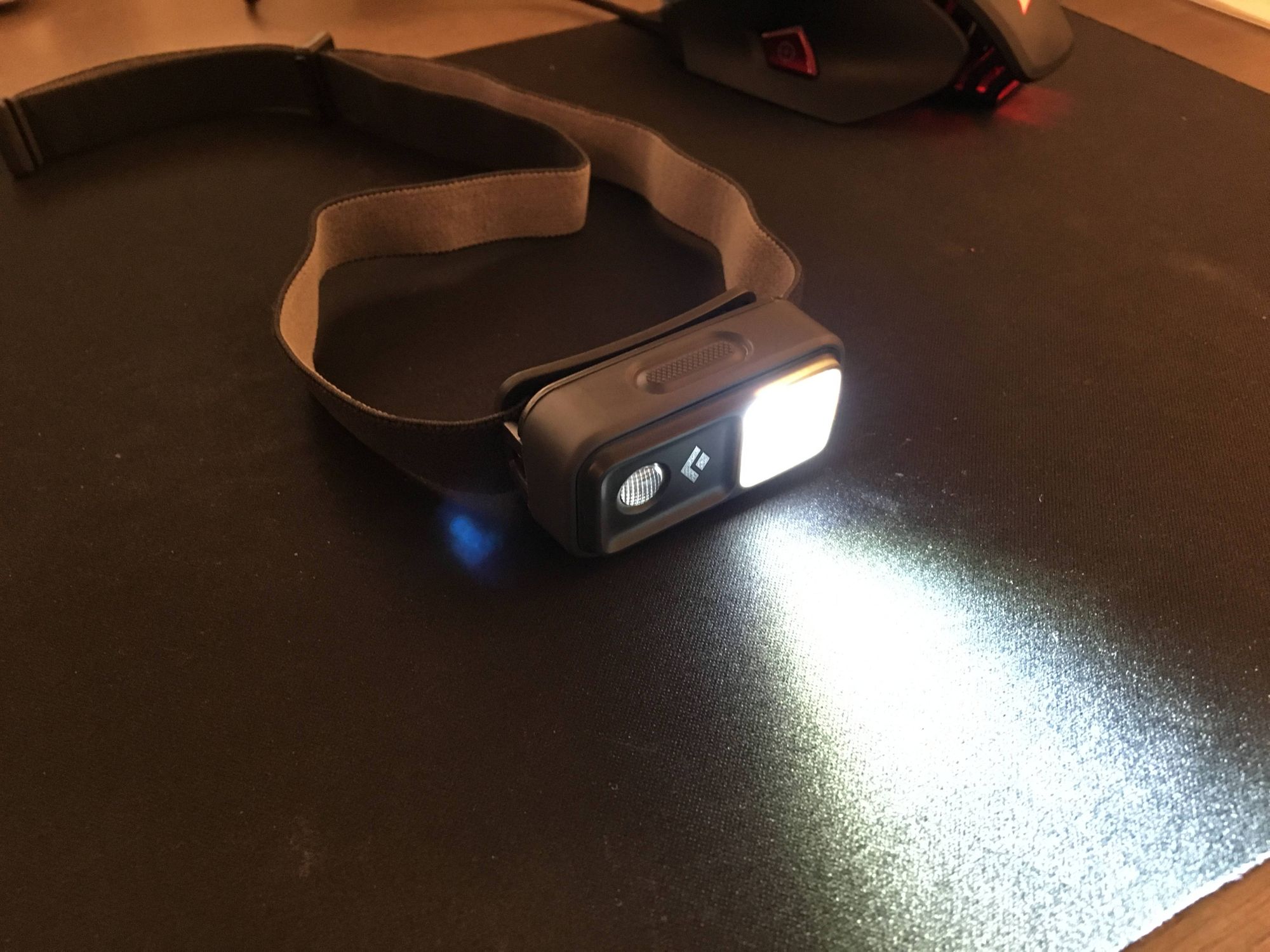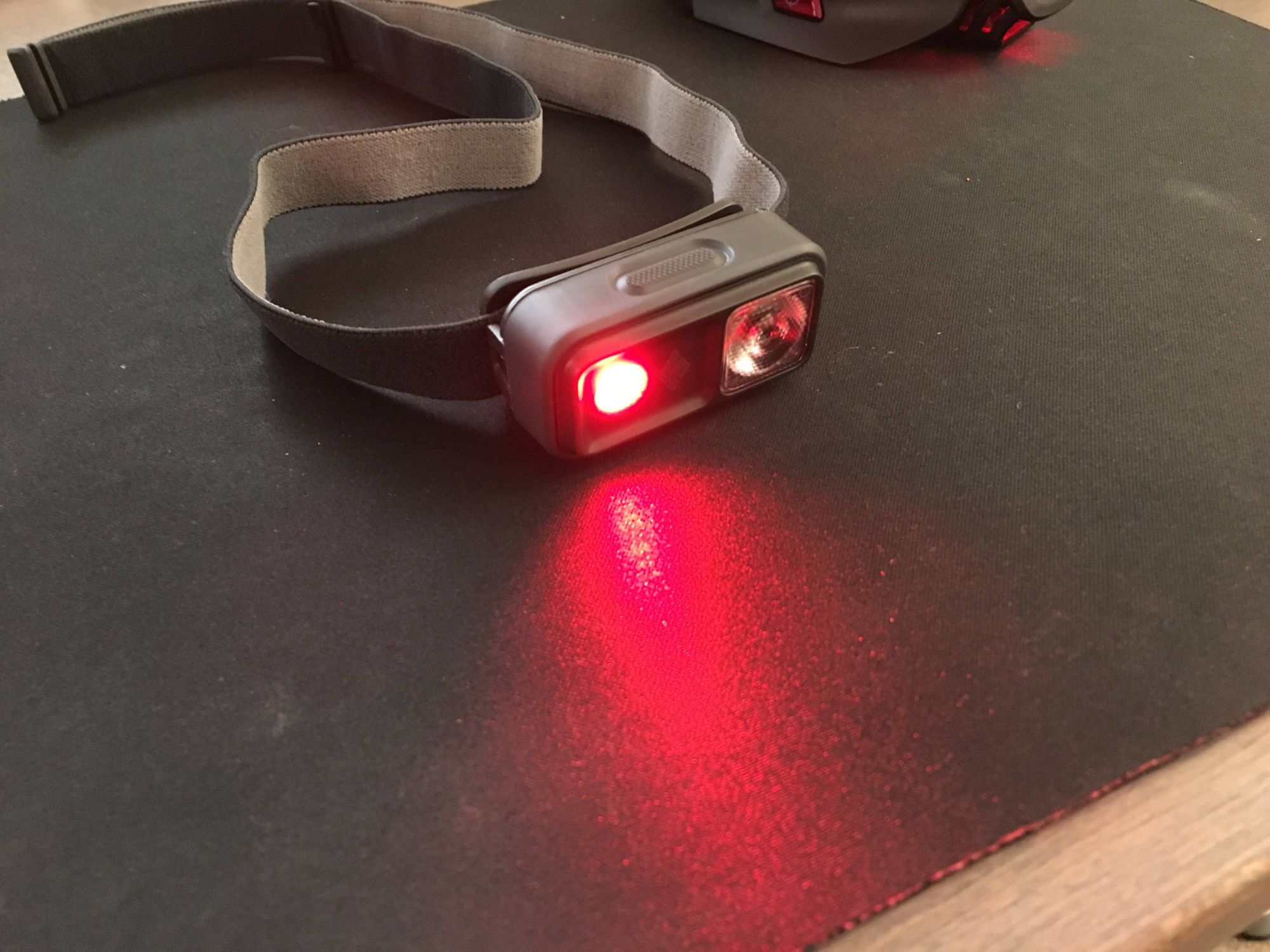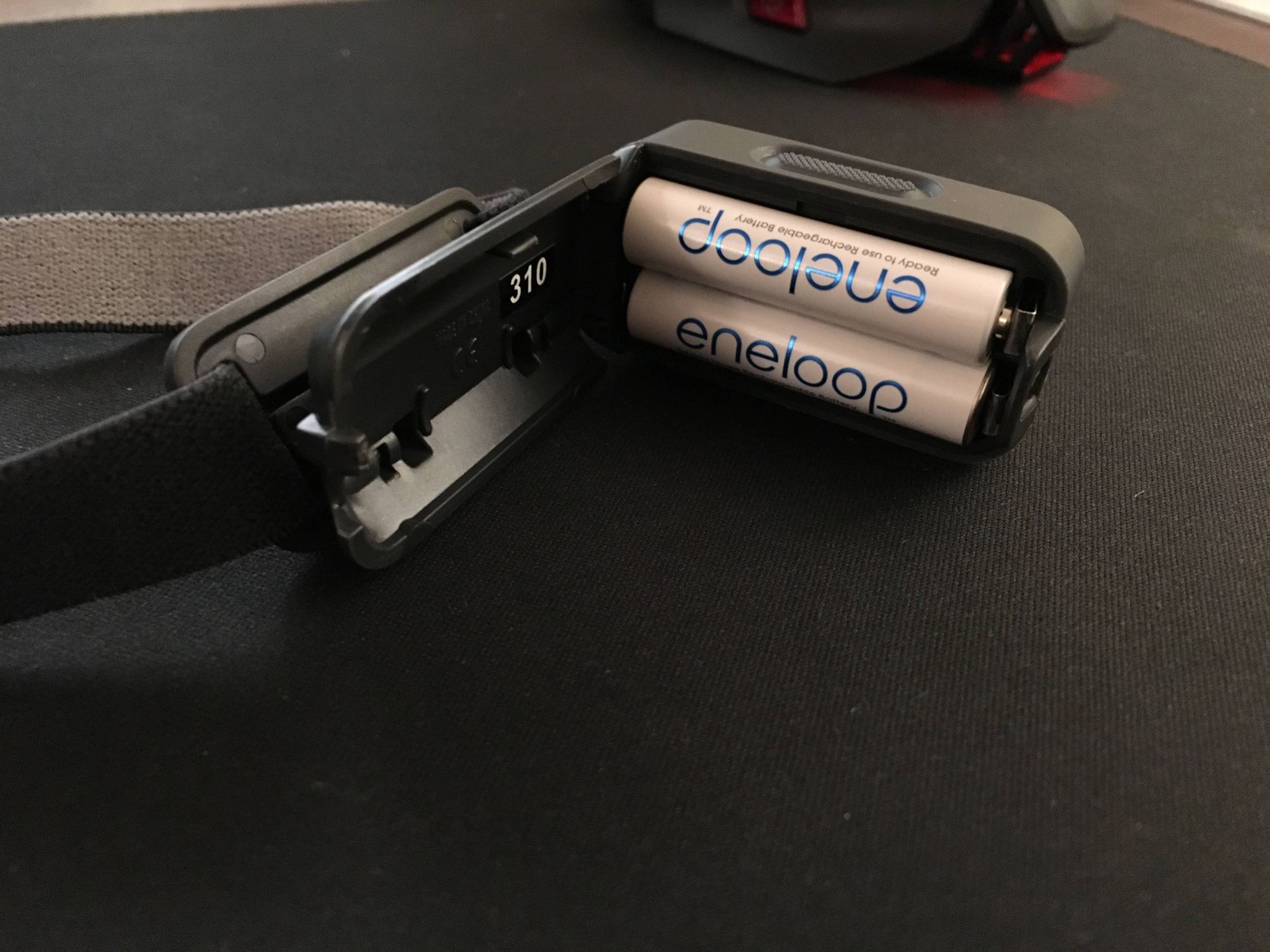 Of course it has Eneloops...
Next, lets move onto the center console. In the top part I keep a stick of lip balm, and a Leatherman Z-Rex tool which has a seatbelt cutter and a glass breaker (And an oxygen tank wrench I would never use...)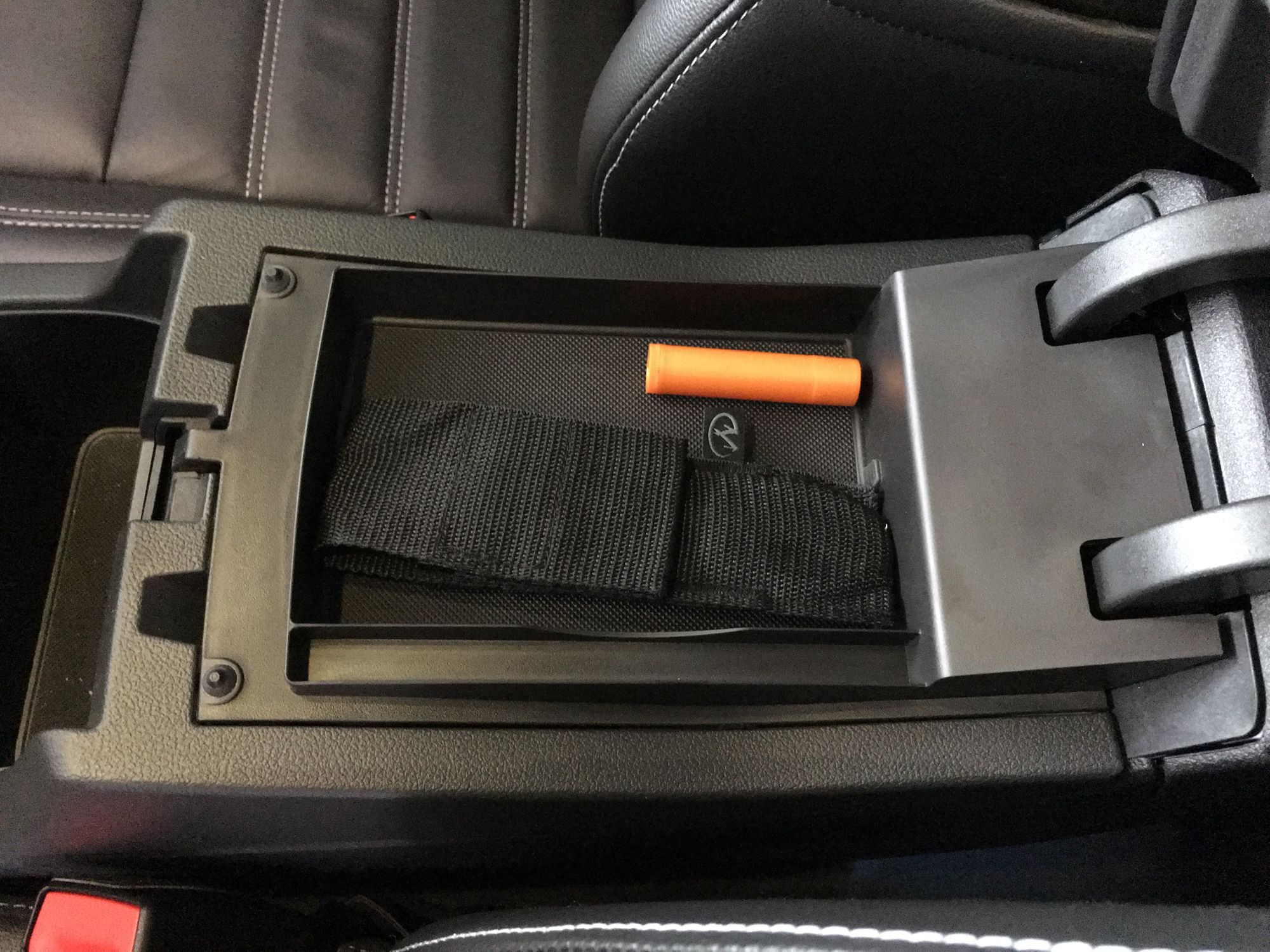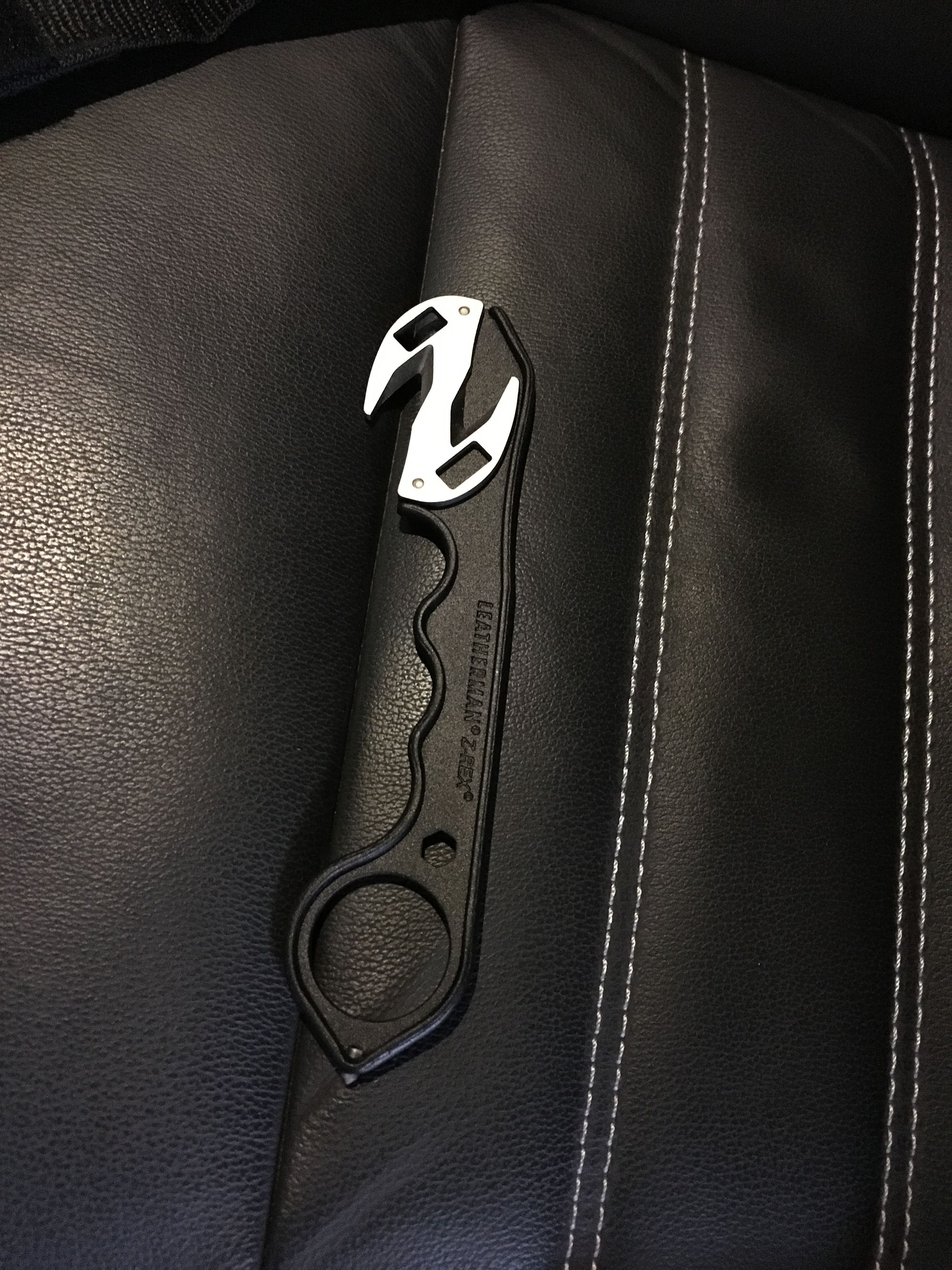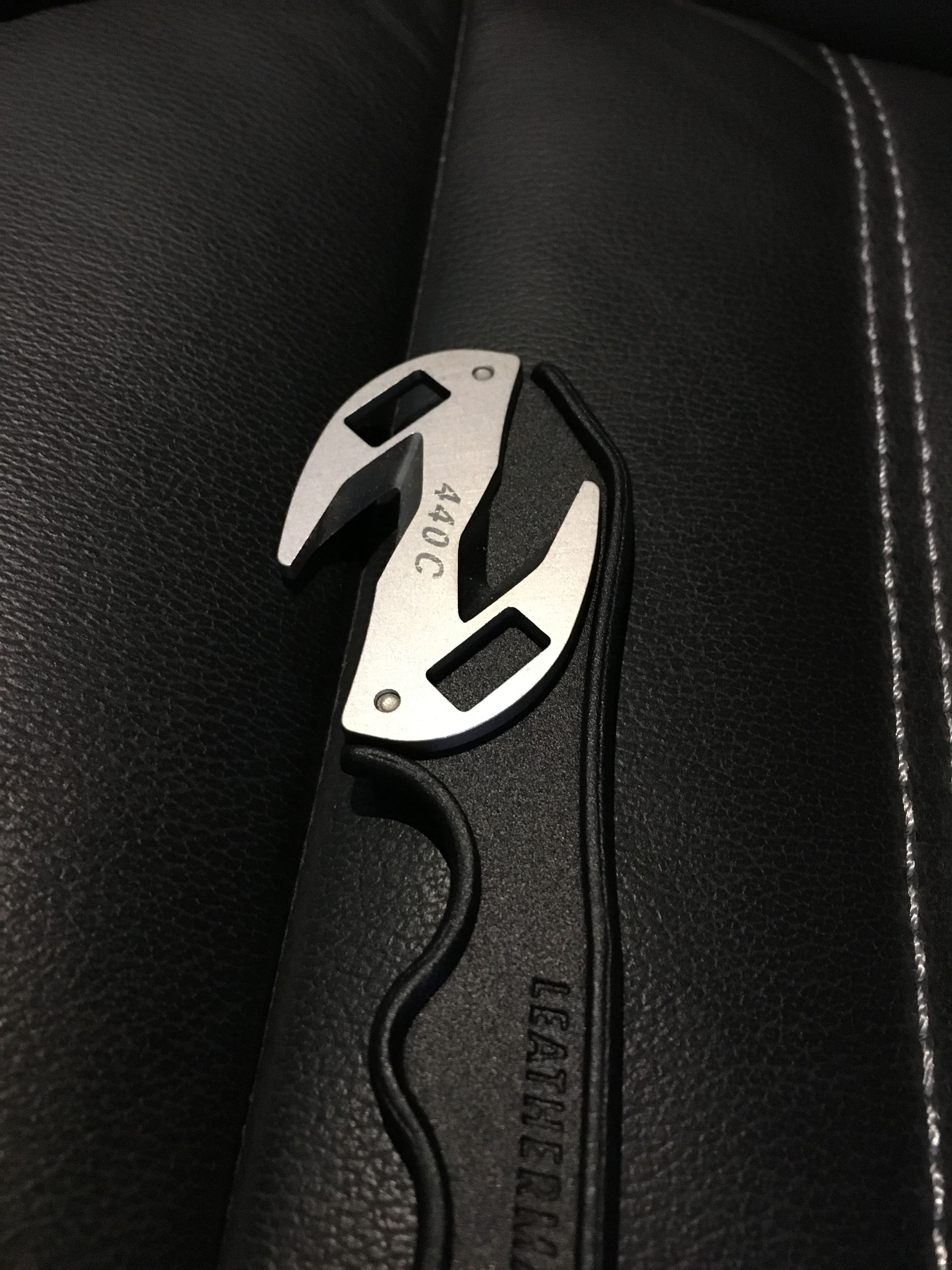 This one one part of my VEDC I am not very pleased with. Its mounted in a hard to reach area, so it may prove hard to get to if I ever really need it. I also then found out that some cars have laminated side windows which doesn't smash like you would expect. It all holds together like your windshield
Sure enough... Laminated windows. Tinted for good measure to I am sure its even harder to get out. Keep this in mind if you want to keep a glass breaker!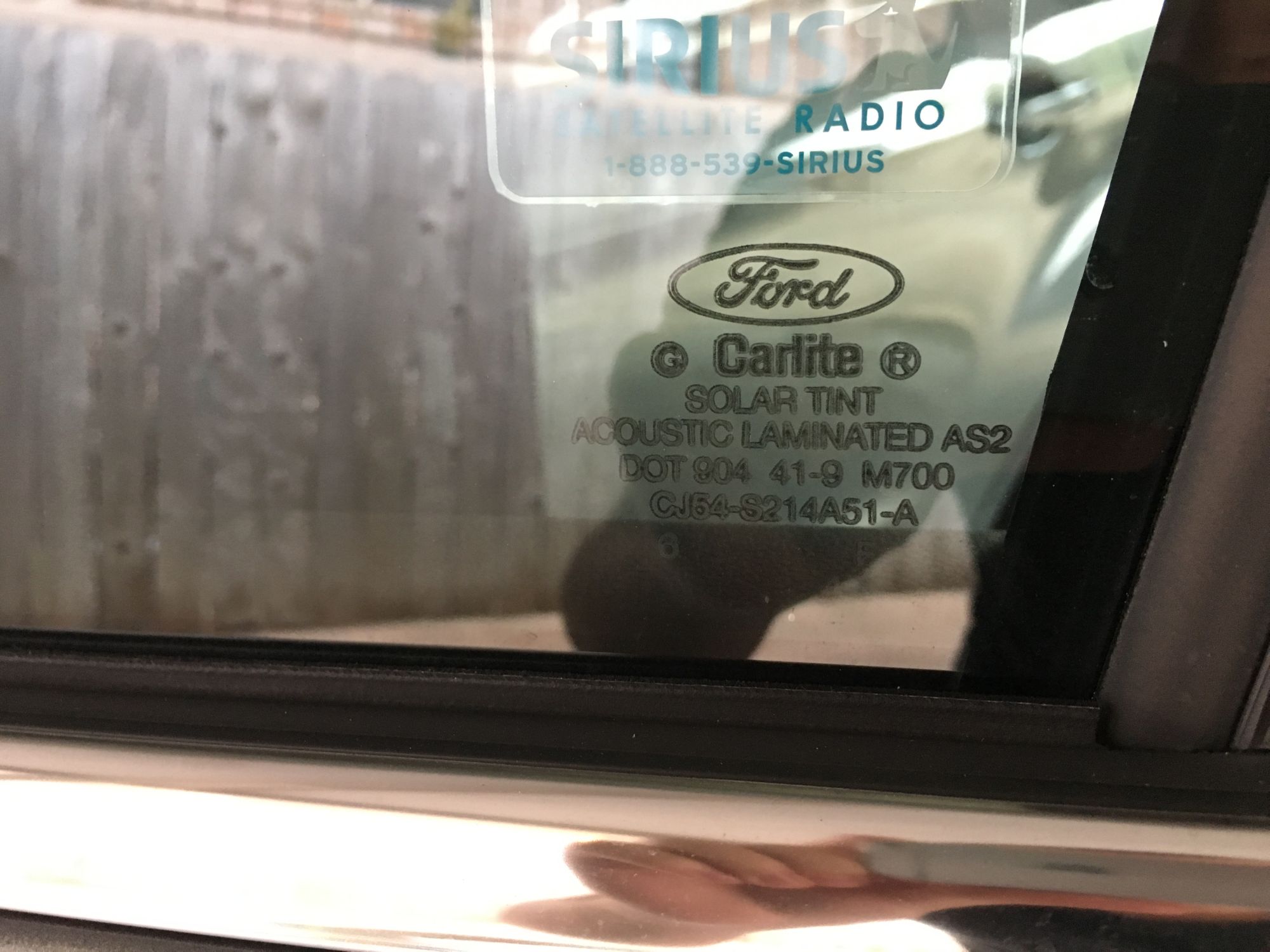 Moving on, in the lower part of the center console I keep two pouches. The black pouch is electronics related, and the blue is other every day items.
Starting with the black pouch: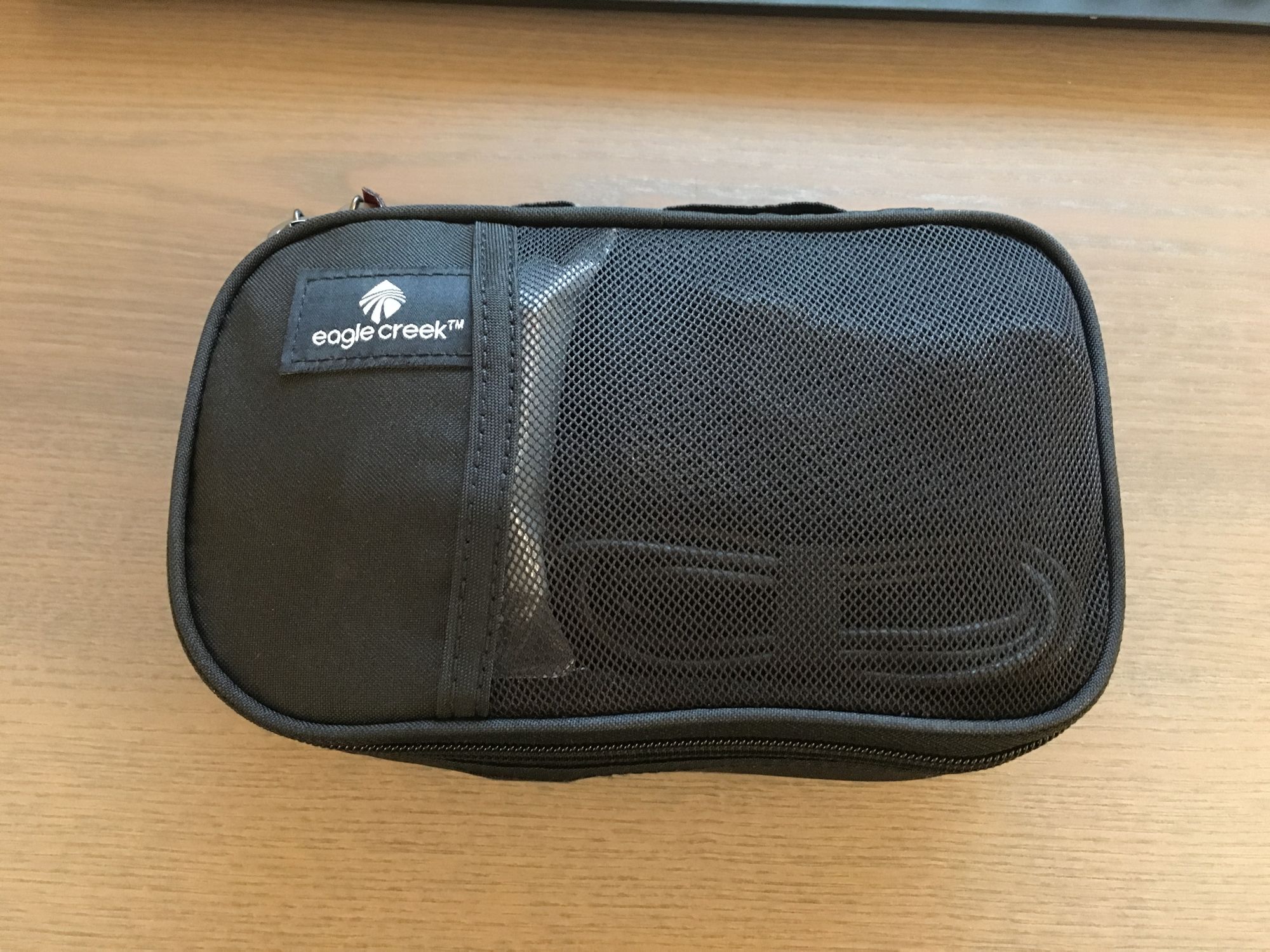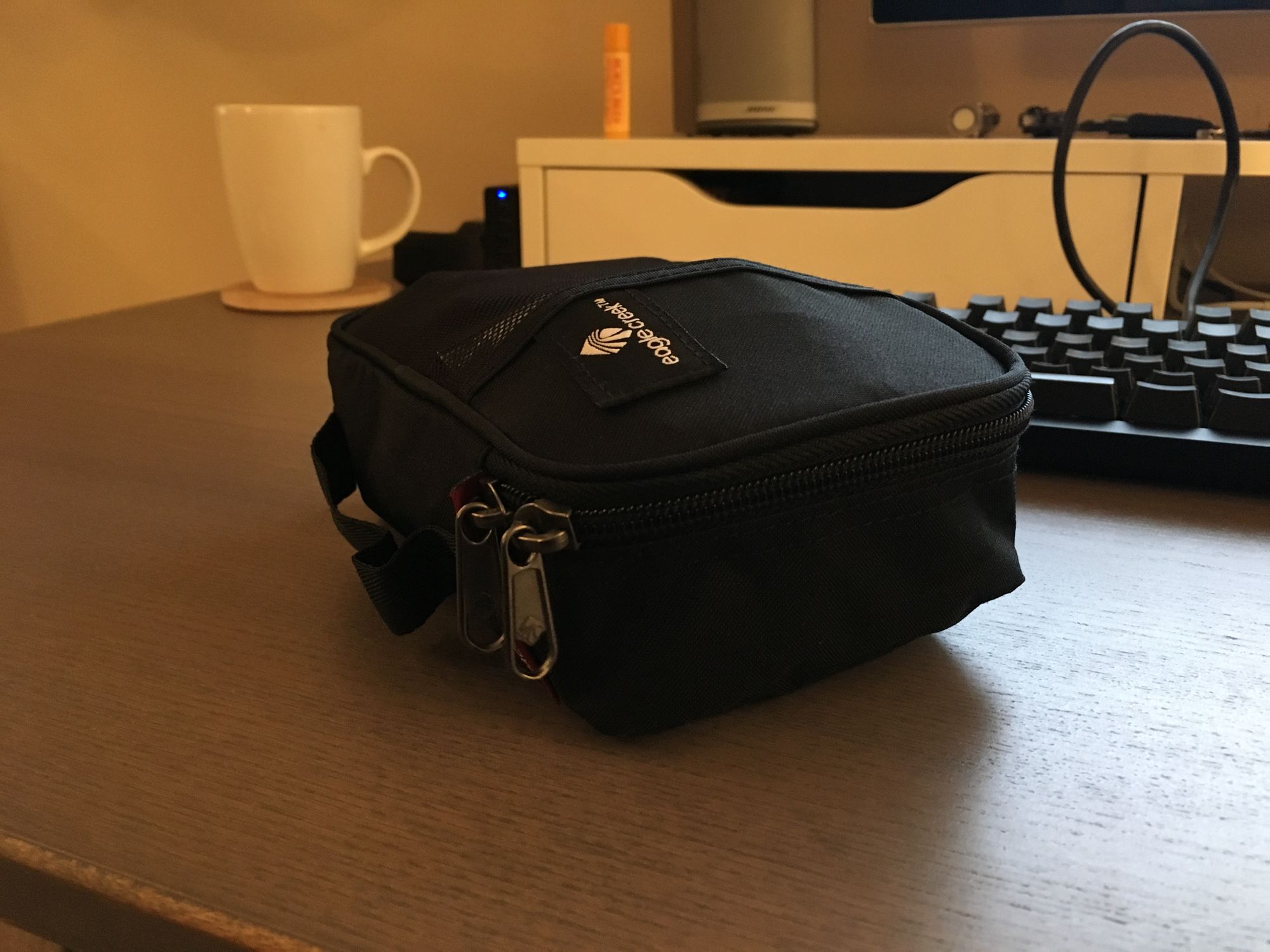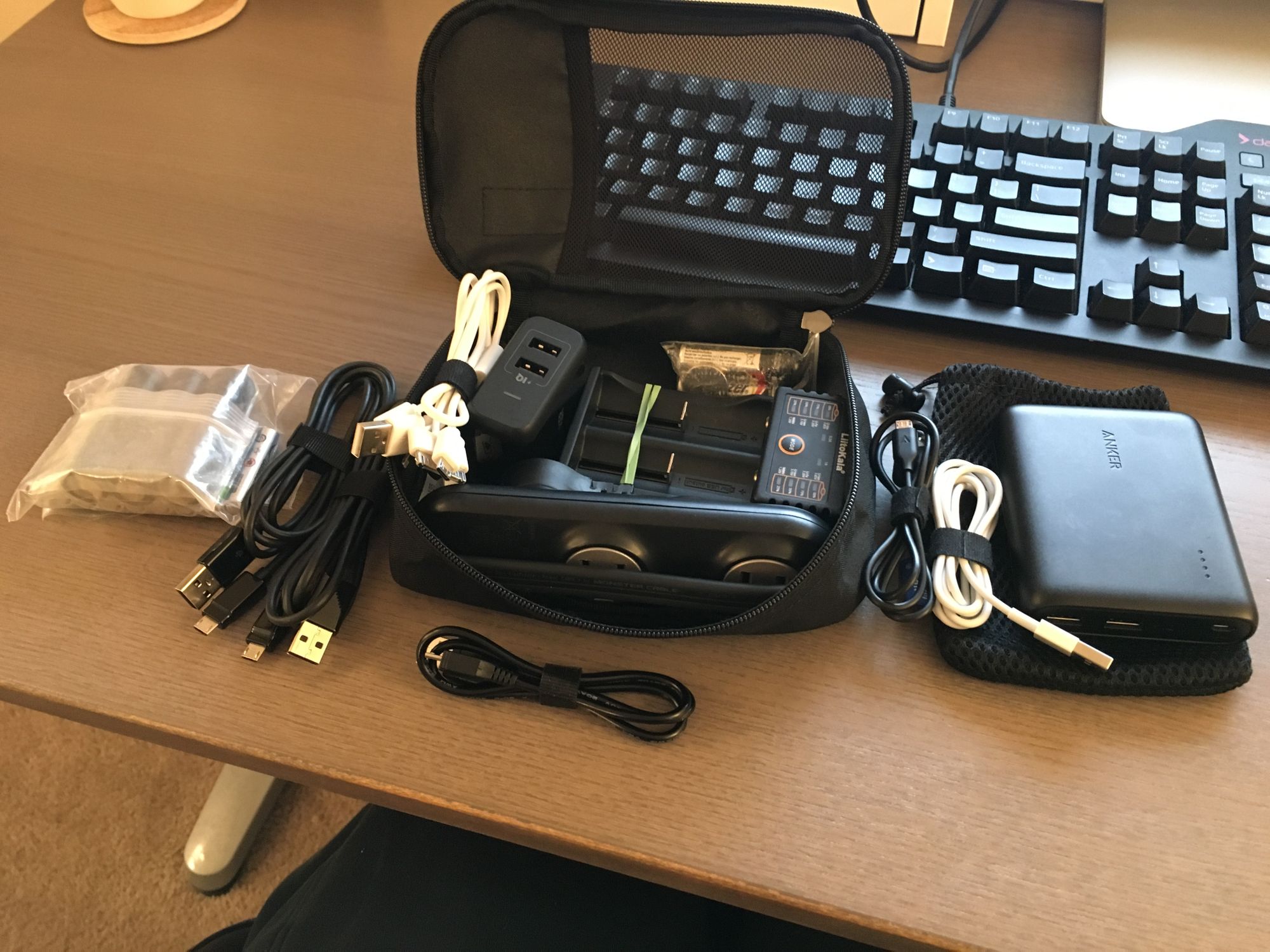 The contents are as follows:
Eagle Creek Quarter Cube (Black)
2 x AA Energizers
1 x Panasonic CR2032
3 x LG 2600mAh 18650's
9 x AAA Amazon Basic
Anker PowerCore 10400mAh
Apple Lightning Cable
1.75ft Anker Micro USB Cable
Micro USB Cables (2 x Samsung 3ft 11in )
Multi-USB Cable (Micro, Mini, Apple 30, Lightning)
Anker 24W Dual USB 120V Charger
LiitoKala Lii - 202 Charger + MicroUSB Cable
Monster MP OTG400 BK Outlets To Go Power Strip
And moving onto the blue pouch: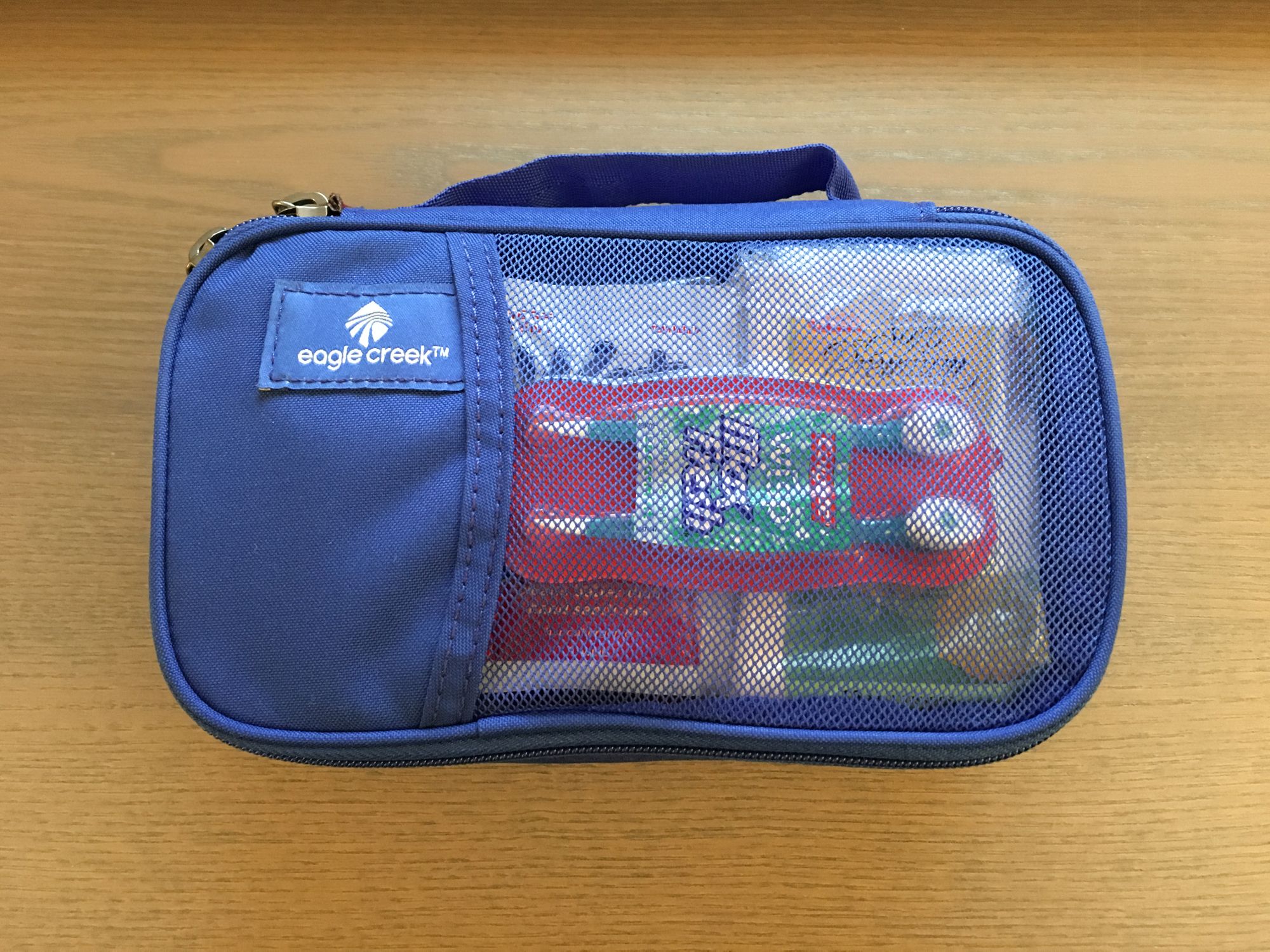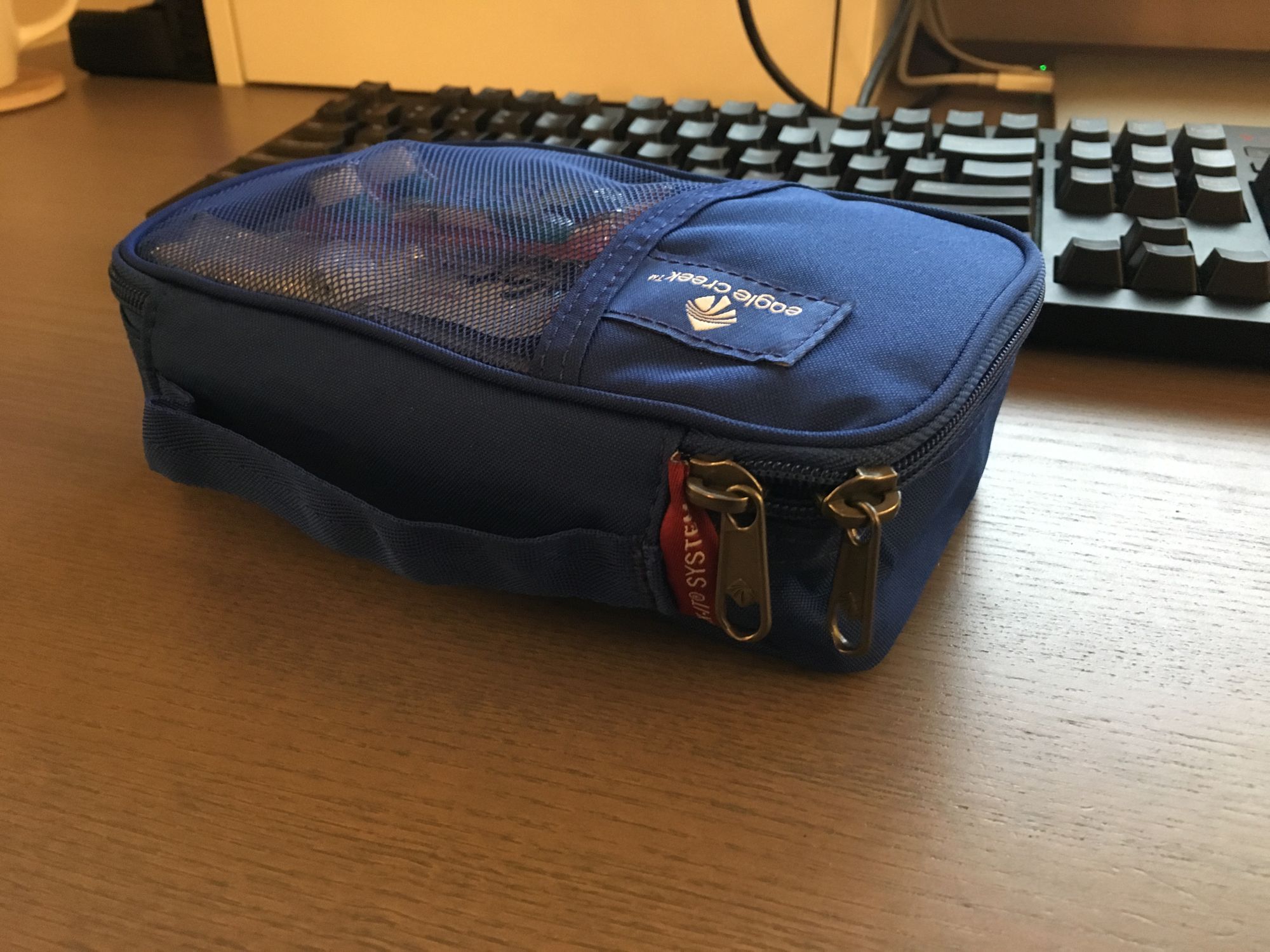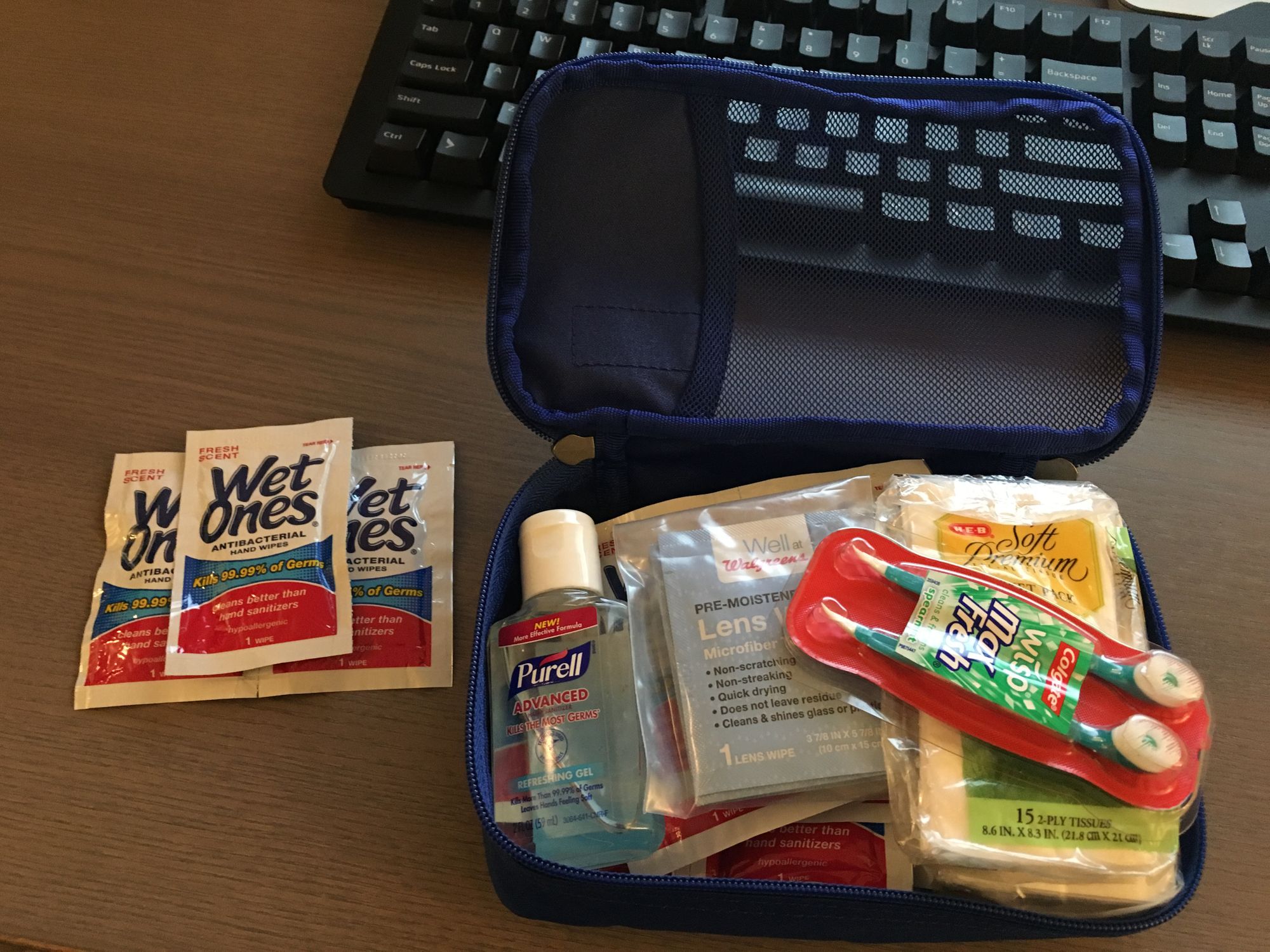 The contents:
Eagle Creek Quarter Cube (Blue)
Lens Cleaning Wipes
Alcohol Hand Sanitizer
Travel Tissues
Wet Ones Singles
Floss Picks
There is also a spare pair of sunglasses thrown in the center console, which I don't have a picture of
Next up, I keep a bottle of water and a baseball cap in my door pocket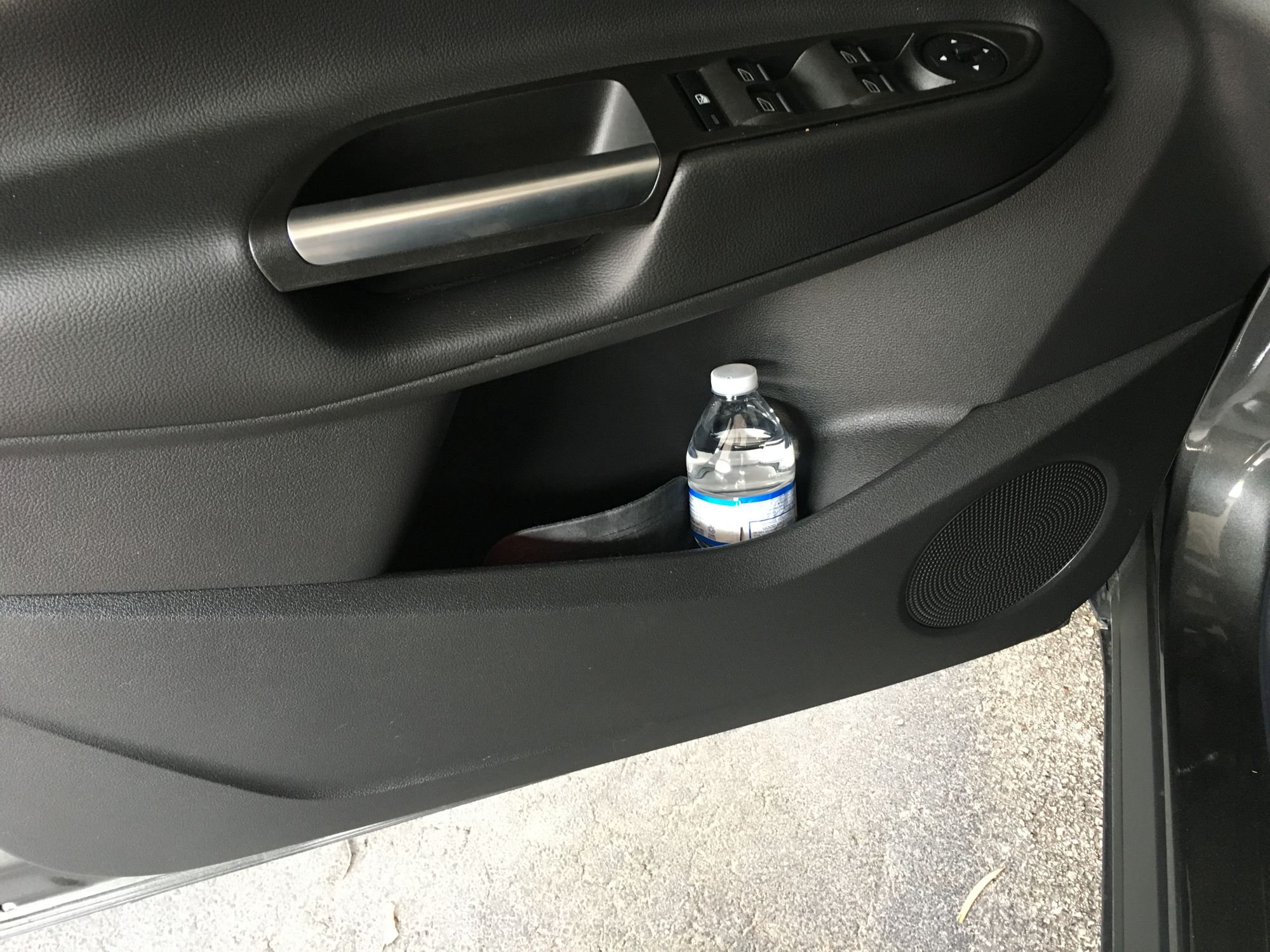 Moving back, the Escape has a 120v outlet in the back which is VERY useful. It will actually go quite a bit over the 150w rating, but i'm sure that's not advisable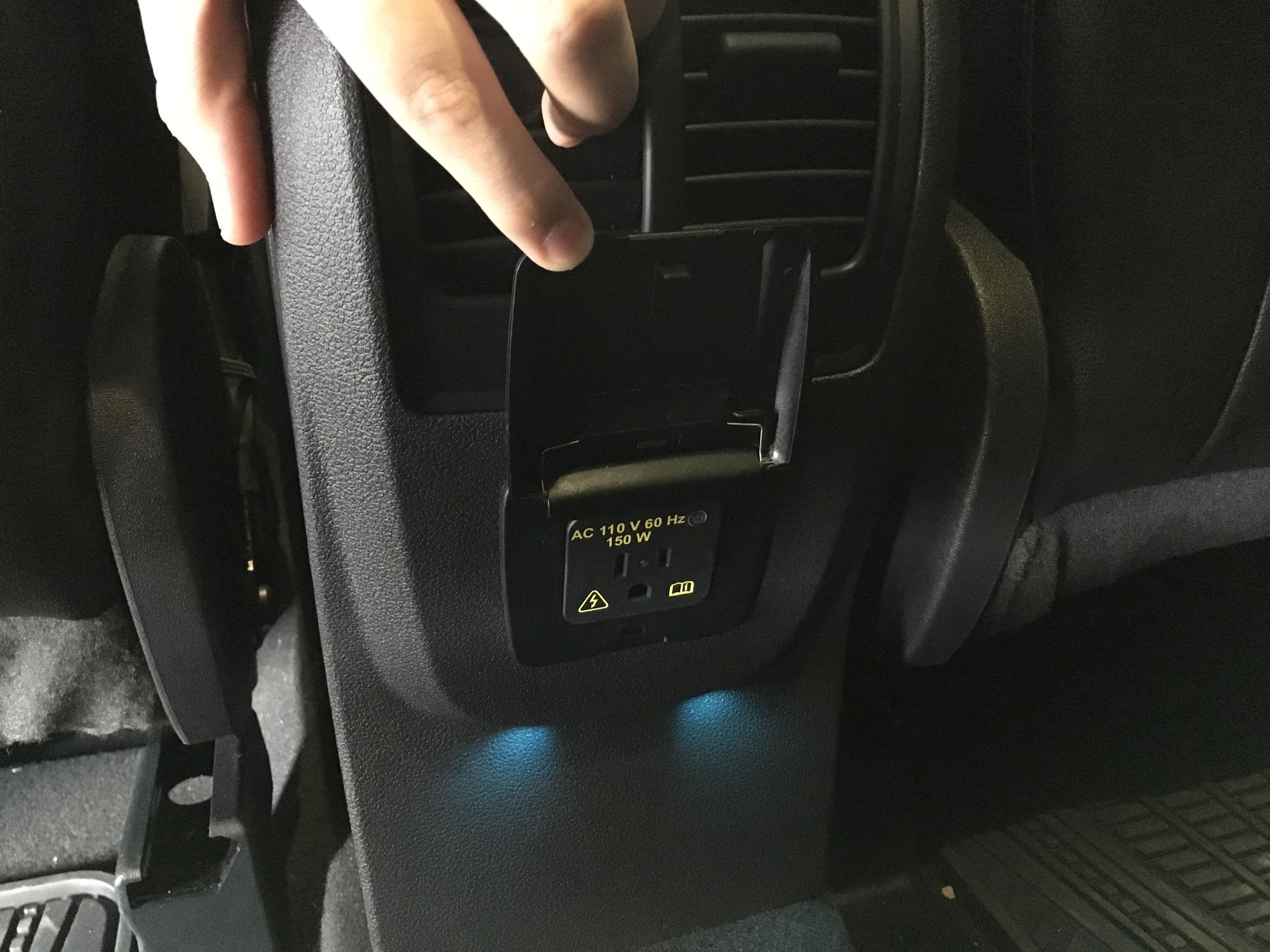 Next up is what I keep in the seat pockets. In the drivers pocket I keep some sun screen, some bug repellent spray and a pouch which contains a microfiber towel as well as an emergency poncho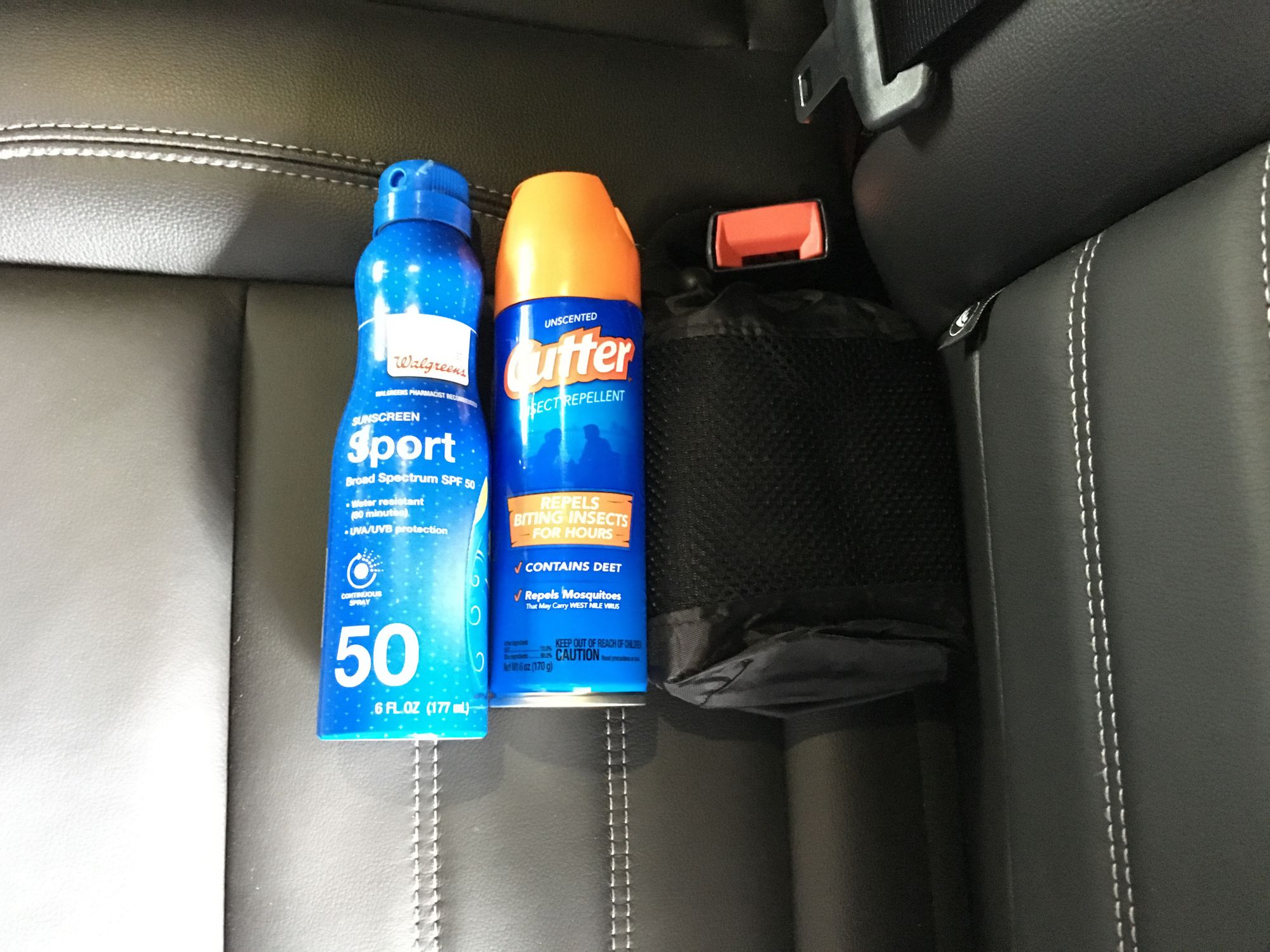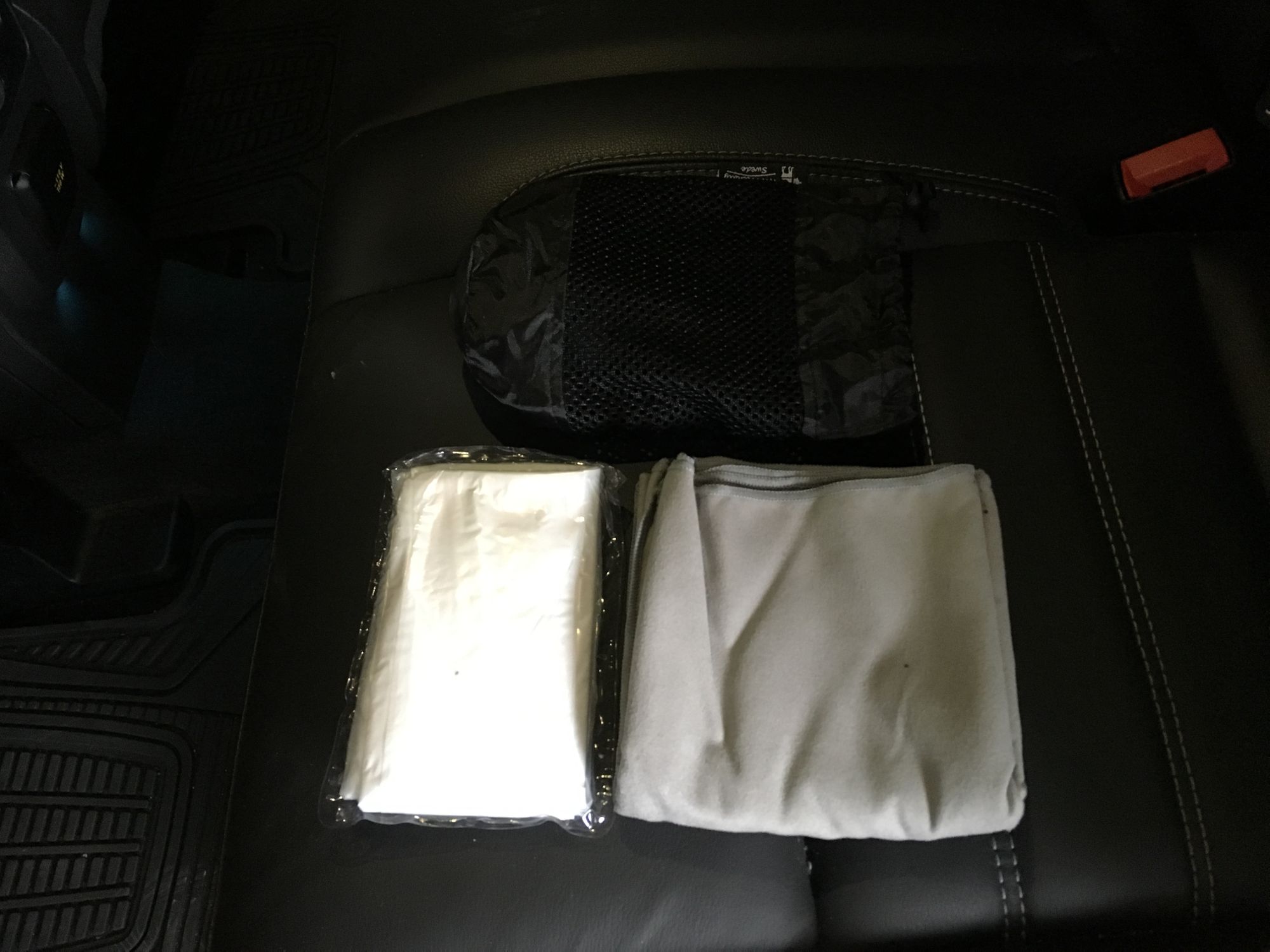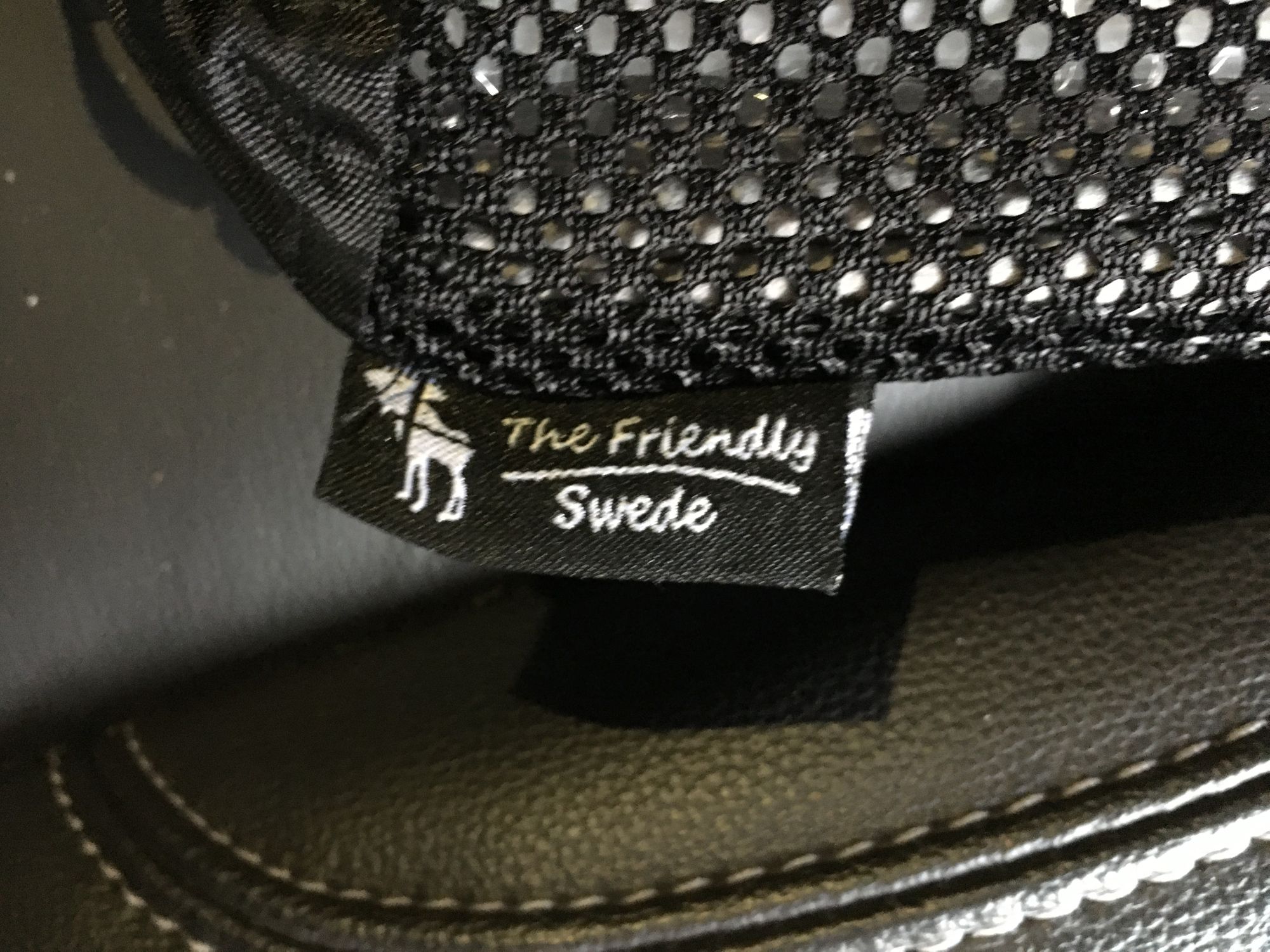 In the passengers seat pocket I keep the same towel/poncho combo plus a high visibility vest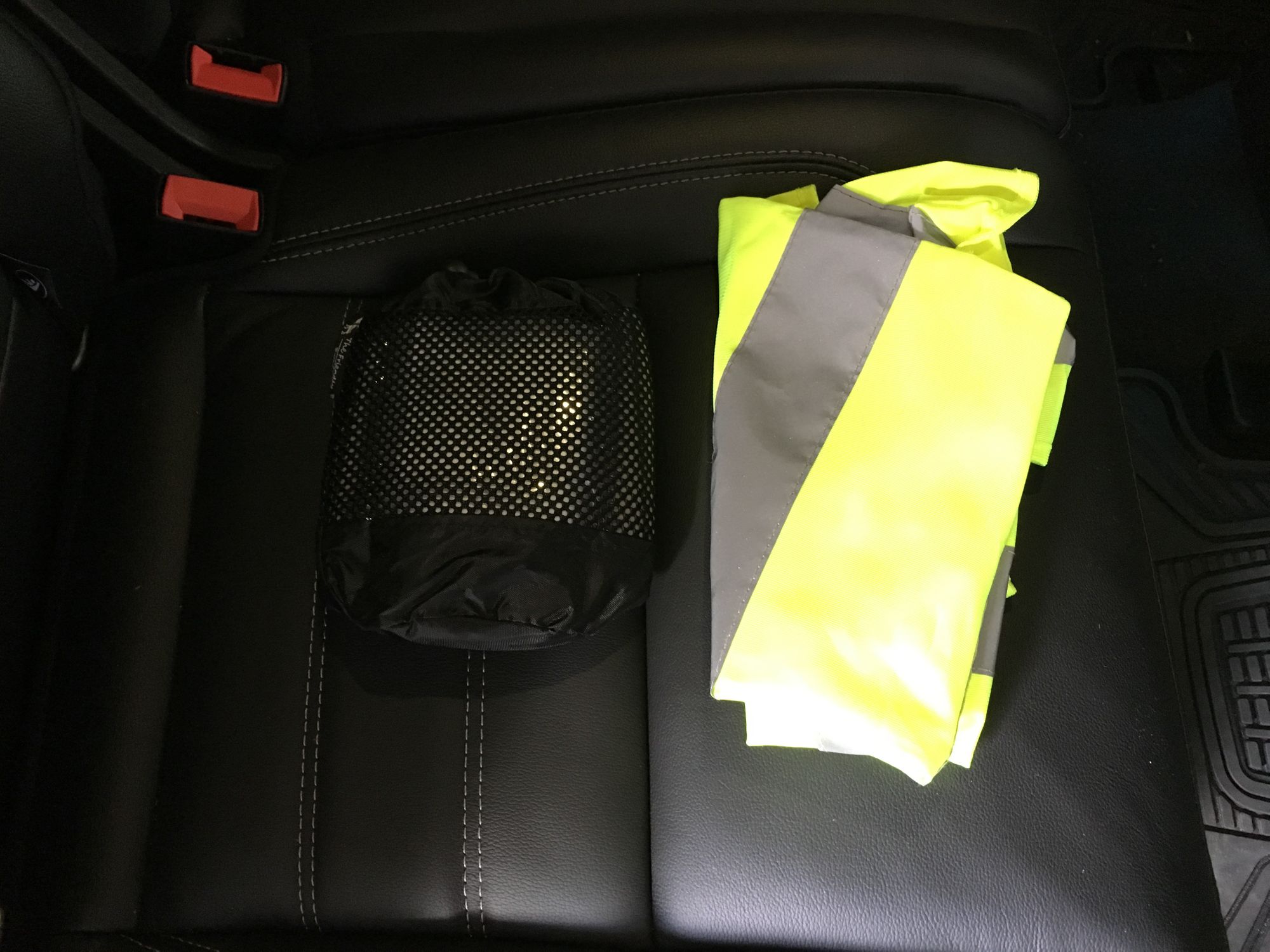 Moving even further back, we see what I have in the hatch. I have some generic cargo organizers I got from Amazon, which have held up well. They are really needed in this car otherwise all of your shopping will come spilling out of the car if you park on a hill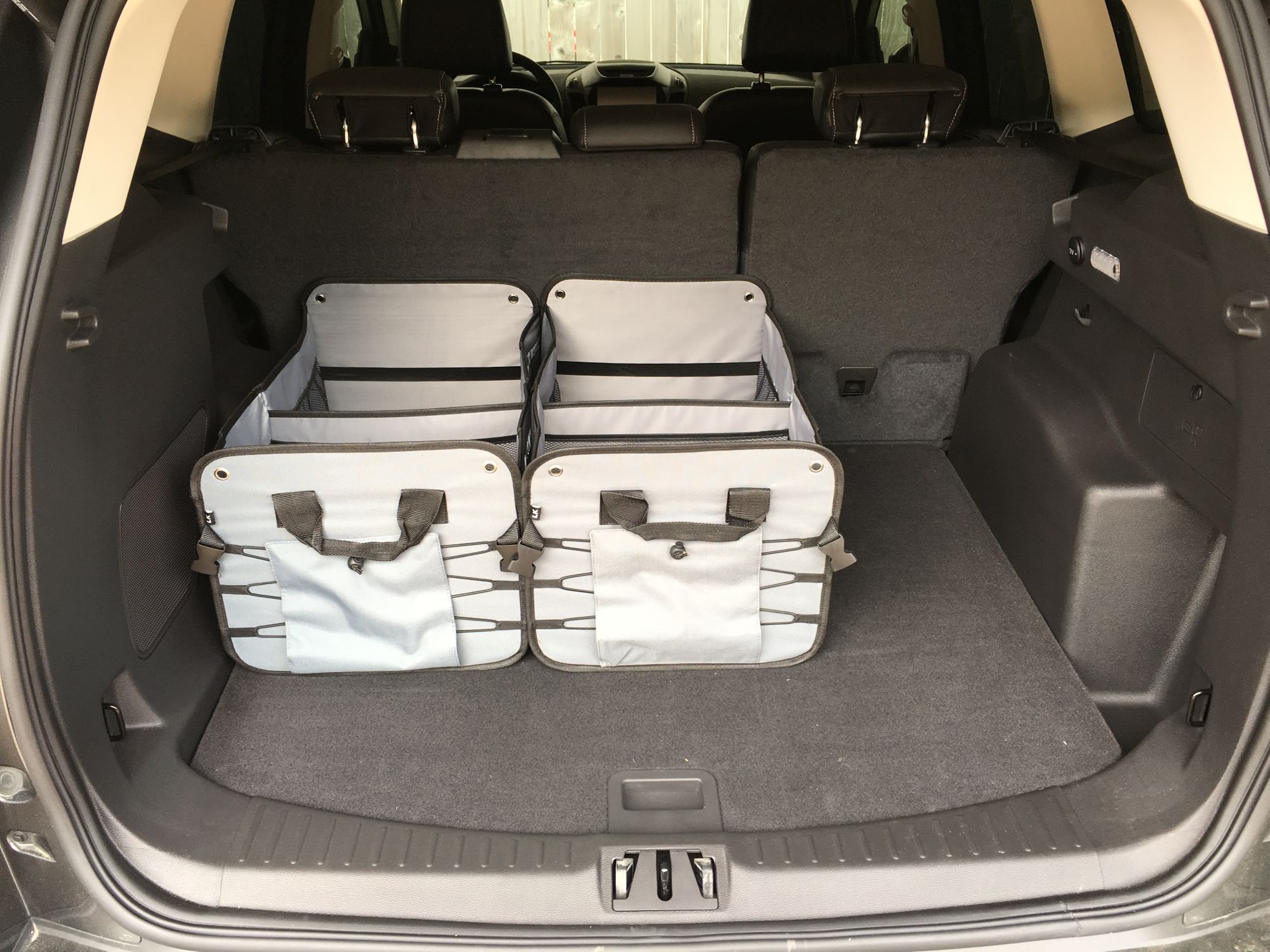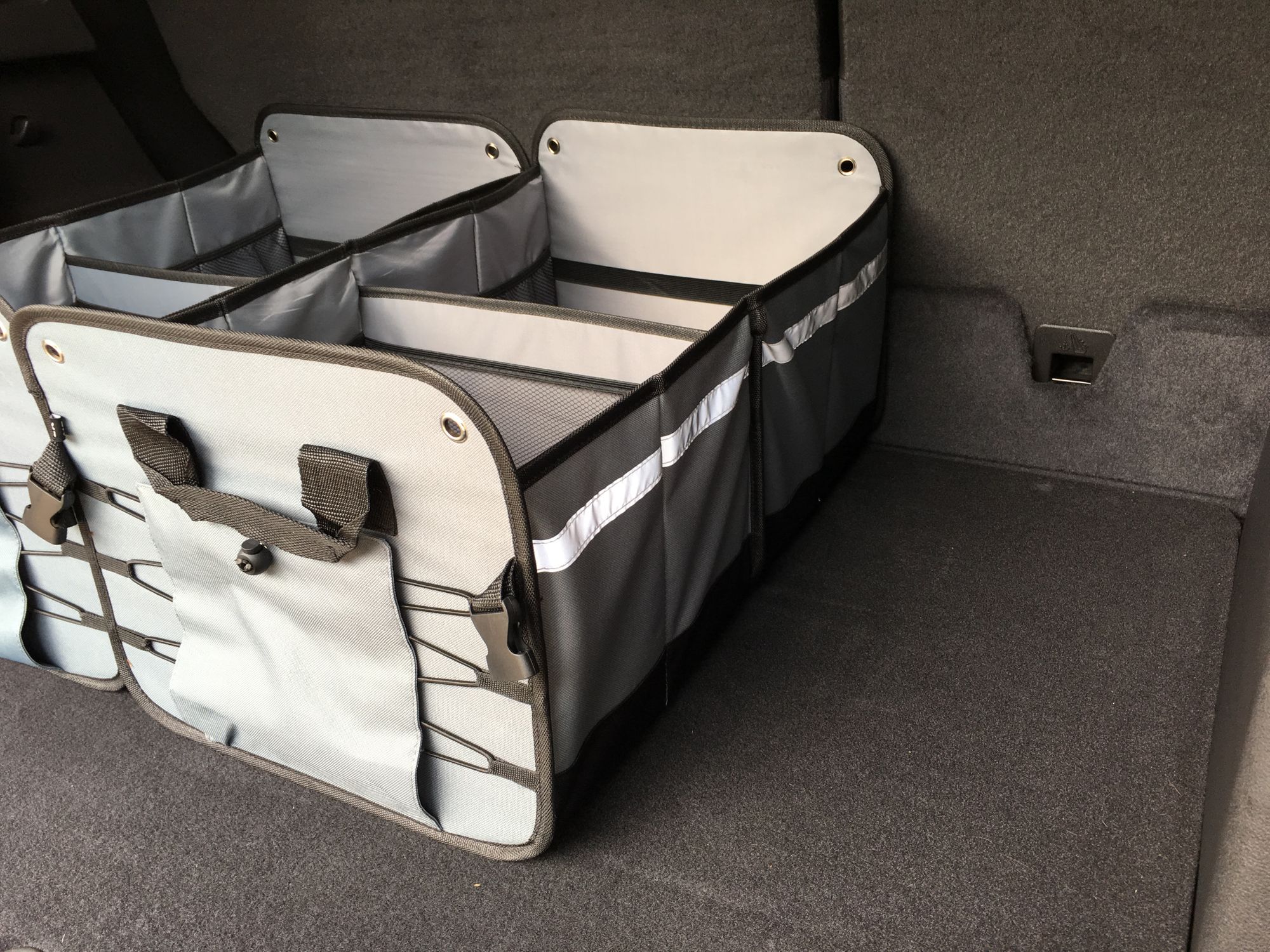 They have some reflective tape on them, I guess that could be useful?
I also upgraded the bulb in the rear to a MUCH brighter LED bulb from superbrightleds.com. It was great, but some of the LED's have started flickering... I have yet to address getting it replaced
Here you can see the stock bulb which is an incandescent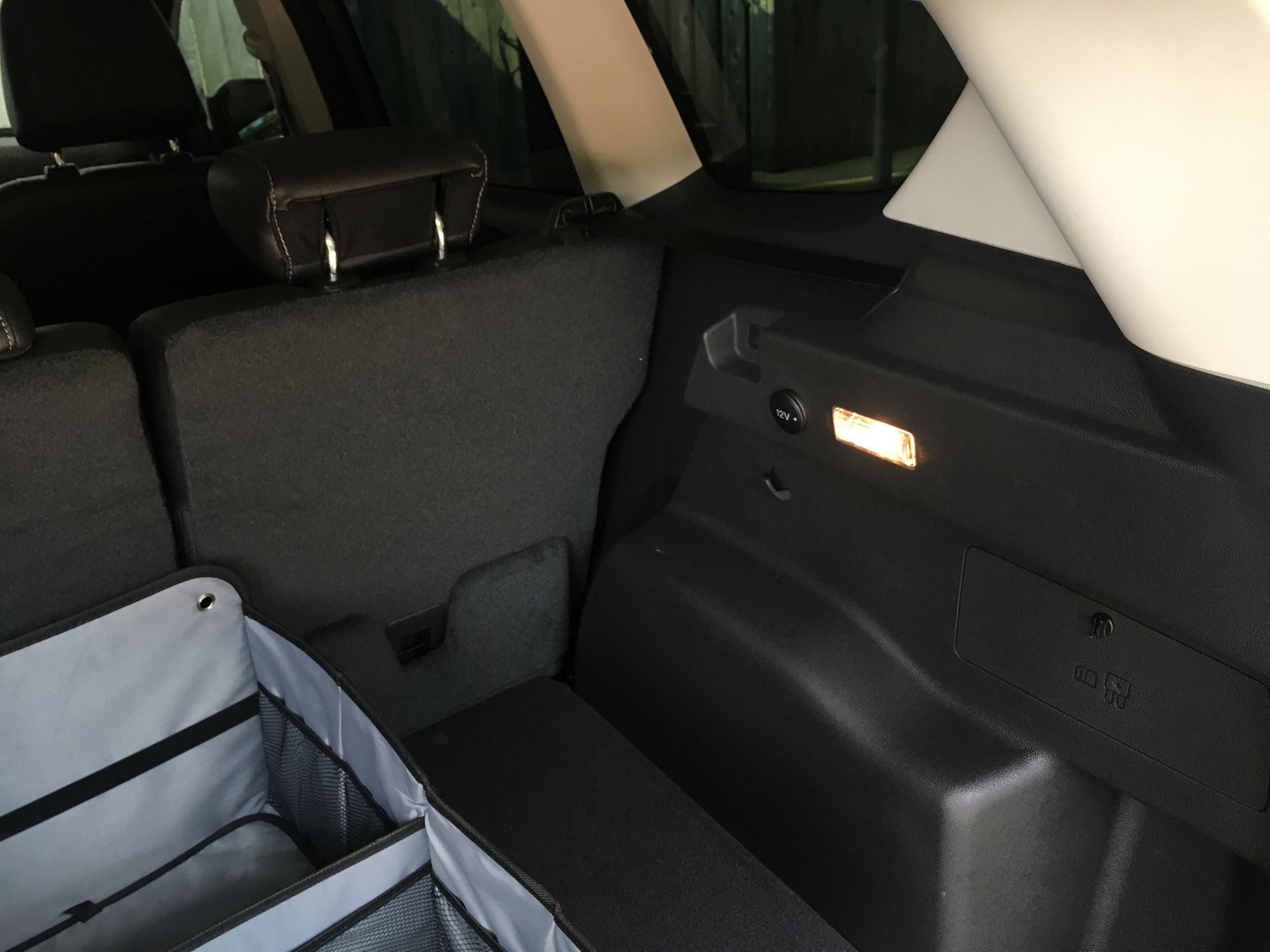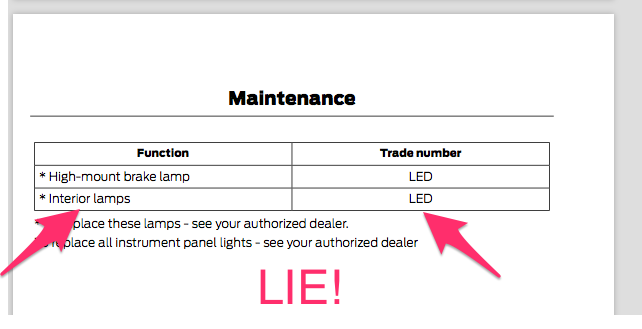 Here is the new bulb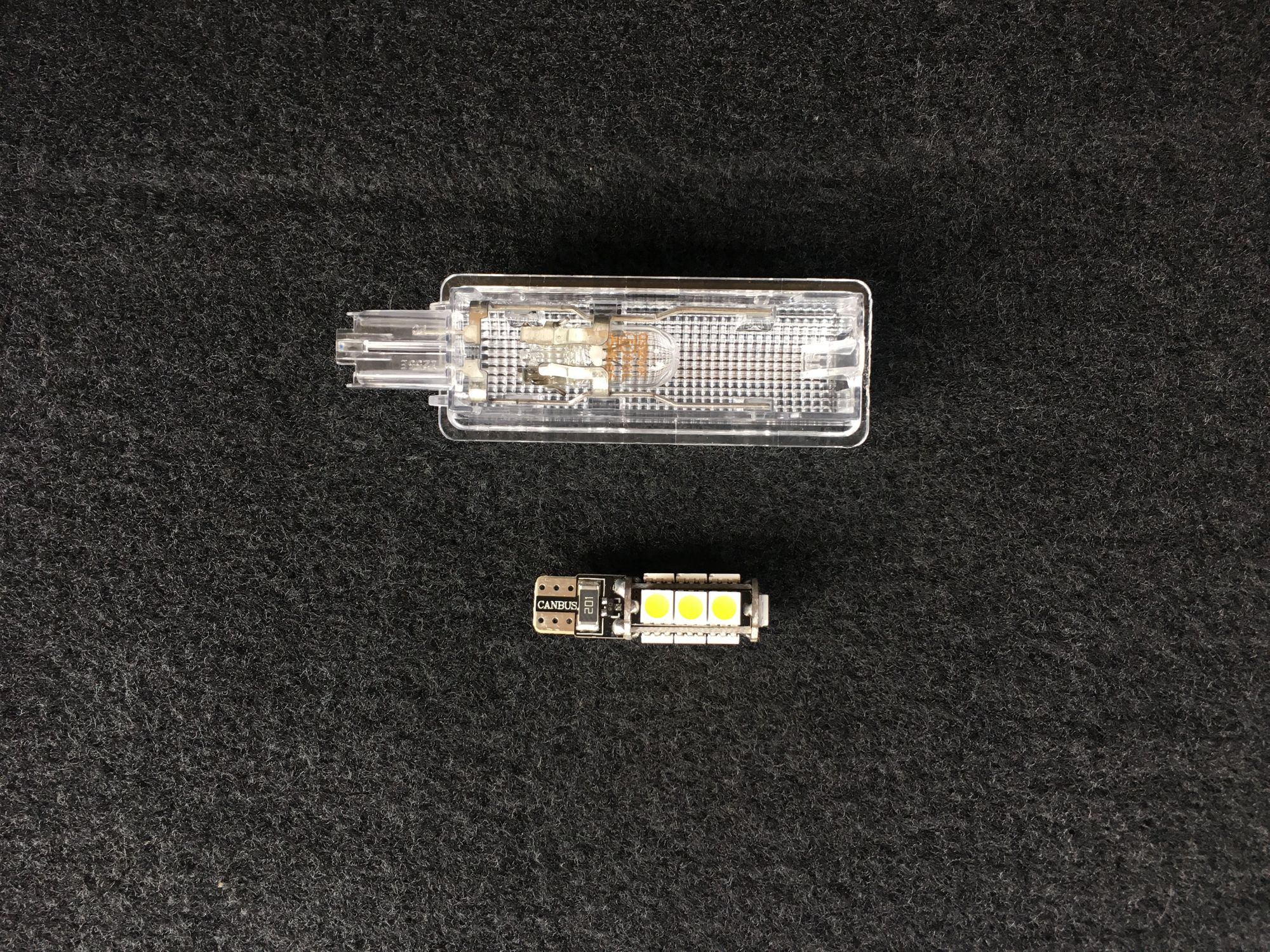 MUCH brighter: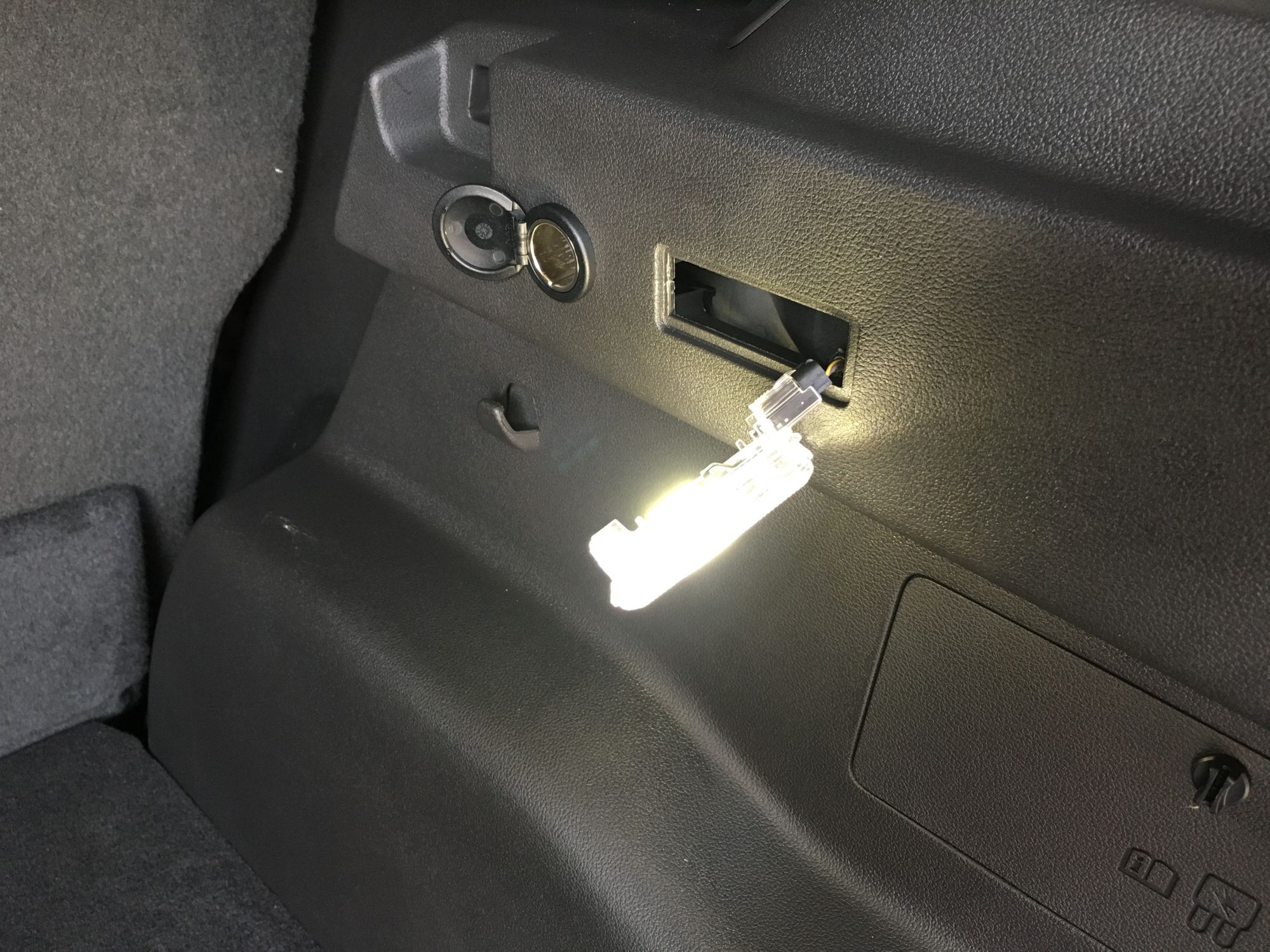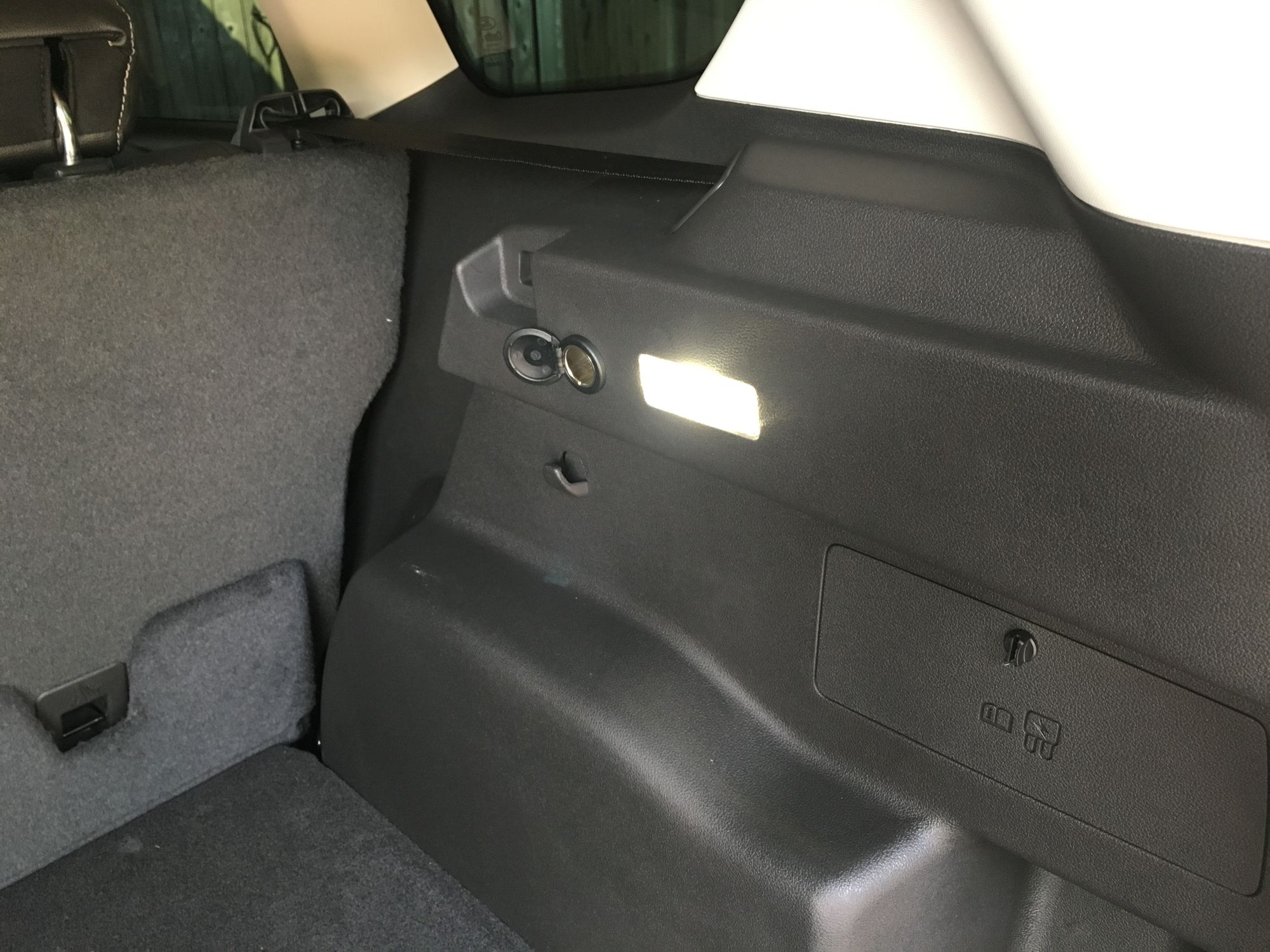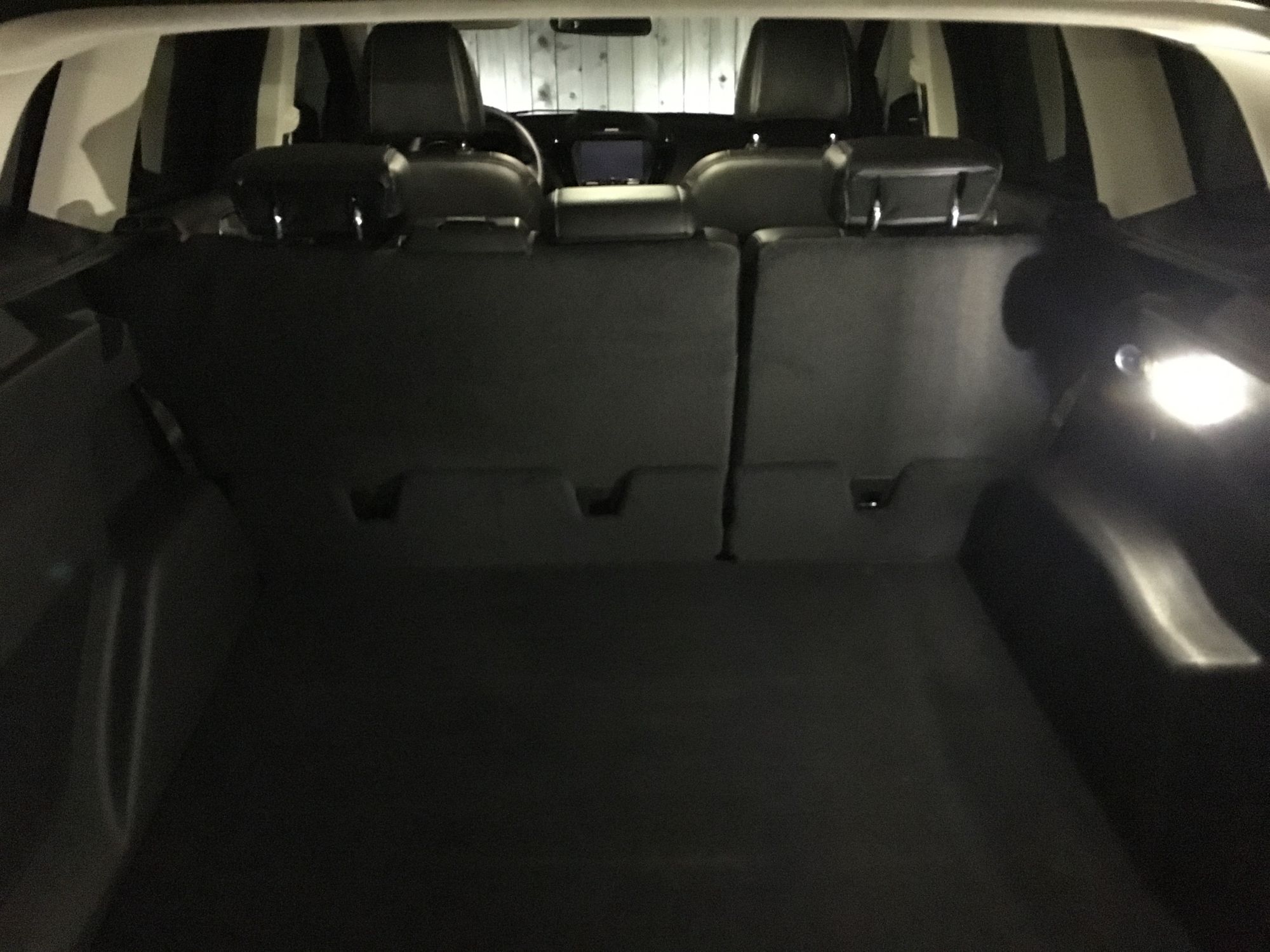 Moving on to where almost all of my VEDC resides, under the tray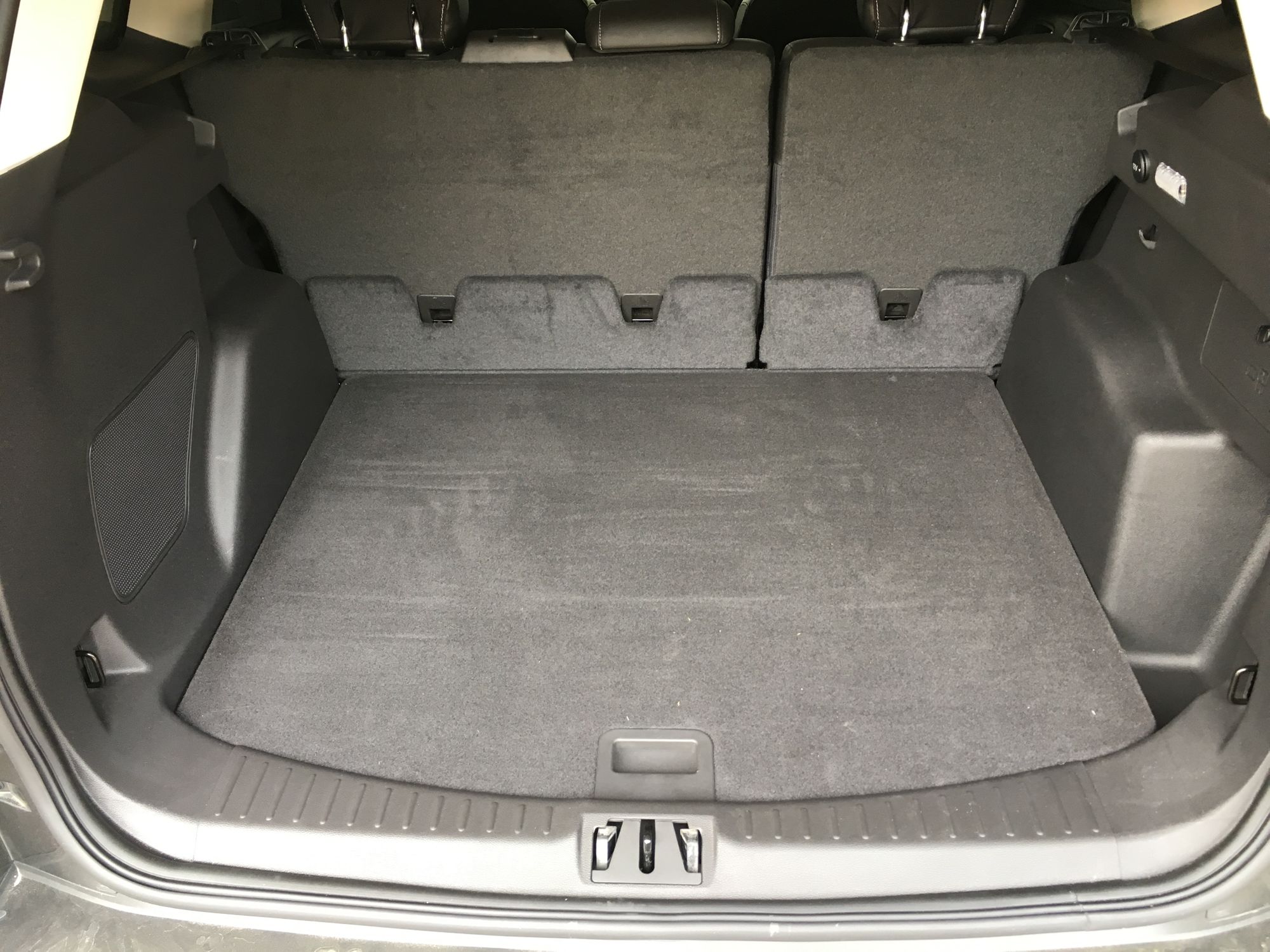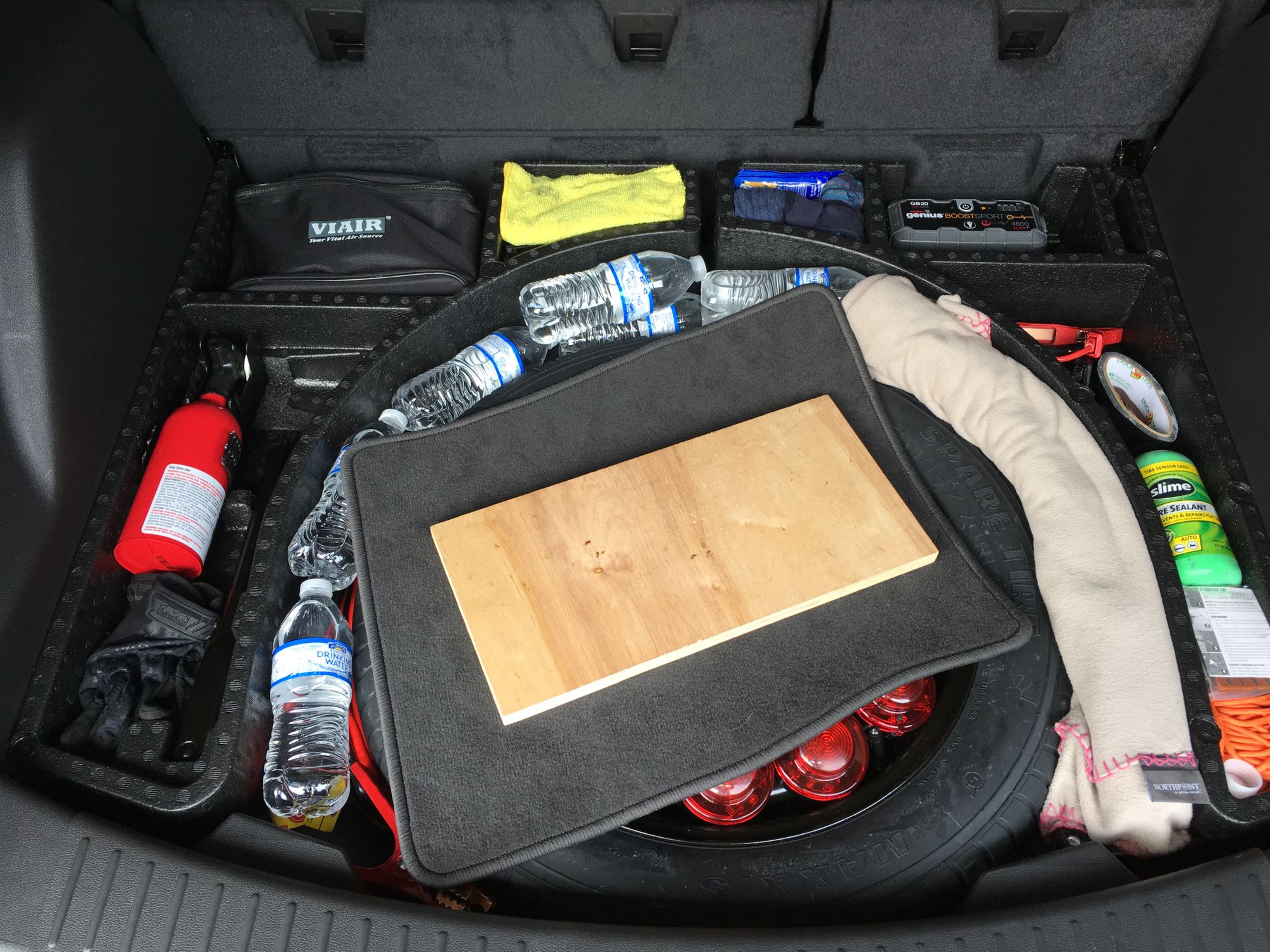 We will go section by section here. Starting with the middle. As you can see above, I keep a spare floor mat and a plank of wood.
If I ever need to bend down around the car, its nice to put my knees on something clean and soft. The wood is there so if I ever need to change a tire on a softer surface, the jack can get some stability. Under that: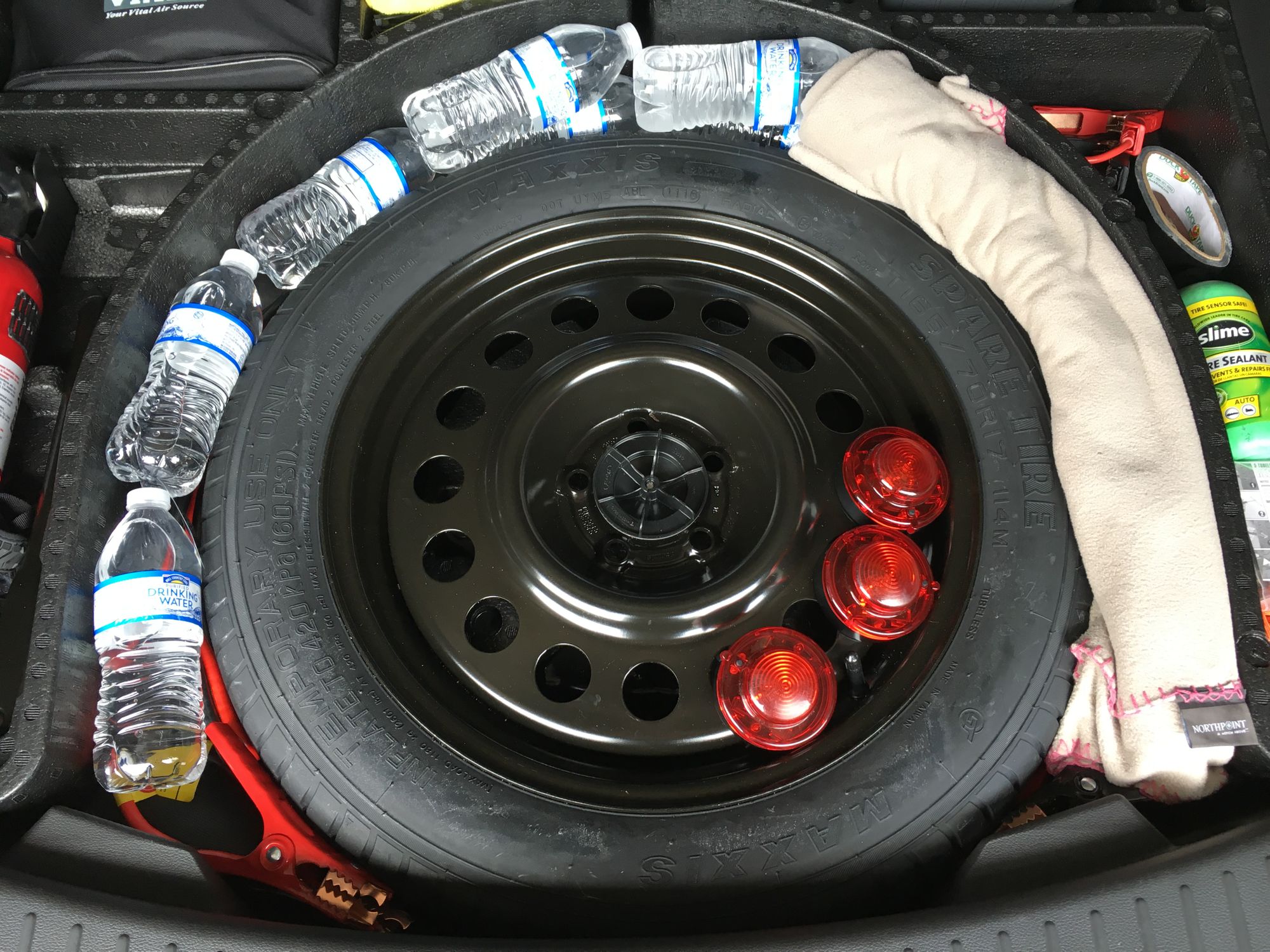 Complete list:
8 x 500ML BPA Free Bottled Water
Stock Spare Tire (Maxxis T165/70R17)
Stock Scissor Jack
Spare Carpet Floor Mat
8' x 16' Plywood for Jack
Cartman Jumper Cables (6GA x 16')
3 x LED Flares (Amazon Basic AAA Installed)
Fleece Blanket (Large)
Moving on to the bottom left: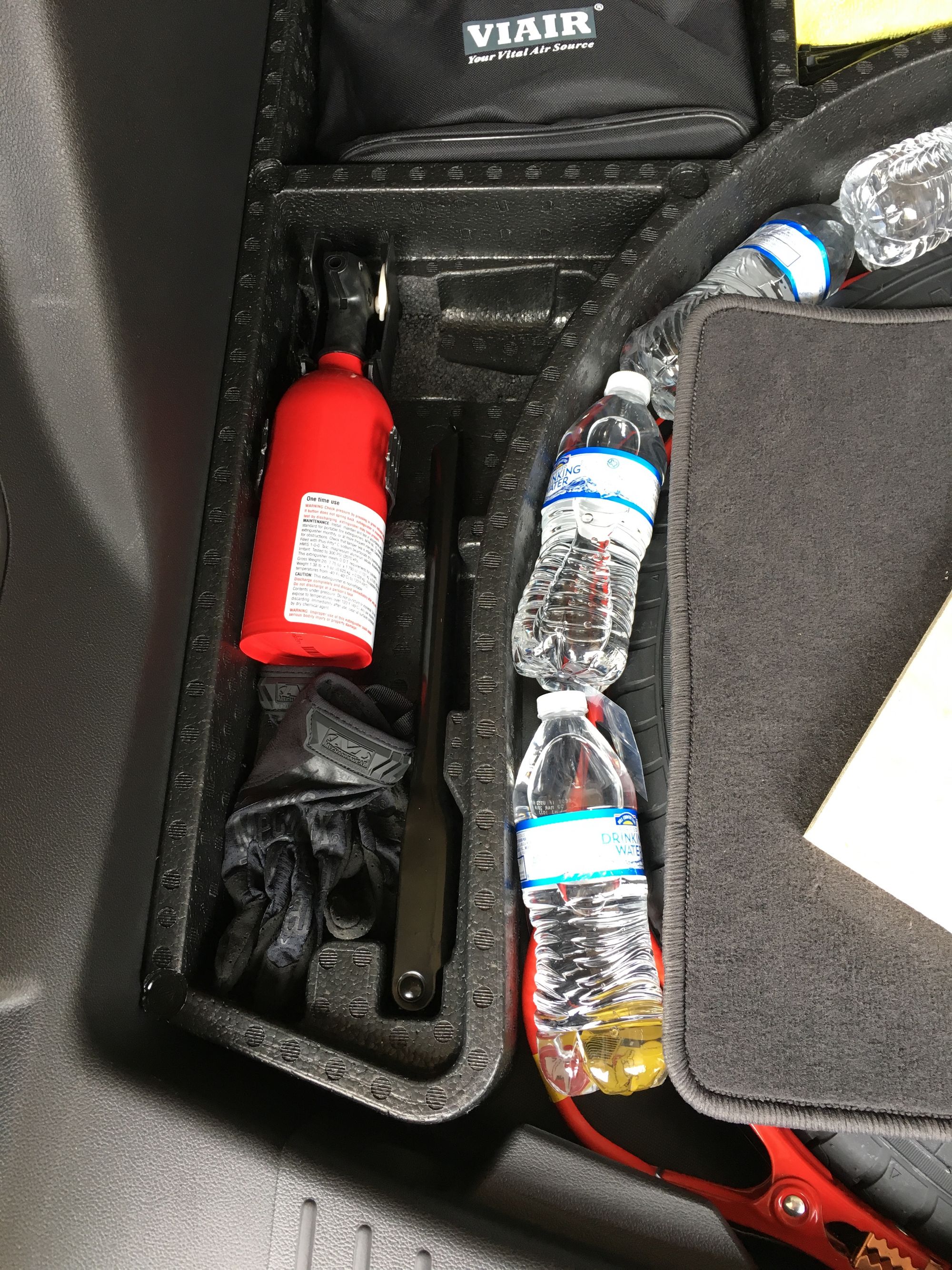 I keep the stock lug nut wrench, some gloves and a fire extinguisher. Is it the best place for it? No. Is it better than nothing? Yes.
Above that I keep a Viair 70P Portable Compressor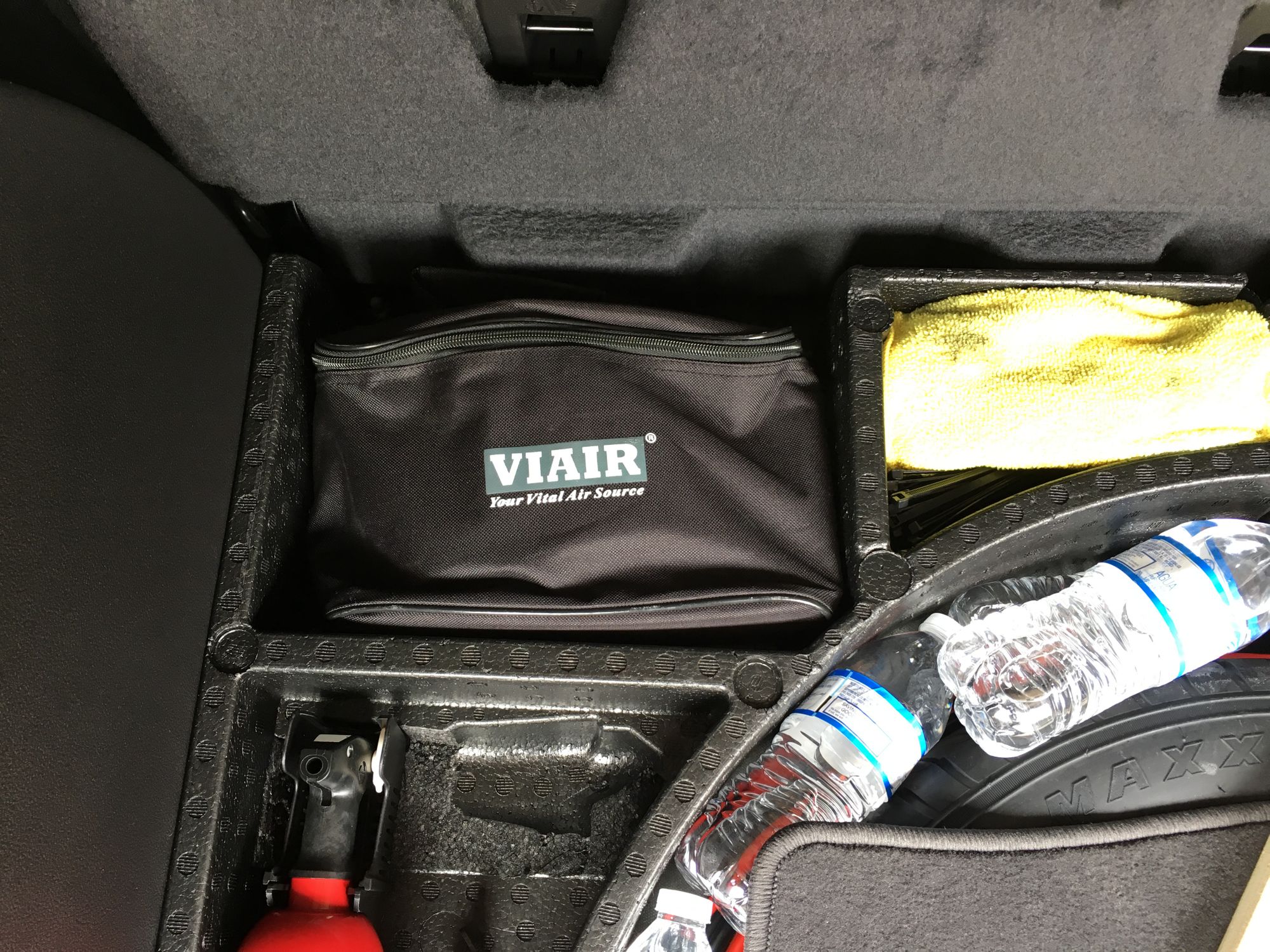 And then to the right, another microfiber towel and some tools listed below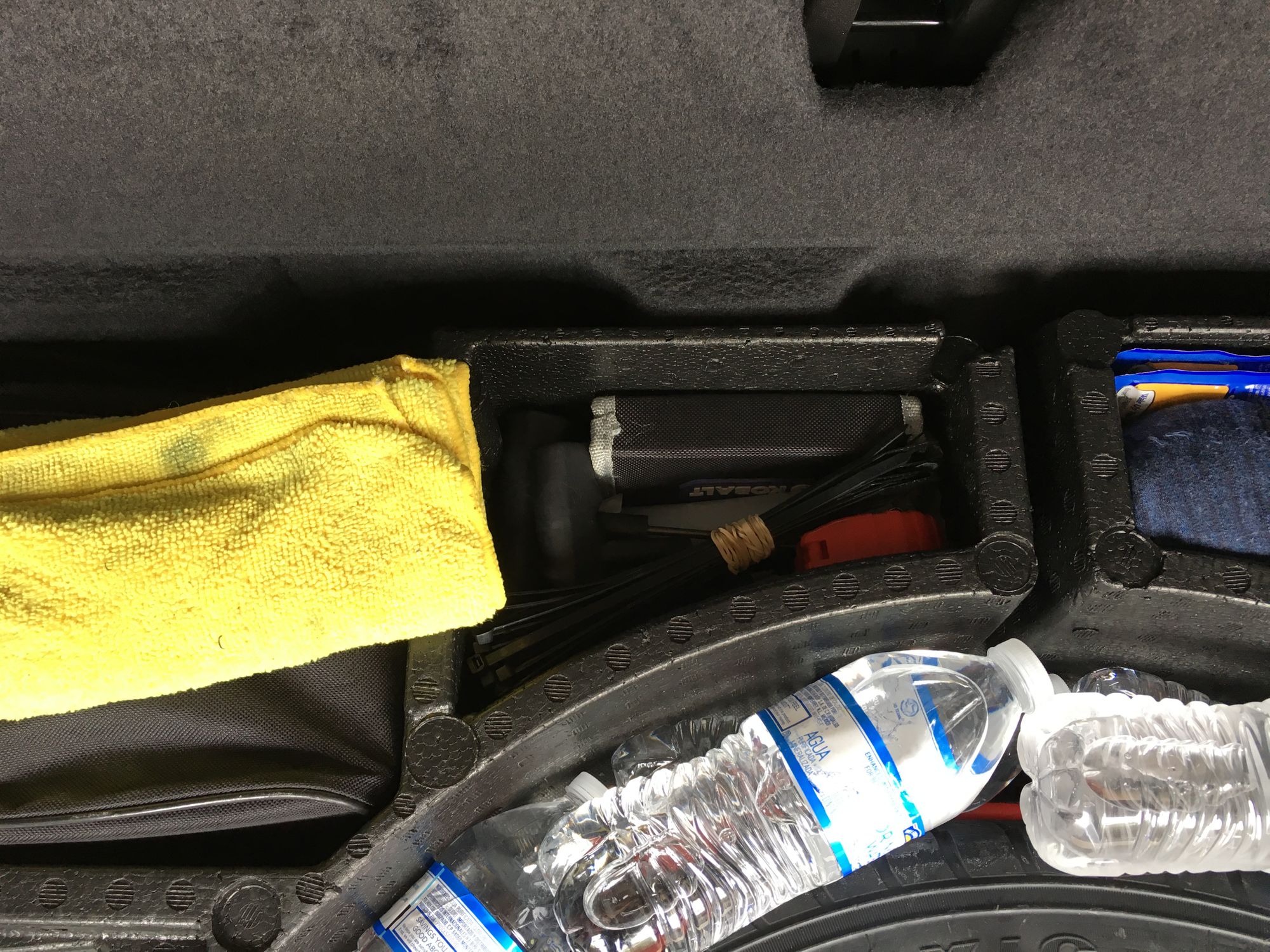 Tire Plug Tools
Fuel Funnel
Spare Fuses (2 x Every amp rating)
Stanley 7-1/2-Inch Wonder Bar II Pry Bar
Assorted Zip Ties and Elastic Bands
Kobalt Multi-bit Screwdriver
Lowes Tape Mesure
Moving further right: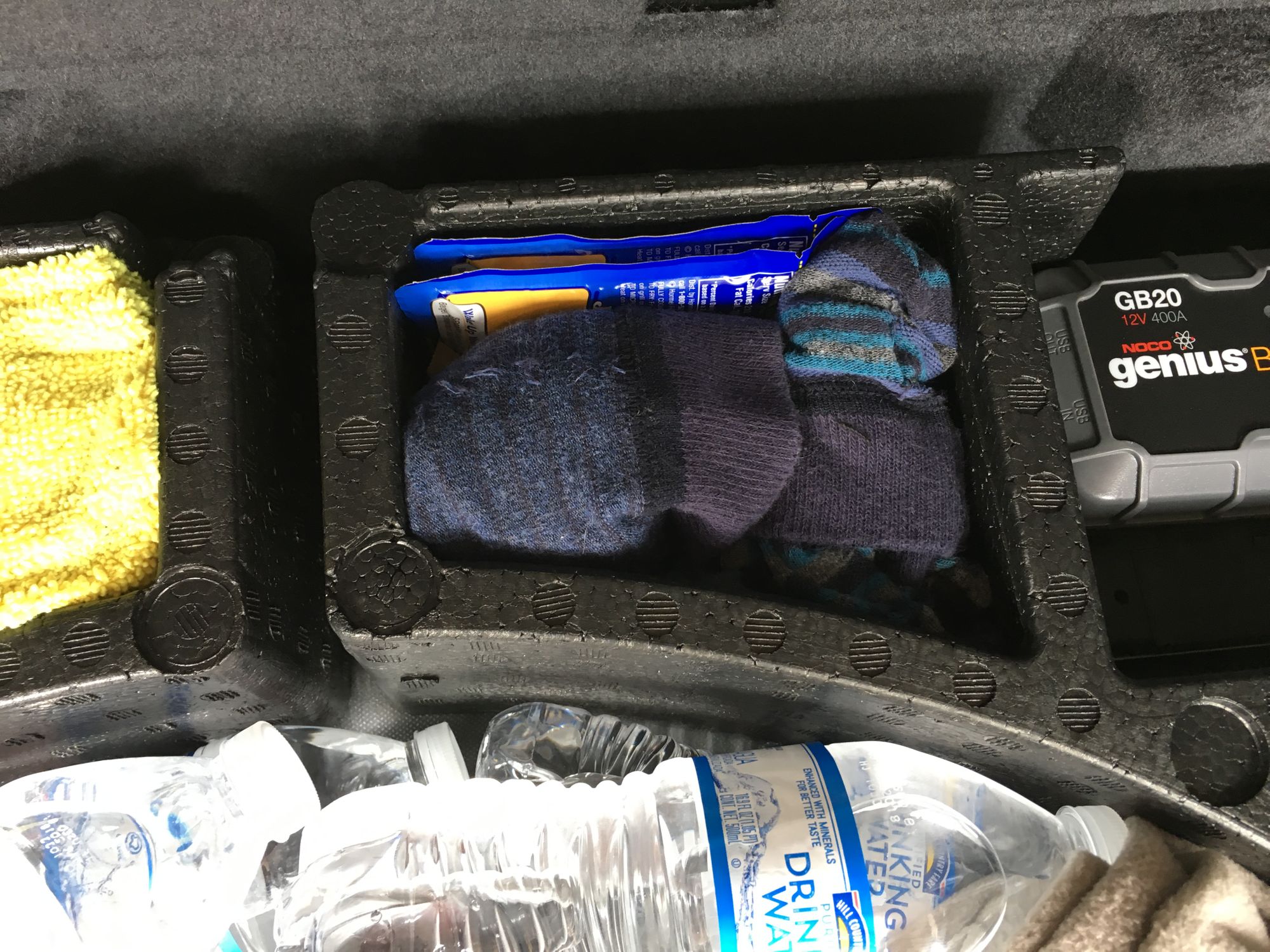 I keep:
5 x Clif Bars (BAD IDEA! After a few months they go rock solid. These have been removed)
2 x Spam Singles (GOOD IDEA! These are great)
2 x Spare Socks (Pairs..)
Emergency Credit Card - Chase Freedom $13K Limit
Emergency Cash - $10 in 20's
Then moving over, I keep a NOCO Genius Boost GB20 jump starter, and an extension cord you can't see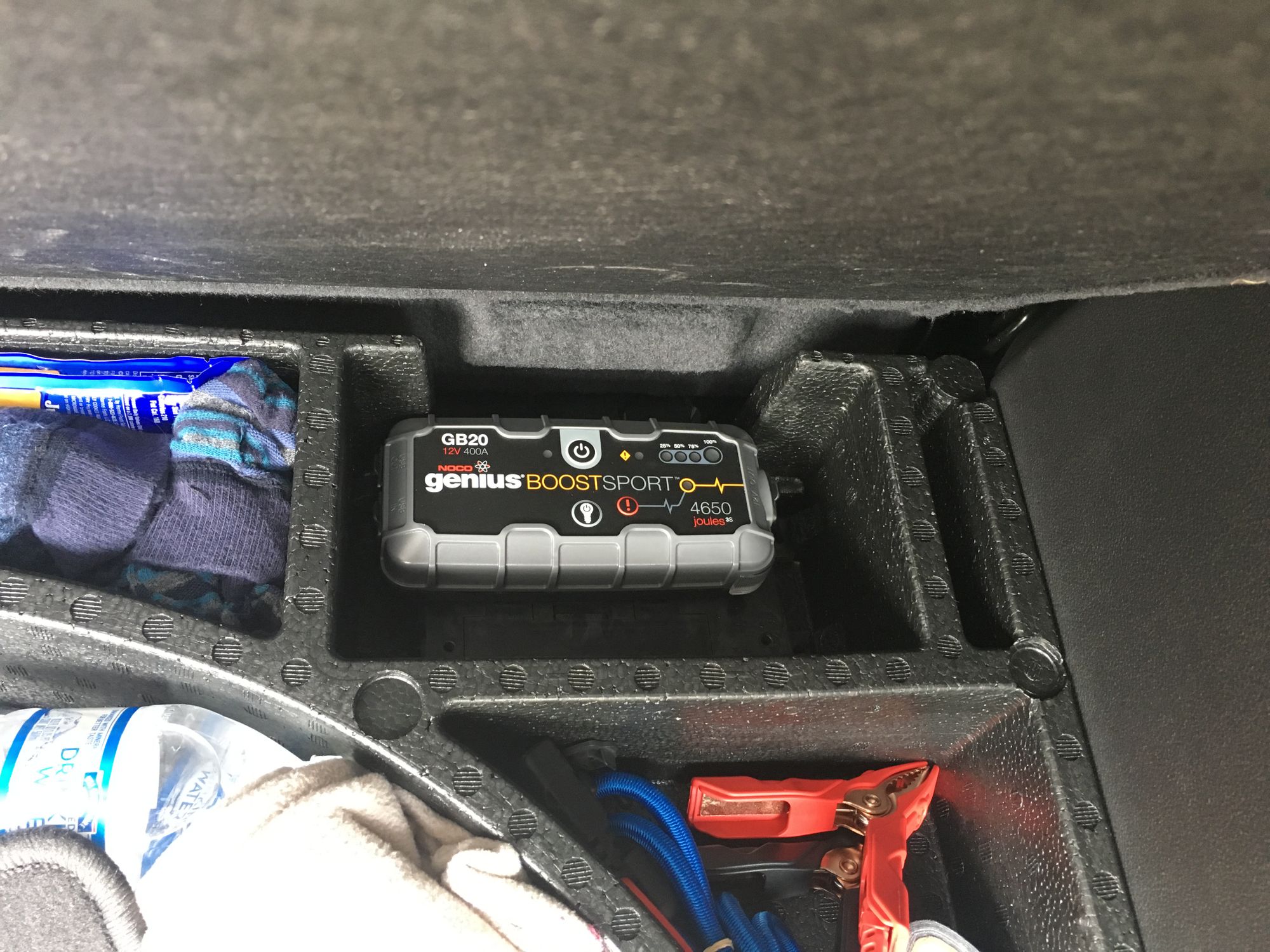 I am on my second GB20 as the original failed 2 months out of warranty. They honored it anyway though so that was nice.
This is my fourth lithium jump started, and they all start to bulge after a while. If I were to buy another, I would get whatever Costco sell just so I can use their unlimited return policy for when it eventually fails.
Moving down to the last section:
Here I keep the following:
Tire Plugs + Rubber Cement
Electrical Tape
NOCO Genius Boost GB20 Cables
25ft Camo Paracord 750lb Rated
50ft Orange Paracord 750lb Rated
Duct Tape (Black)
Slime Tire Sealant
Slime Valve Core Removal/Spout Tool
2 x Bungee Cords
Bicycle Tire Puncture Repair Kit
Bicycle Tire Levers
Spare Lug Nuts + Lug Nut Key
The last part is the tires. The stock Latitude Tour HP tires SUCKED and never even lasted 15k miles. I replaced them with some Pilot Sport AS3+'s. You can also see my Acorn Gorilla Guard Locks (12mm x 1.50)
And thats it for now!
Comments, questions, suggestions welcome!