This post shows how I power my Motorola MB8600 DOCSIS 3.1 modem with PoE from my network closet (Which is backed by UPS's). This means that as long as my firewall has power, so does my modem.
Why did I do this? Because the UPS at my desk where the coax port is located wasn't always there, is is managed differently to my network closet UPS. I wanted to make sure that the modem always stayed on and wasn't affected by power problems
I could just run a long coax cable to my network closet, however Comcast has had major issues in the area, and that pushed the signal just slightly over the edge to cause the connection to be unstable. And when Comcast technicians came out, they would instantly blame the long coax cable. It also sucks routing a long coax cable across the baseboard...
Parts used:
Motorola MB8600 Modem
Ubiquiti POE-48-24W-G PoE Injector
TP-Link TL-POE10R PoE Splitter
Male and female 3-pin fan connectors
Here you can see the PoE Injector I am using. Its a nice quality injector left over from a Ubiquiti product. It will do standard 48v PoE up to 24w and it supports gigabit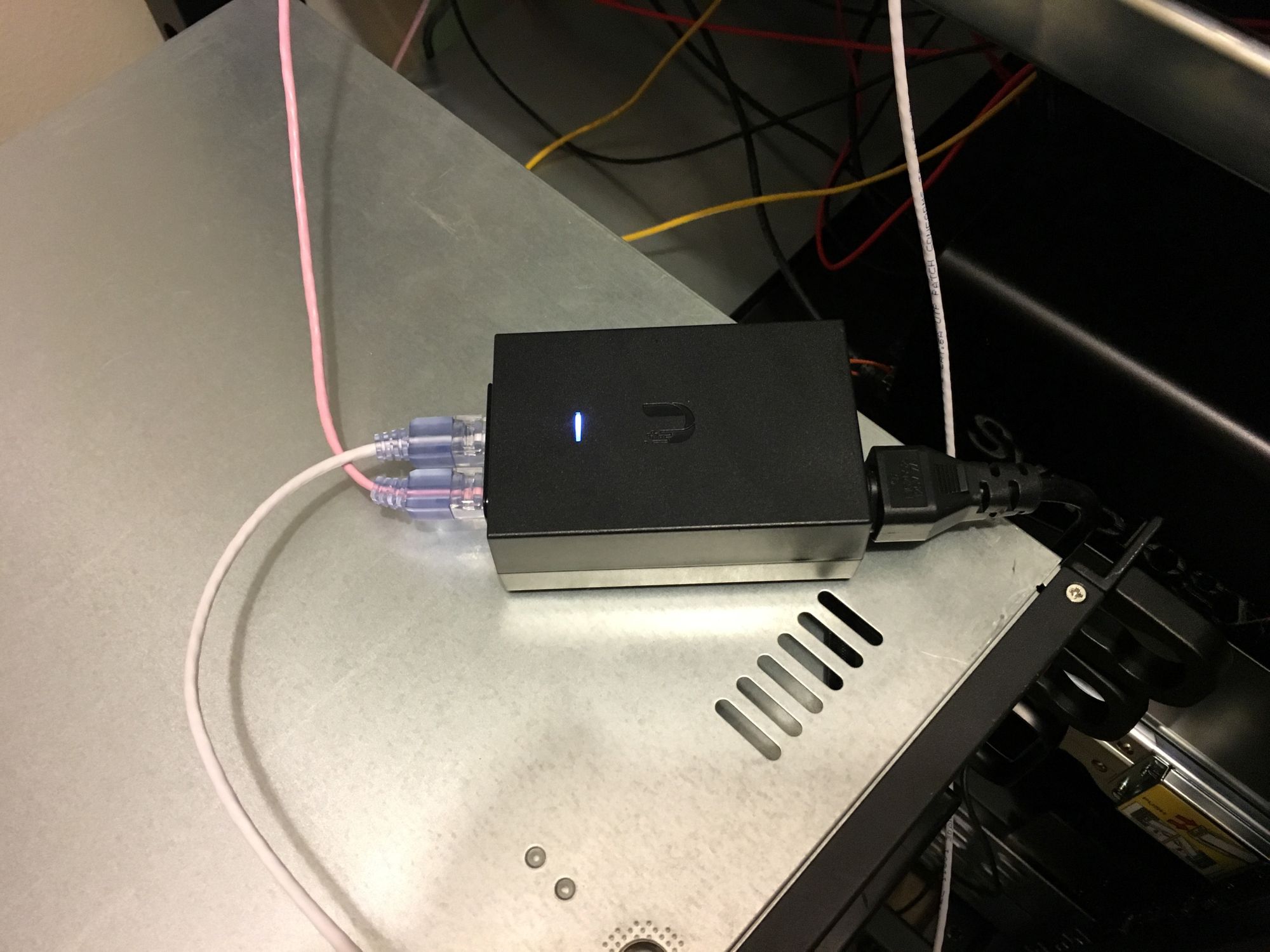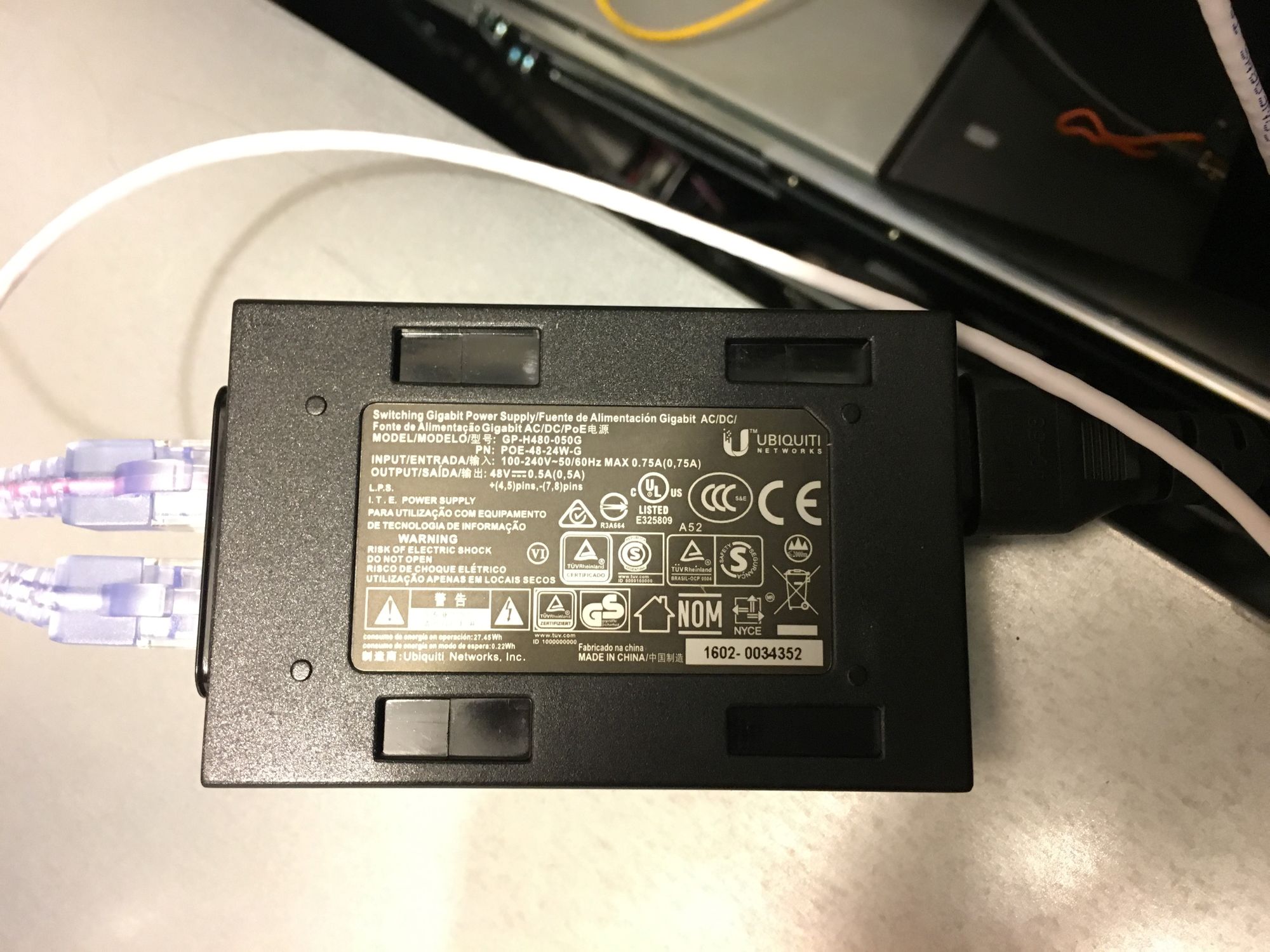 That cable then runs around my apartment to the PoE Splitter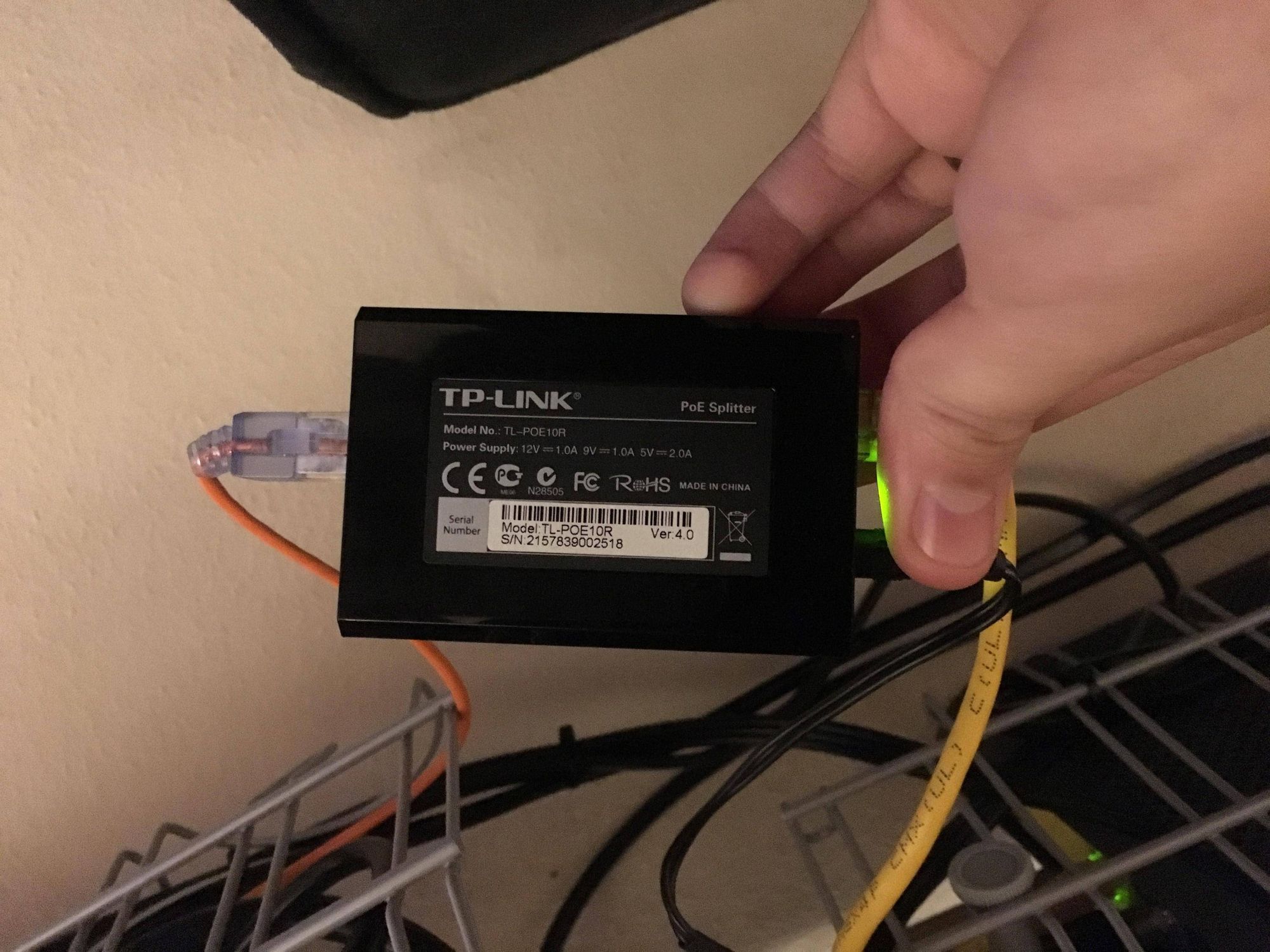 You may notice that the PoE Splitter is only rated at 12v 1A, while the modem PSU is rated at 12V 2A. So far this has not been an issue, I suspect the 2A is given for some overhead, as well as powering the 4 Ethernet ports on the MB8600, which we aren't using.
Here you can see how the cables split out back into power and data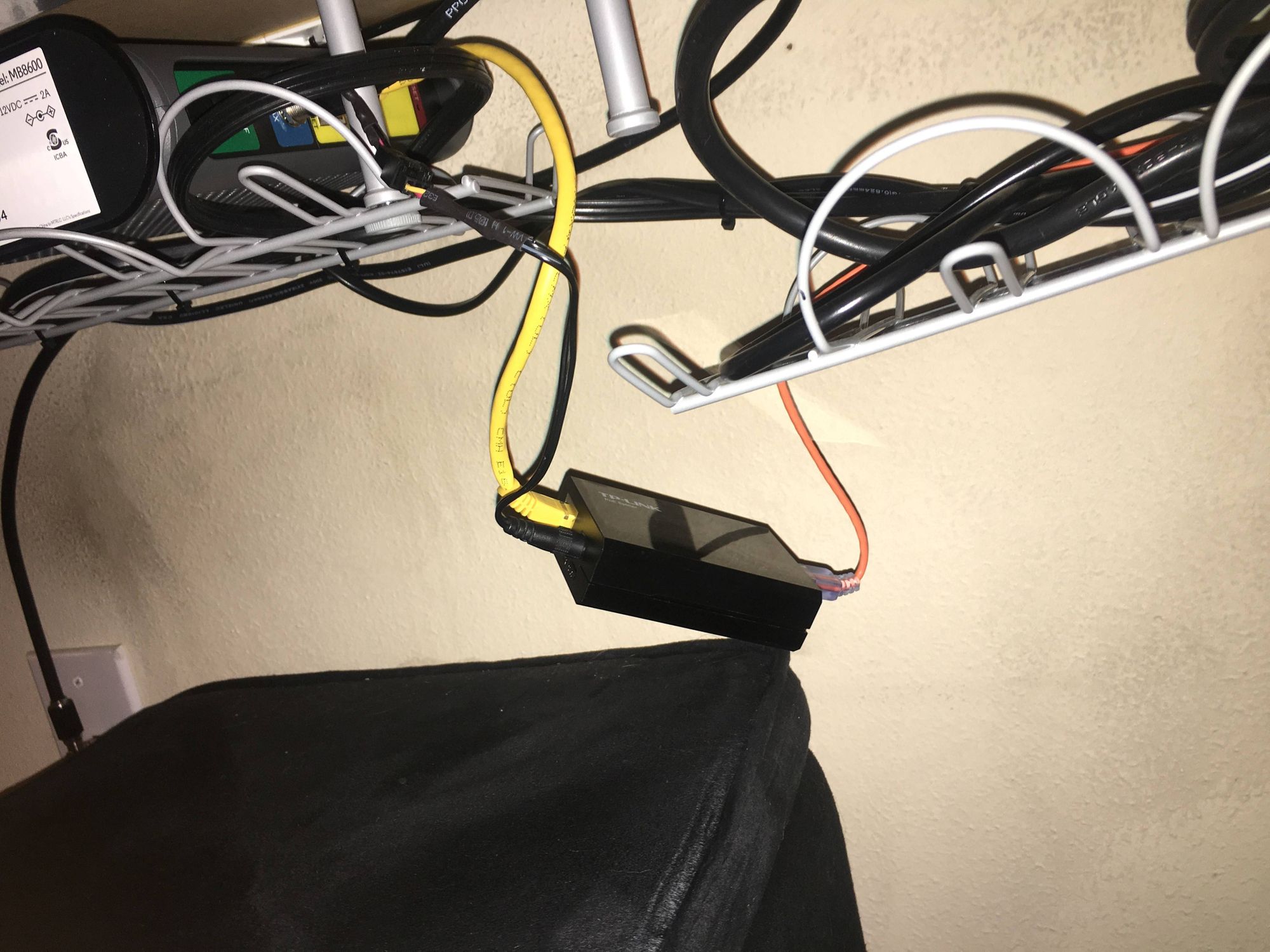 The PoE splitter includes a power connector, but it's not the right size. So I cut the original adapters connector off, and connected it to the power output from the PoE Splitter.
I am using PC fan connectors to connect them together, this lets me connect the original DC adapter back if I need too, without cutting and joining wires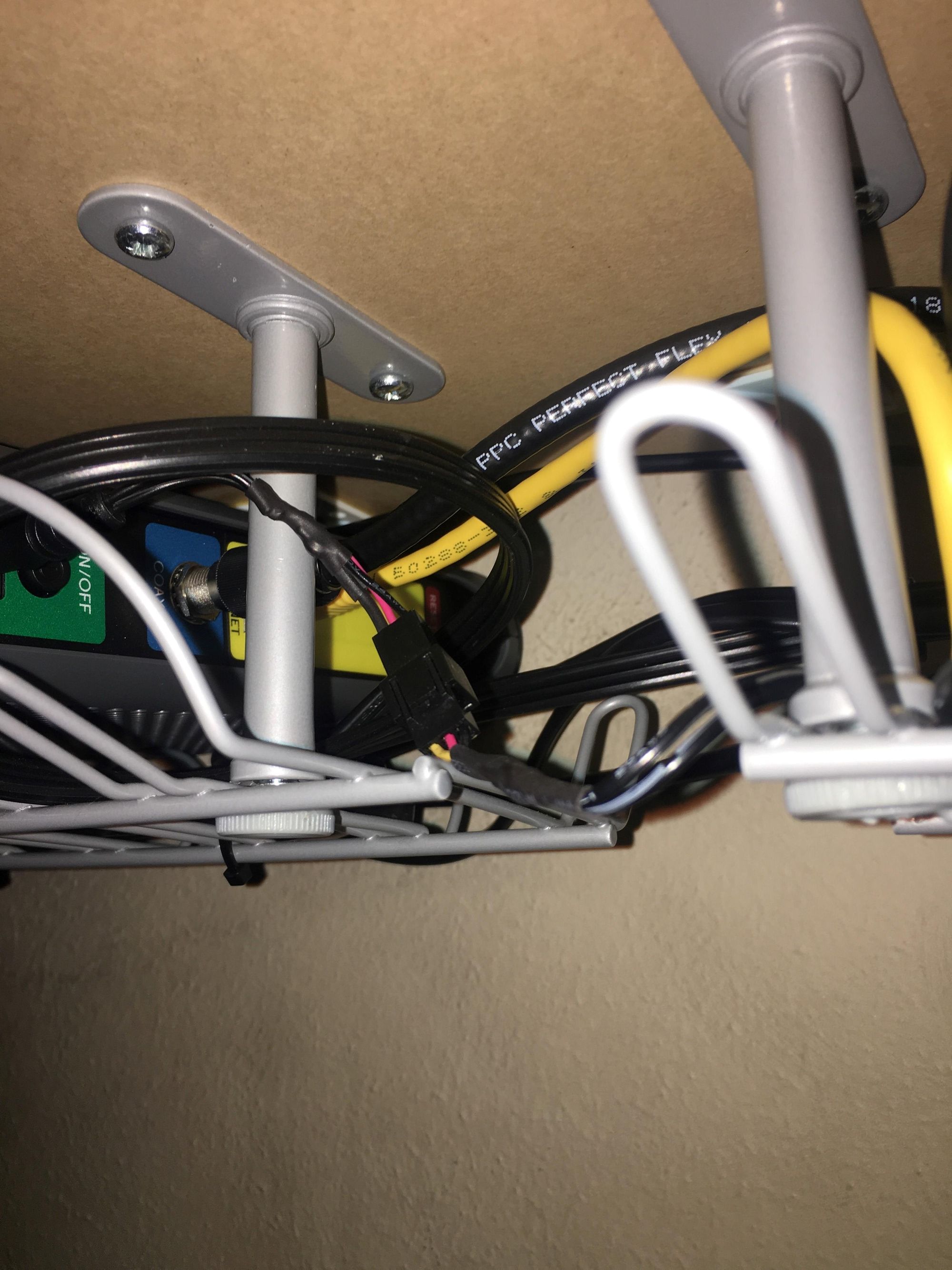 Here is the modem living under the desk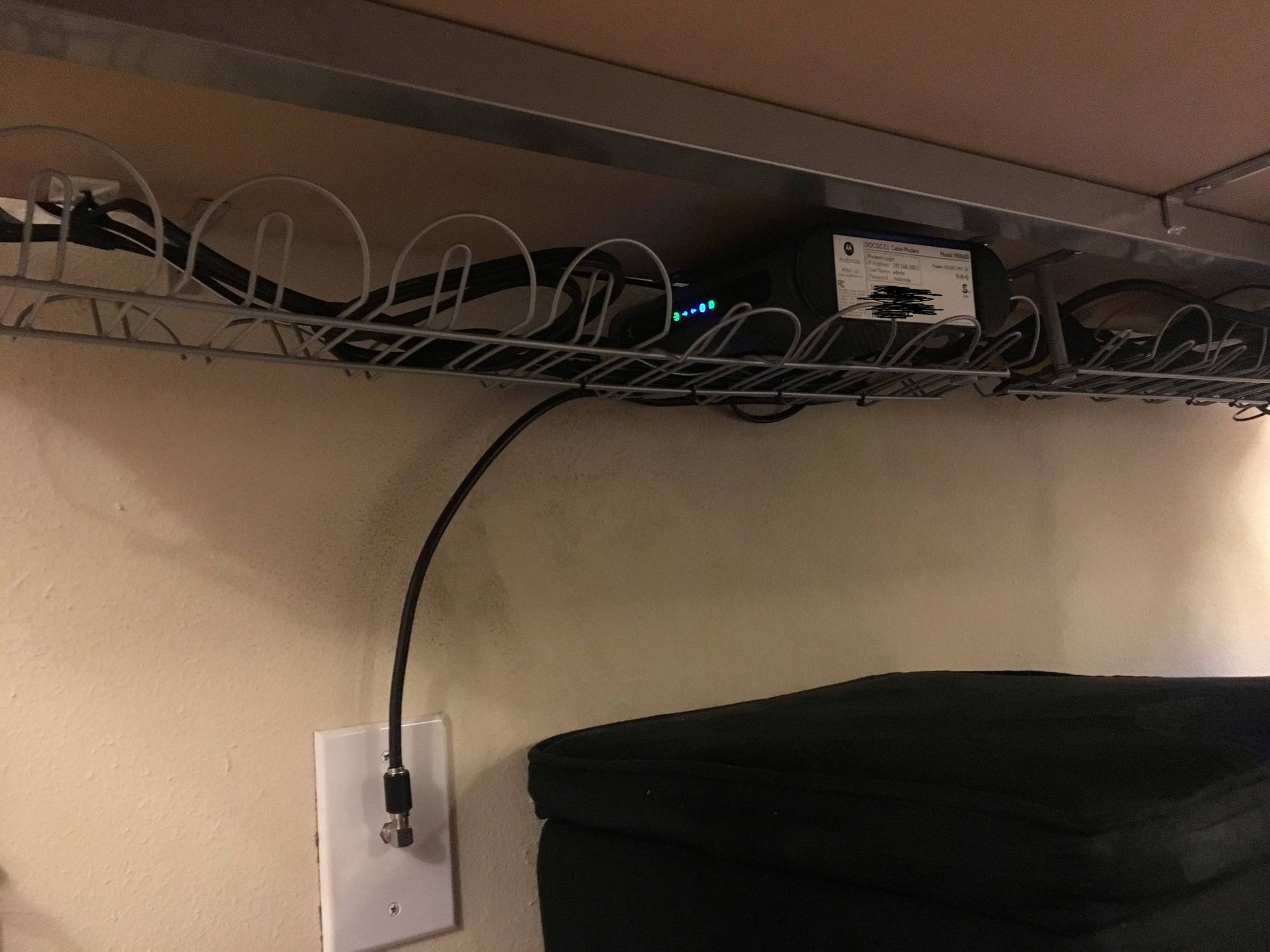 The end.