UPS Upgrade - APC SRT3000RMXLA Double Conversion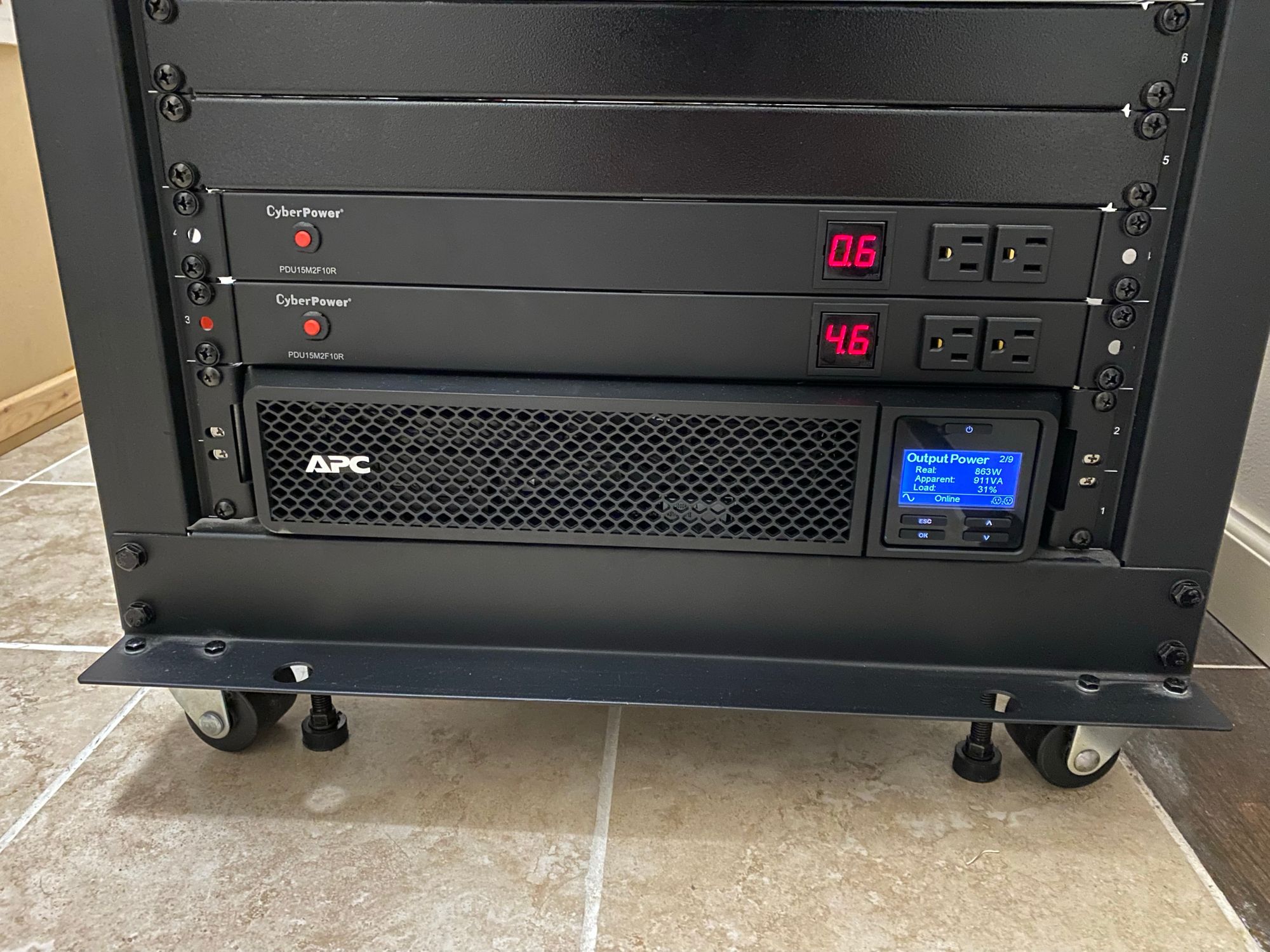 I have upgraded my lab power setup. The old setup can be found here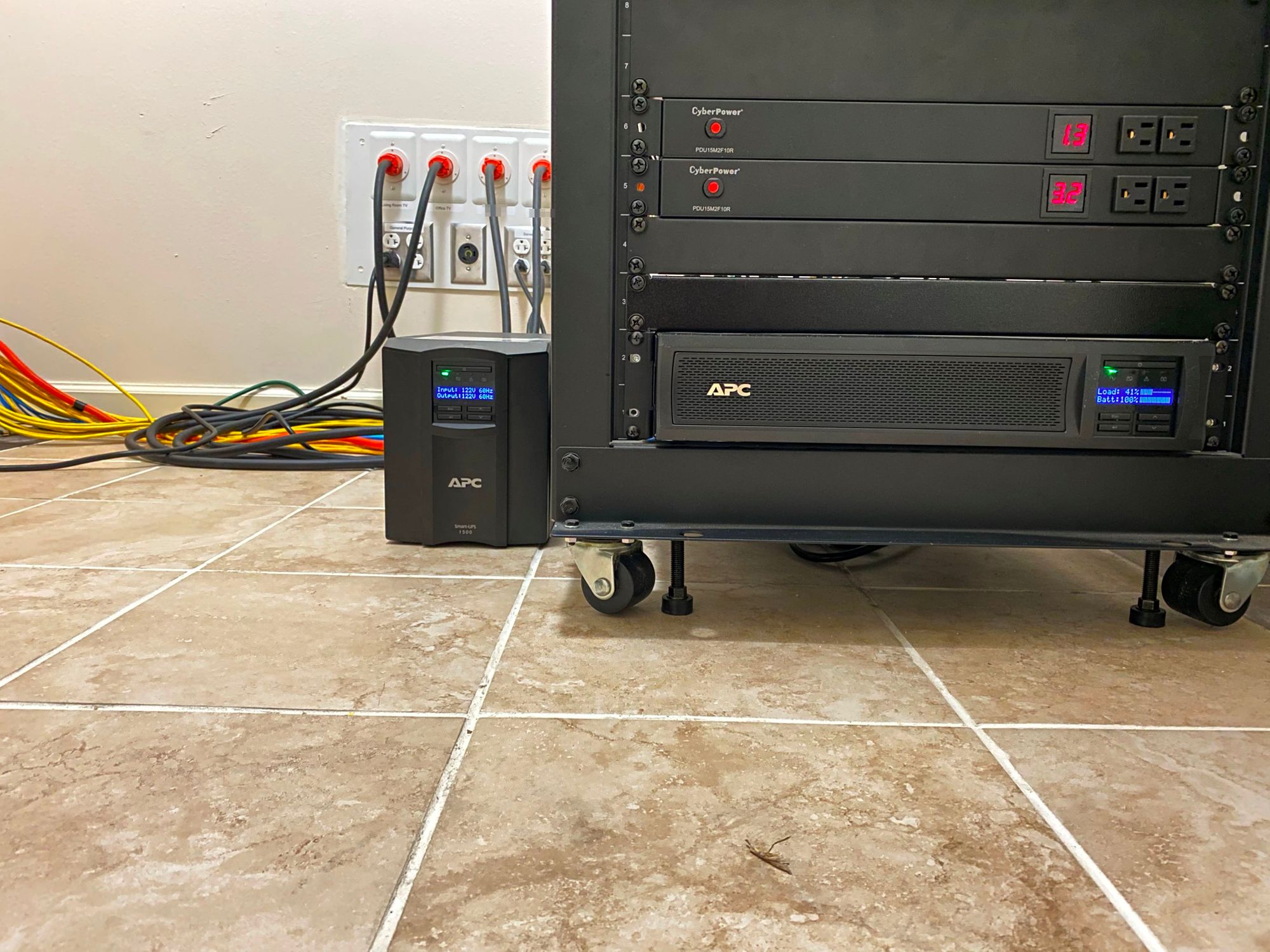 The problem with the old setup was that it was split between two UPS's, that means that I have even more batteries to replace, more UPS to monitor and worst of all I would sometimes bump up against the limit of a UPS, despite having a lot of capacity spare on the other UPS
But, the biggest problem was that the very efficient and very quiet Supermicro PWS-501P-1R power supplies would sometimes drop power and reboot the server when the utility power comes back on a line interactive UPS. Given that I live in the "Power capital of the world" Texas, which loses power at the drop of a hat or when it gets slightly too cool, or warm. This is an issue
So, I found a good deal on an SRT3000RMXLA. This is a 3000va, 2700w UPS that requires a 30a electric circuit. Its double conversion which means it keeps a constant 120v, 60hz output no matter what. It converts the AC power to DC through the batteries, and back to AC all the time, meaning the power is always stable no matter what. The utility power does not touch your equipment.
I decided against going with a 240v setup as I have a few devices that need 120v, and so I'd then need to manage two voltages which just doesn't make sense for me. In general I am looking to lower the amount of power I use, not increase it. So 120v is fine
I got the UPS from the eBay seller mntechnology. It was listed for $775 which is over $200 cheaper than they usually sell for, but it had no bezel. I messaged them asking if they could include one for another product for whatever they feel is fair, as I could not find a bezel for an SRT UPS anywhere on eBay. They messaged back to just buy the item and they would include it for free! Amazing. The UPS came packaged perfectly, and with the bezel and brand new batteries.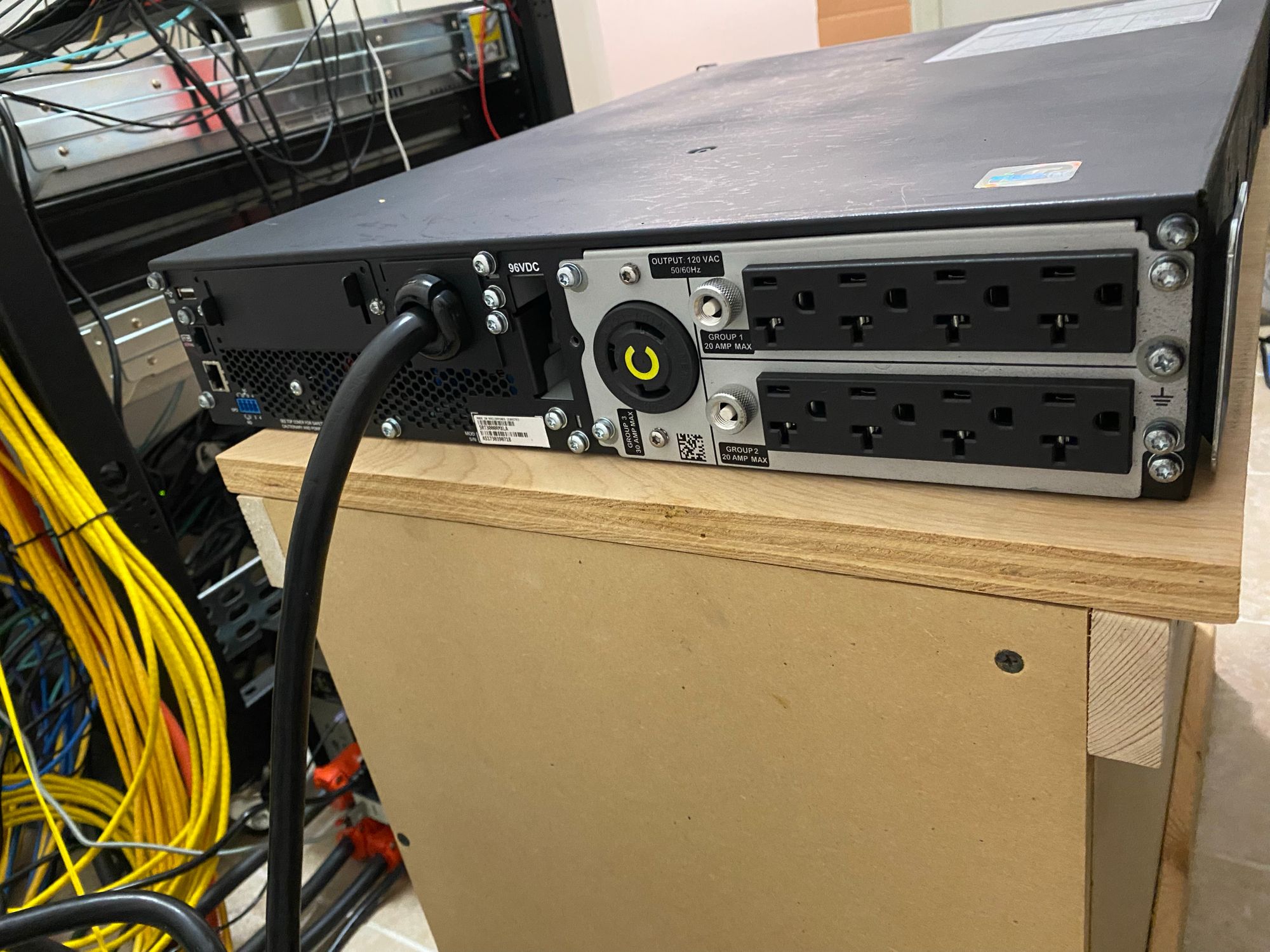 As you can see, it has a 30a outlet, and then two banks of 20a circuits.
If you've read my other posts, you know I've installed 2 x 20 circuits, and a 30a circuit into my server closet. Giving me 70a of power total. The 30a outlet is in the center.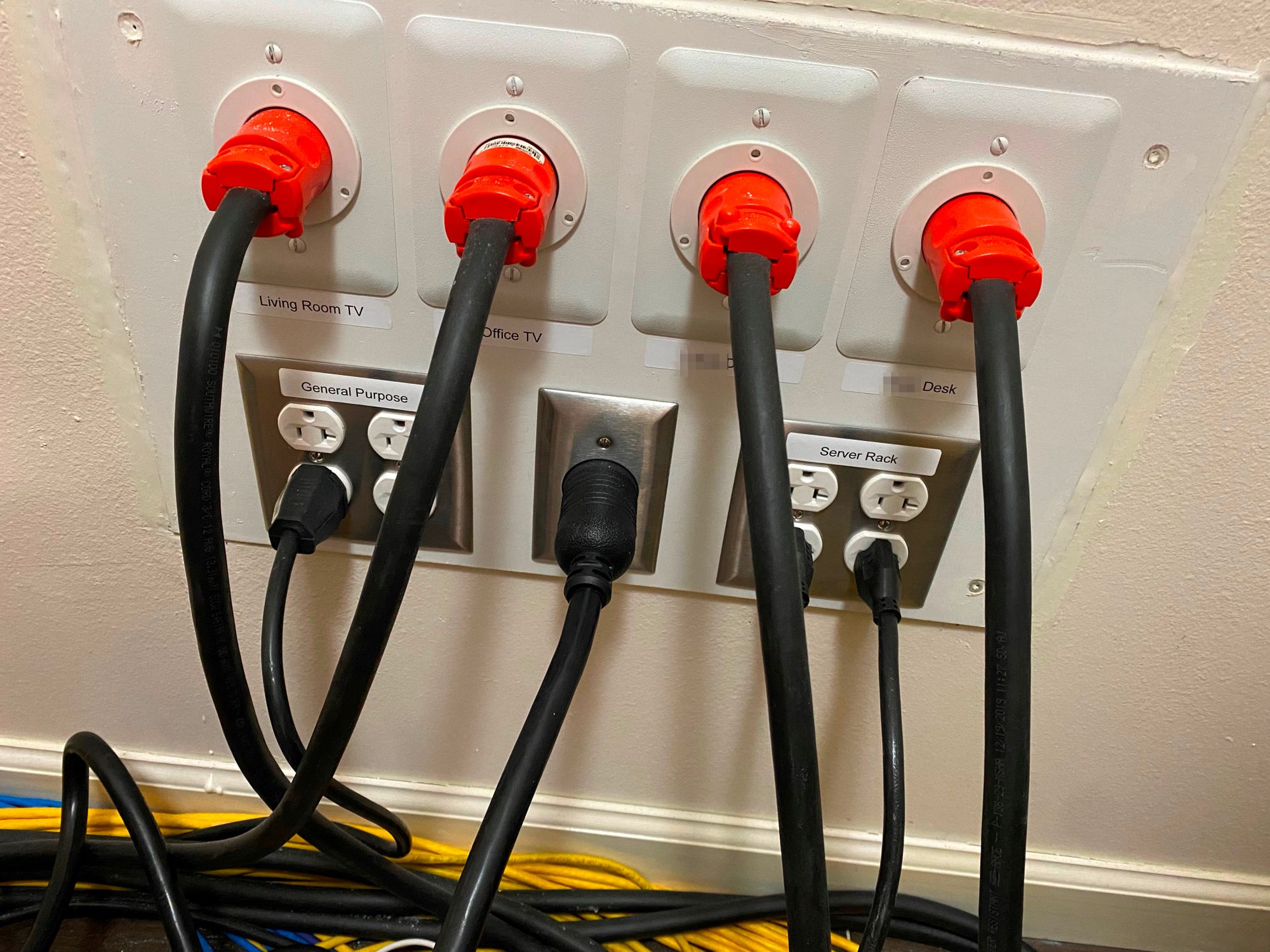 Here they are in the breaker panel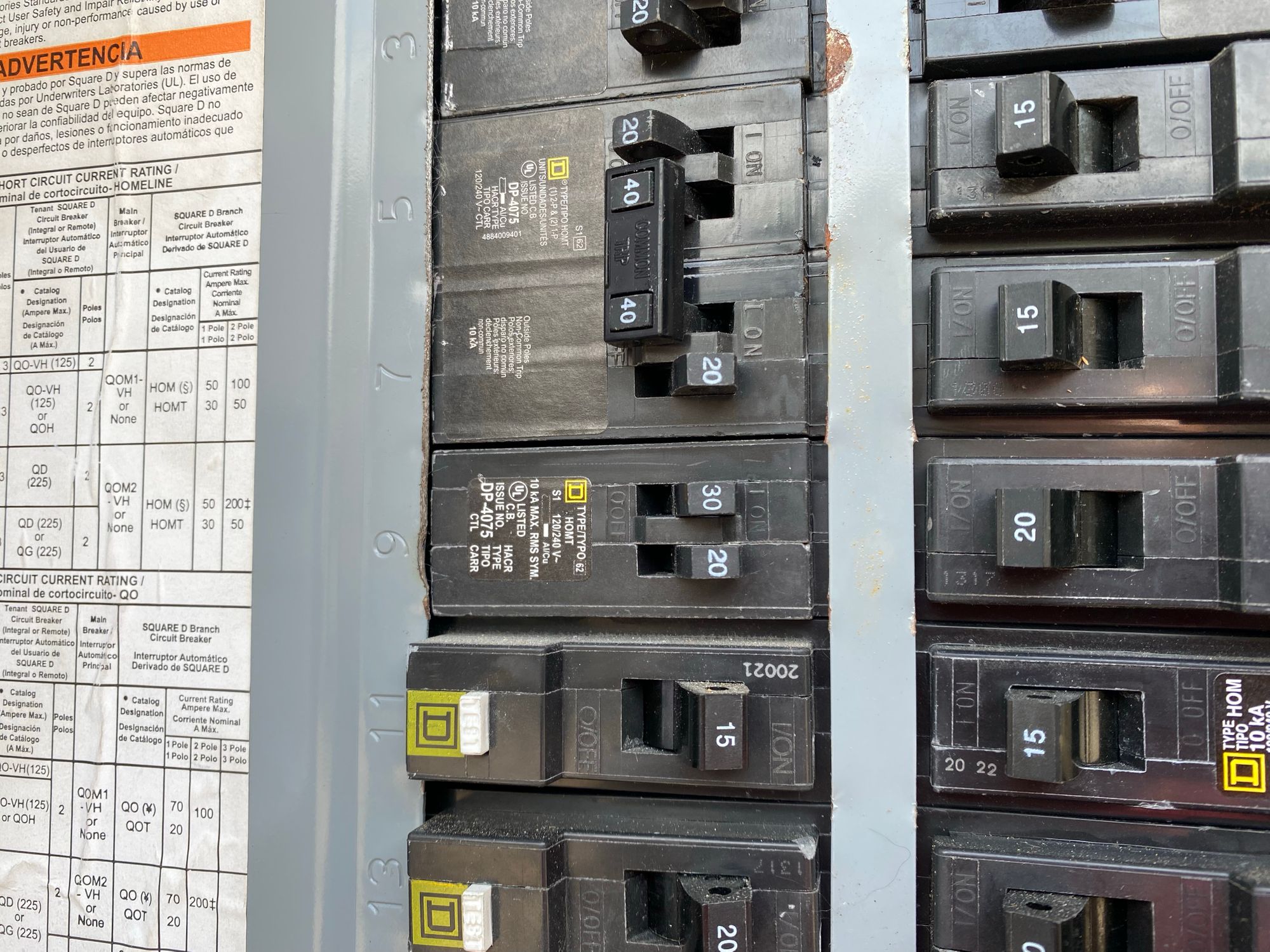 After testing it for a while, I put it in my rack and moved all load to it. Works awesome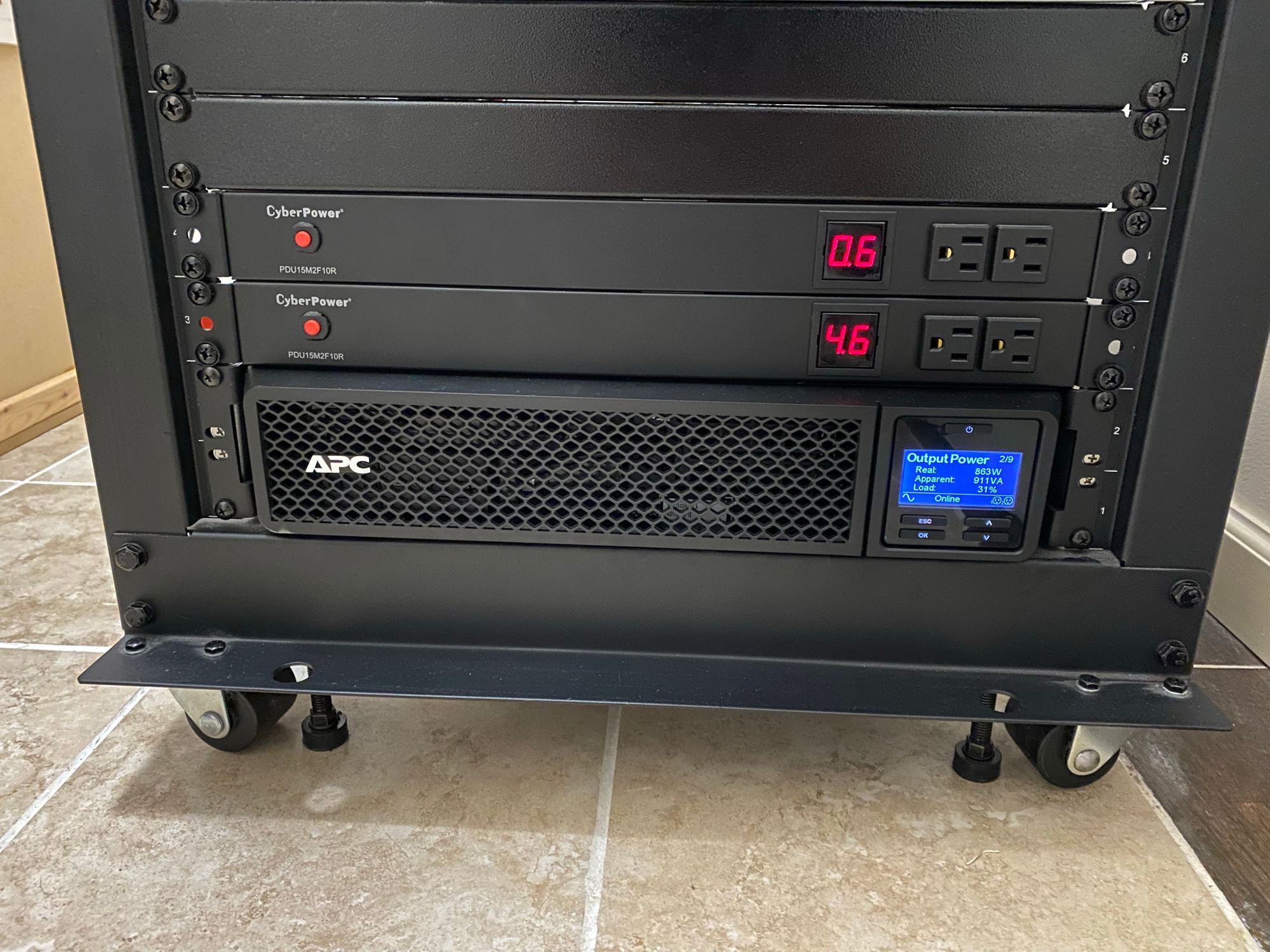 Here you can see the WebUI. Its outputting 6.9a, thats my whole server rack, my TV/HTPC in the living room, the TV/HTPC in my office, my desk with desktop, and my wifes.
You can also see the input voltage is completely decoupled from the output voltage. No matter the input, I will get right on 120v at 60hz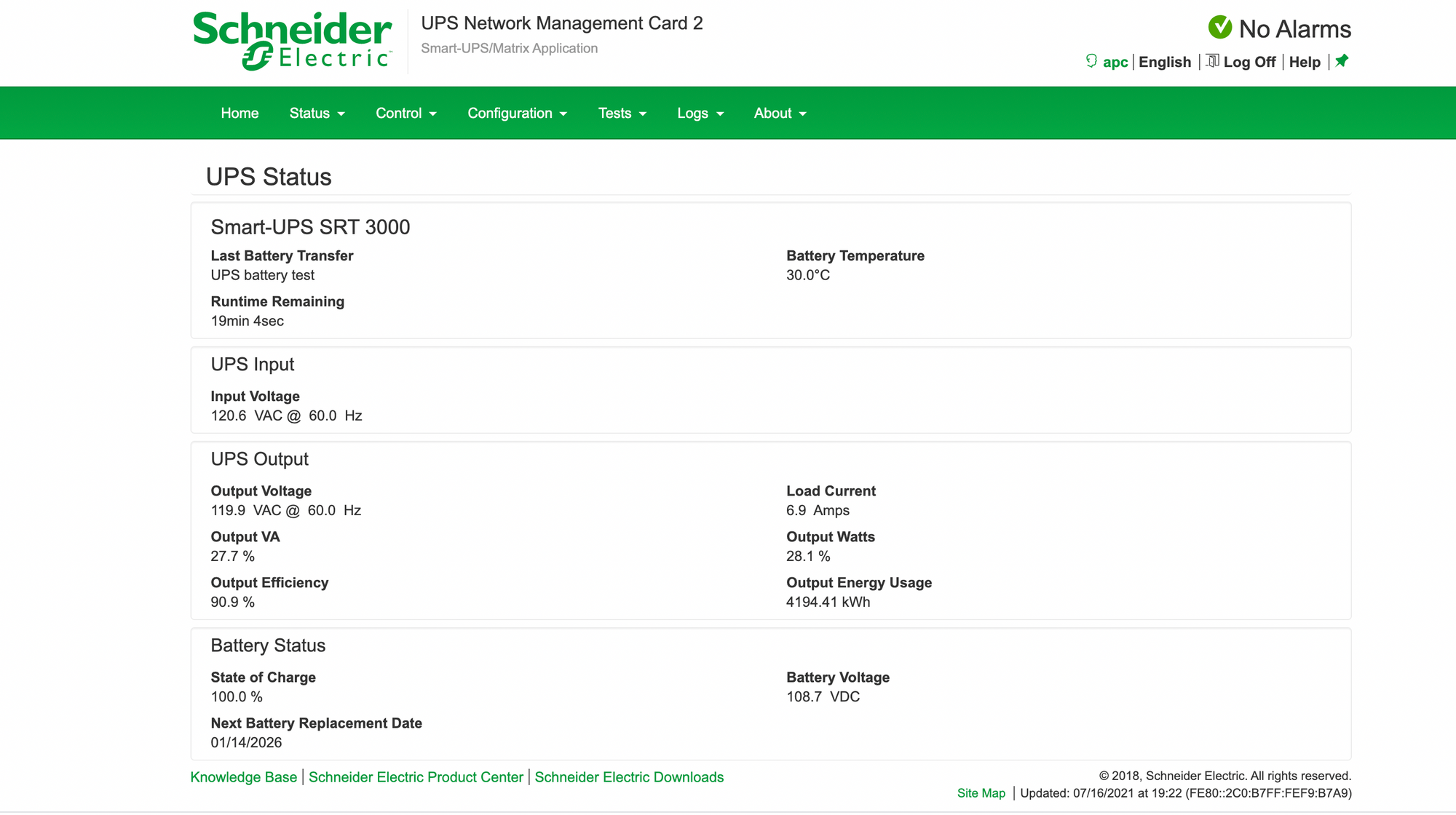 Here is an output from LibreNMS, showing just how smooth the output is now

Hopefully this was interesting. If you are looking for a UPS, I would highly recommend the SRT line from APC.