Cleaned up my Rack and "Server Room"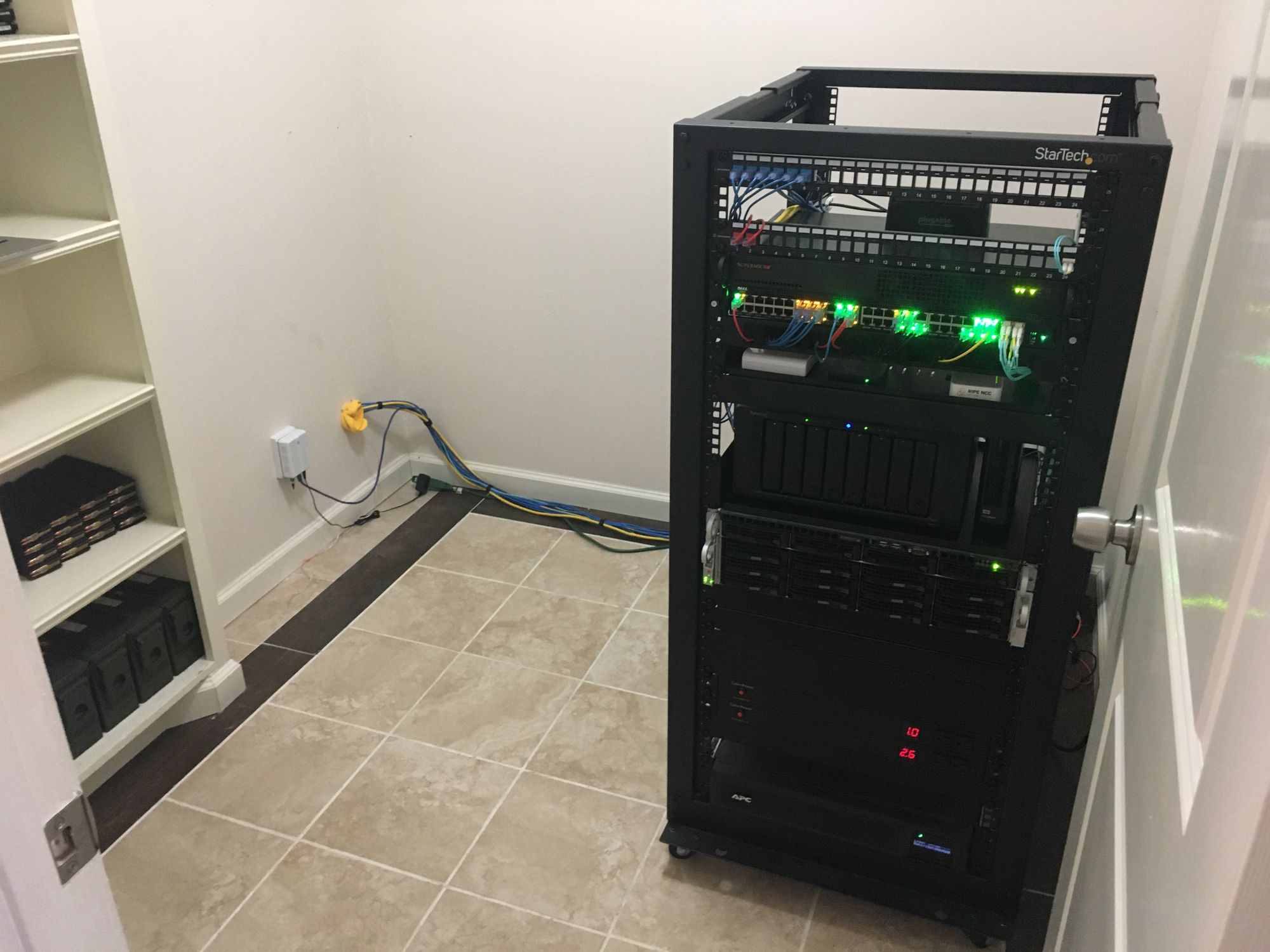 After 7 months I finally cleaned up room that has my rack in
I got very lucky in that my new house has a closet in the center of the house off of the hallway, it's quite large, has an HVAC duct and has a wall with a 2 foot by 2 foot gap behind it that's accessible from the attic which makes running cables a breeze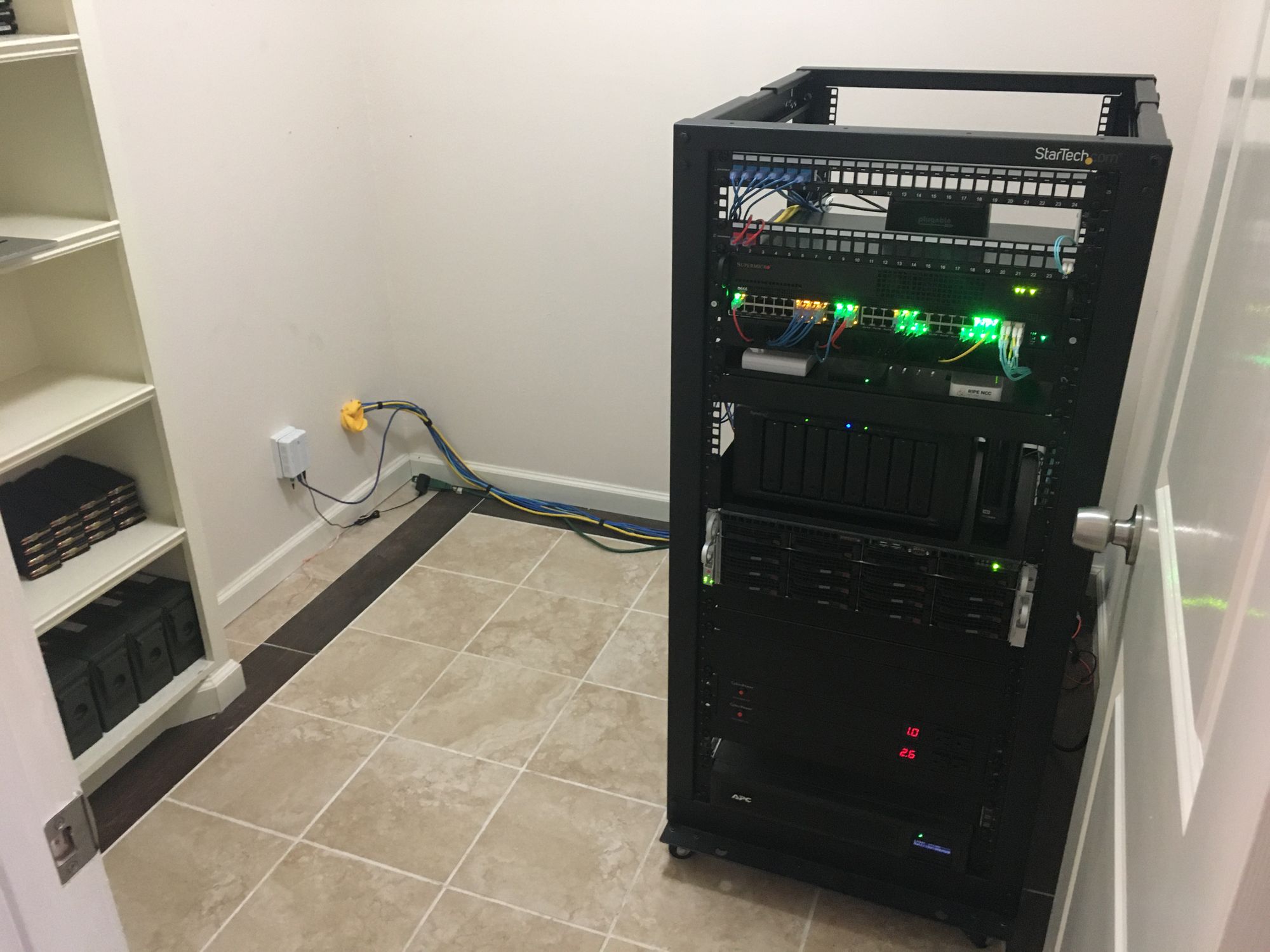 Here is a better view of the rack. Its the 25u adjustable Startech rack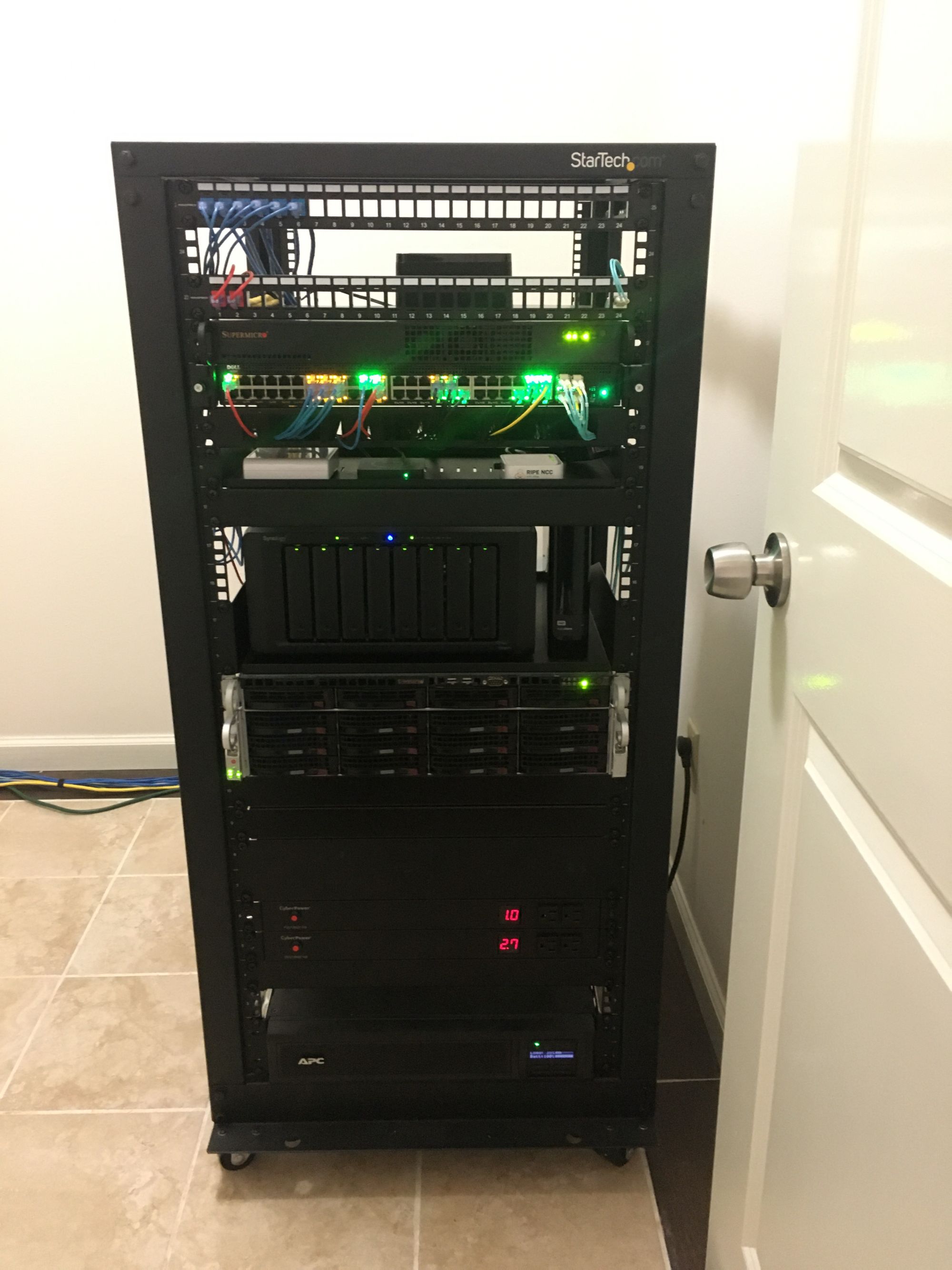 Behind the rack is still a bit of a mess, but its not too bad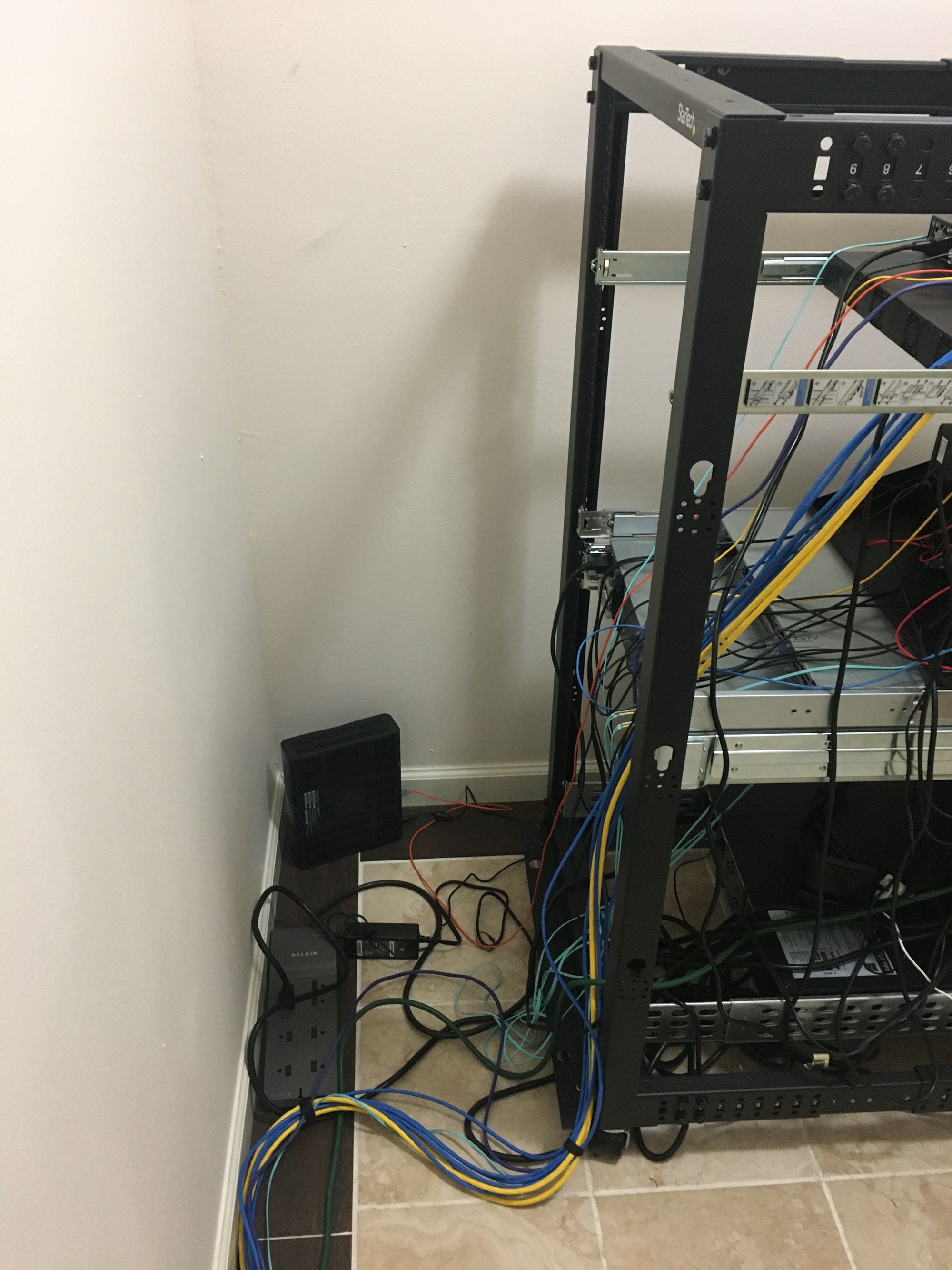 Here is the hole I feed cables through. It has a cloth stuffed in there as I often run new cables, and I don't want to clean it up yet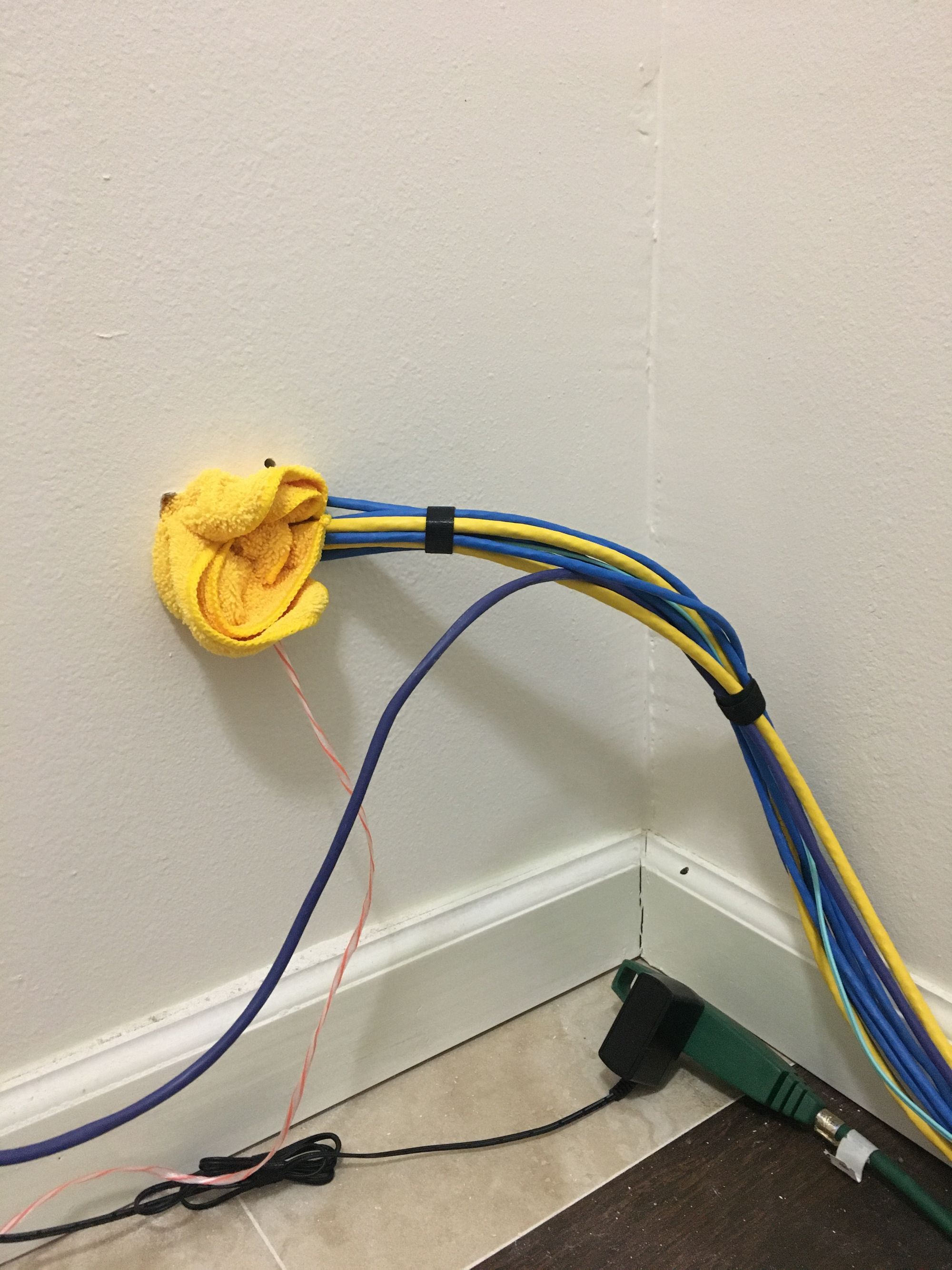 Next to that is the AT&T Fiber ONT, the fiber goes into the wall, through the attic and across to the garage where the AT&T Fiber comes to the property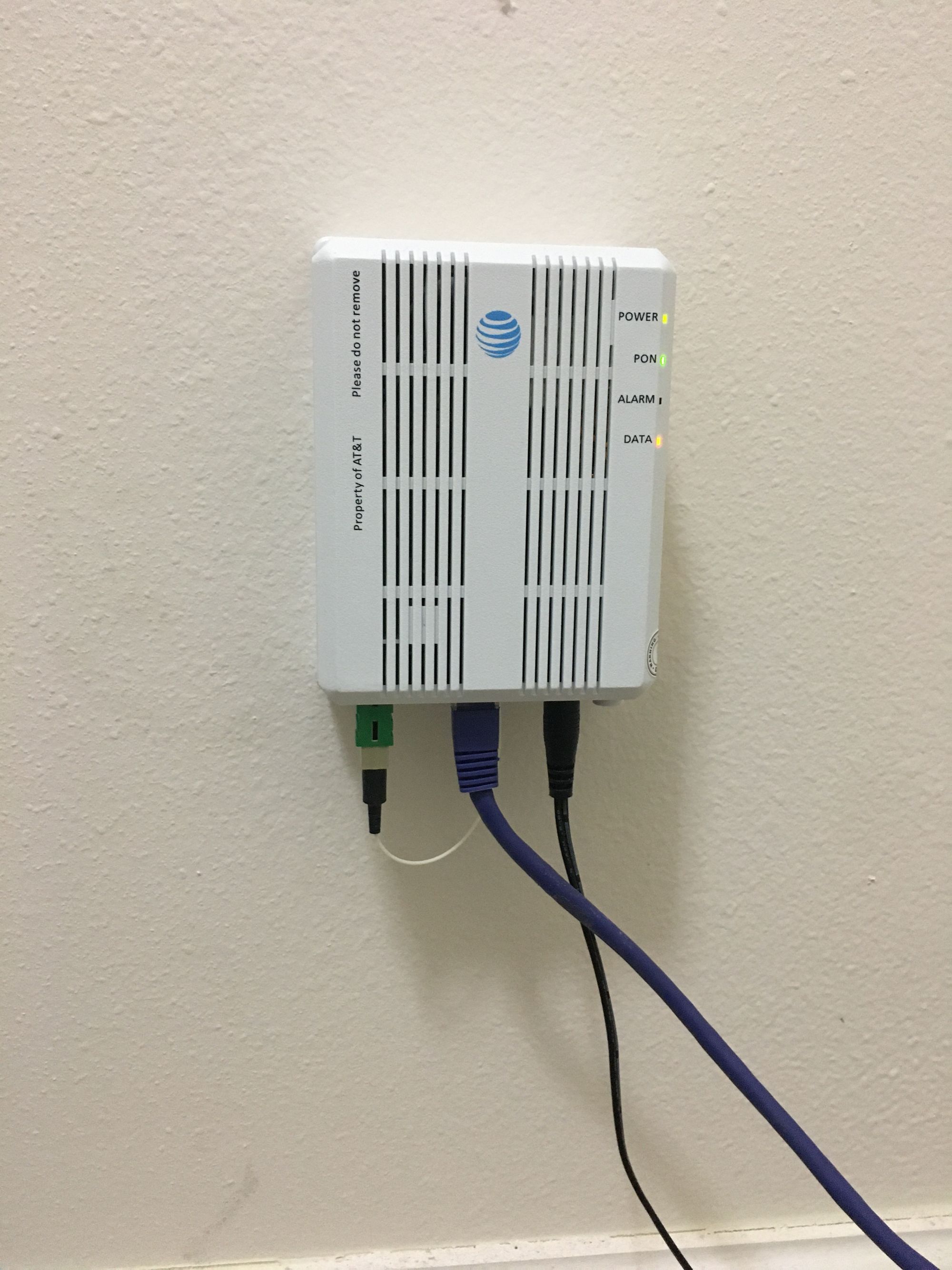 Here is the rack in some more detail,
At the top is a patch panel for cameras, and below that is one for everything else. Currently the only thing that's populated here is 2 AP's and the 10G uplink to my garage (Read more about that here) There is more AP's and cameras, but they come off the switch in the garage
Below that is my PFSENSE Firewall, more here
Below is my Dell X1052P, it doesn't use much power and it has 4 x 10G SFP+ ports, but I hate the web interface
Below that is a shelf with my Ripe Atlas, Hubitat Hub and an unused Hive Hub I got for free
Below that is my Synology DS1817+ NAS and an external drive for on-site backups
Below that is my 1u Blue Iris box - More details here
Below that is my ESXi box. I haven't made a post on this but it has an E5-2680 V4, 256GB of DDR4, Dual 10G NIC's and a 3.4TB Micron 9100 Pro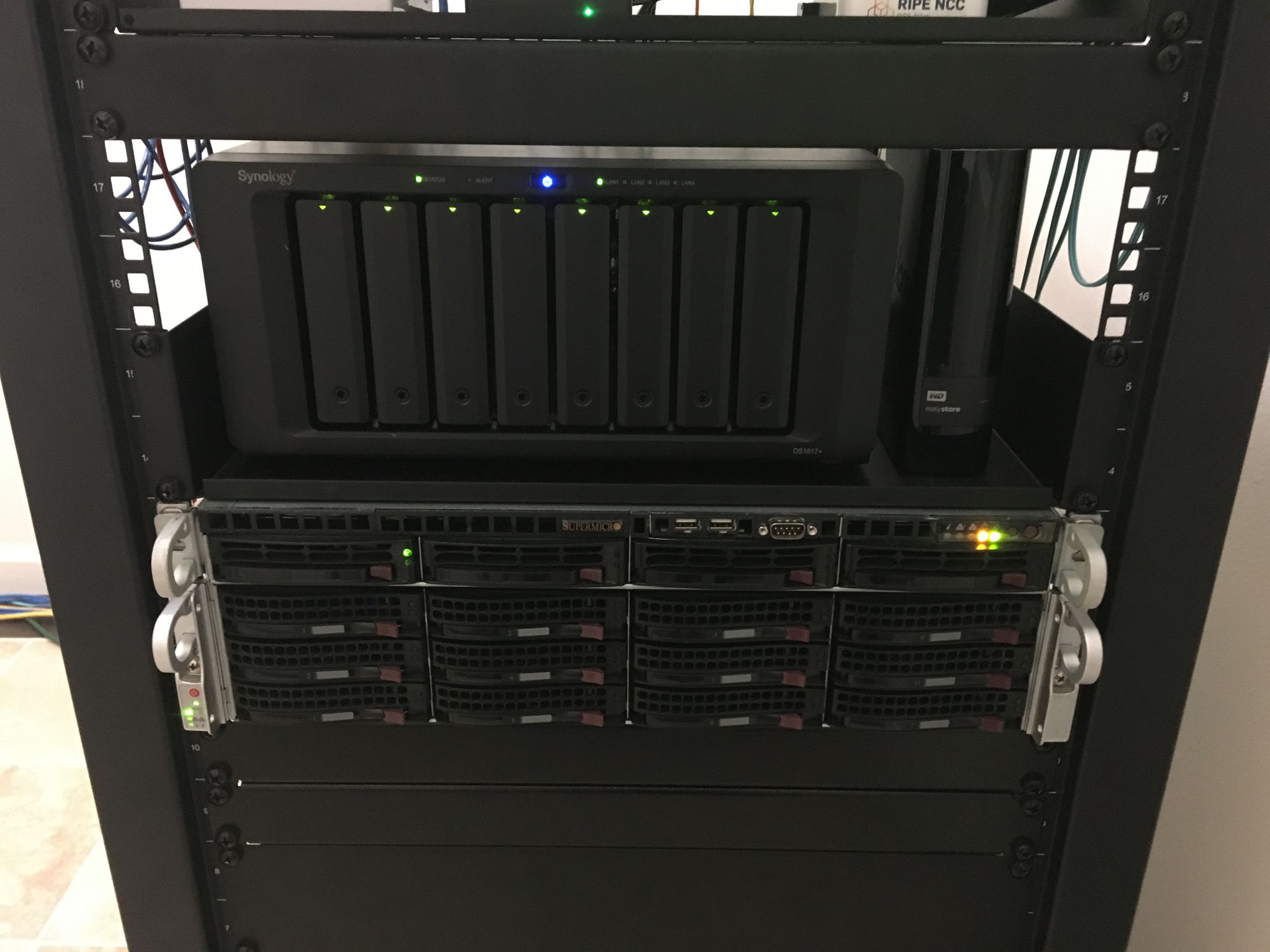 Under that is two PDU's, I used to have 2 UPS's in this rack so I needed both, I need to move the stuff from the top PDU to the bottom, but I really just don't want to turn stuff off to move it...
Below that is my APC 1500VA UPS, the SMX1500RM2UNC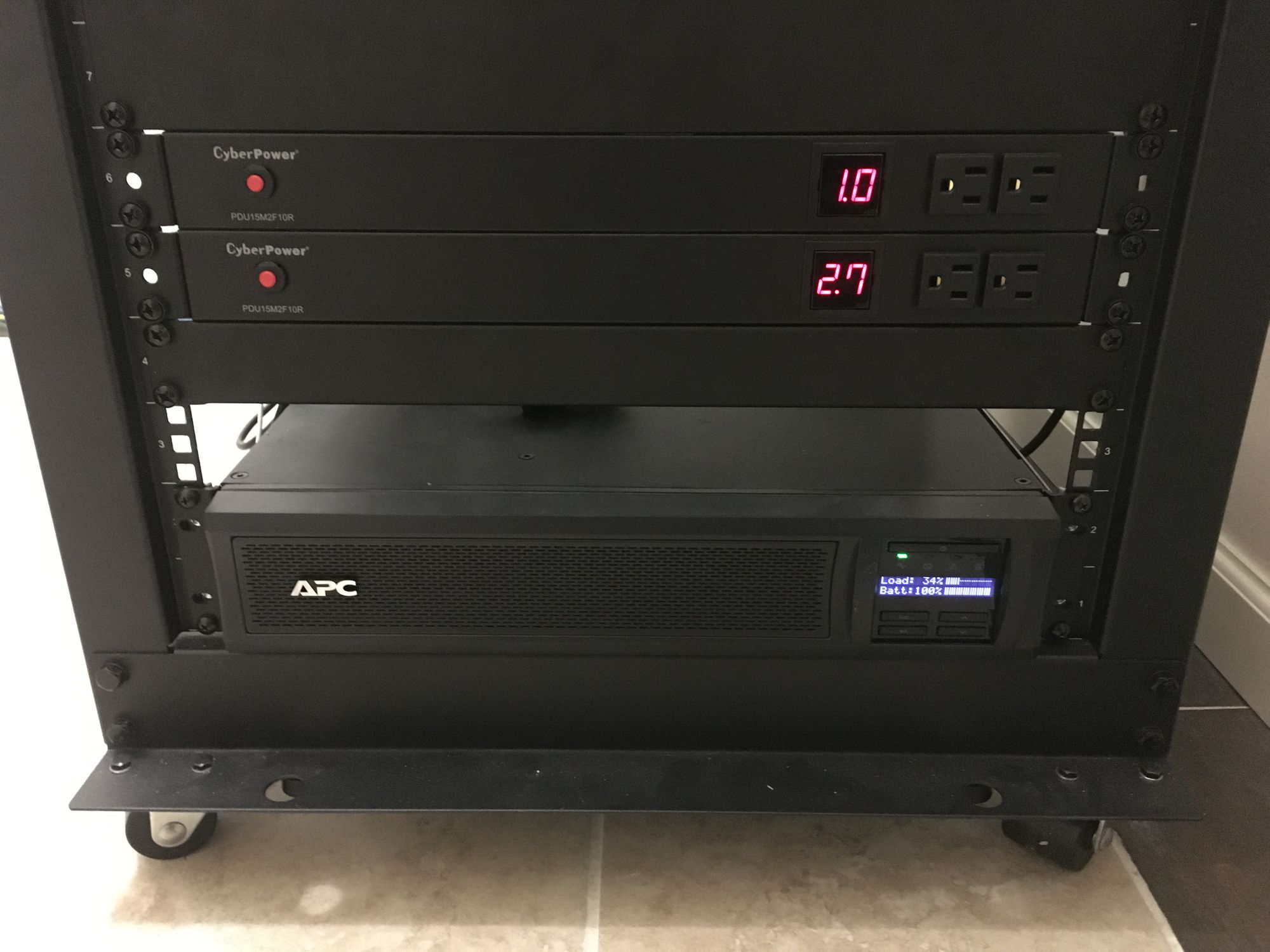 I added a high tech shelf and put my Brother 2270DW Laser printer on top. This is the best printer ever made.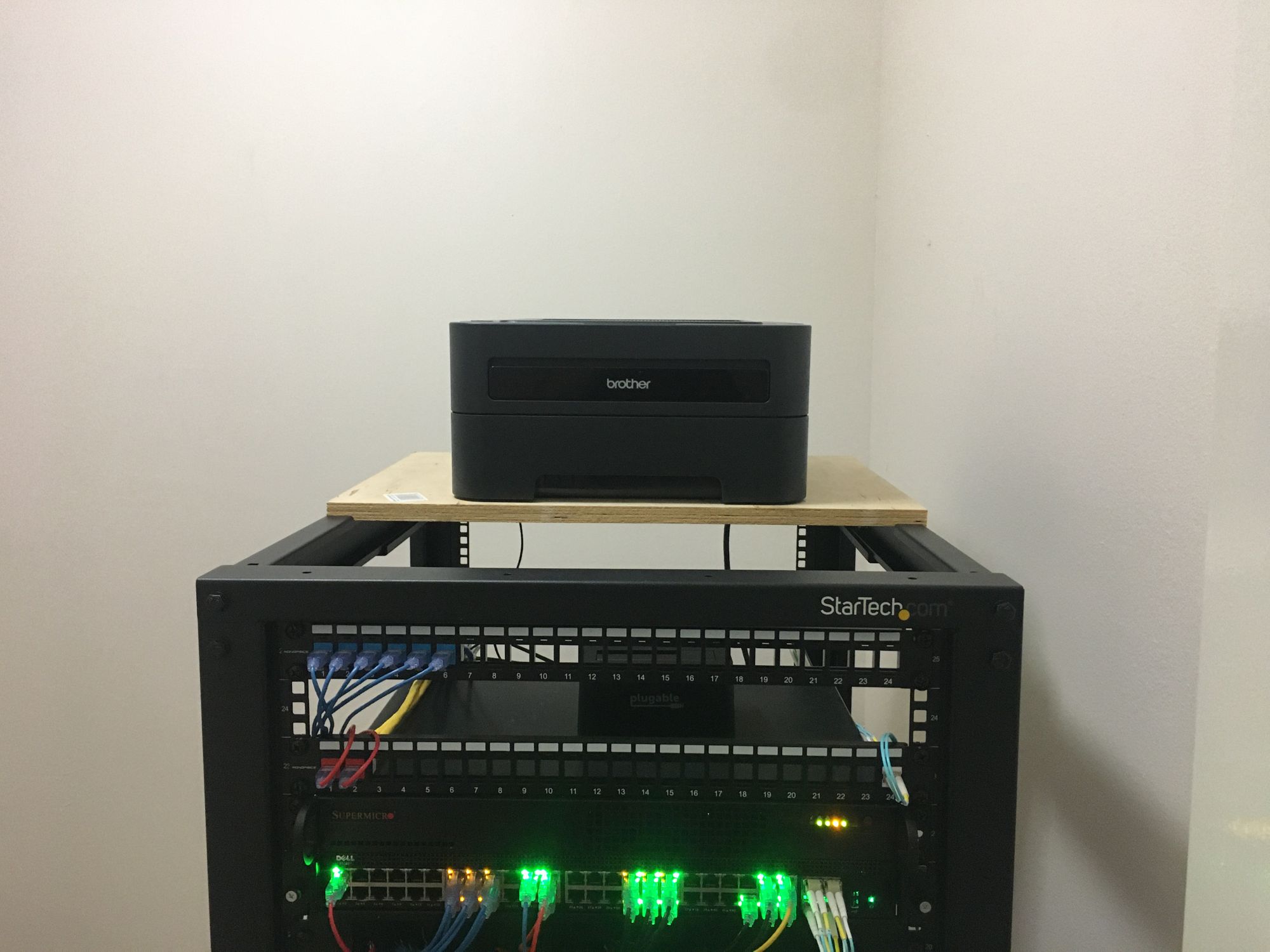 Thats all!